by Anuj Guglani, CEO , World Auto Forum
Roughly 1.2 Million People died in 2017 due to Air Pollution in India. Top 10 Most Polluted Cities in the World are in North India, as per WHO Report

Around 1.5 Lakh People die due to road accidents each year at India. That's like a Jumbo Jet crashing everyday!

Do we need to say Air Pollution and Road Safety are a National Priority or rather an EMERGENCY

Lets see how Connected Vehicles can help clear the Air and also Prevent Road Deaths
Yes! It's raining Connected Cars in India. MG & Hyundai showcased their Connected Car Tech recently, each claiming to be the Pioneer!
Gartner says we shall have 250 million connected vehicles by 2020. So, what makes the Vehicle Connected? Is it just a dongle powered Internet connection and basic GPS Metrics? Well to begin with, Yes! why not? That is a great beginning. Most vehicles don't even have that much. If my vehicle can be tracked and I have basic telematics, I 'm surely taking baby steps…
The real magic begins when the ECU- The vehicle's Lil' on Board Computer gets connected to a cloud.
ECU – Electronic Control Module is the Processing unit of the Engine and most electronics. Till now the ECU was a lil' cubby thick plate like gadget safely tucked under the Hood or near the gear shift console. And Now it gets suddenly exposed to the big bad external world. A place where you have hackers, ready to access it and create havoc with the vehicle, jeopardise safety, security of occupants.
Well this has been a long ranging debate, especially after the 2015 Jeep Cherokee Hacking incident. The good thing which followed this incident was creation of SAE Norms for Connected Vehicles.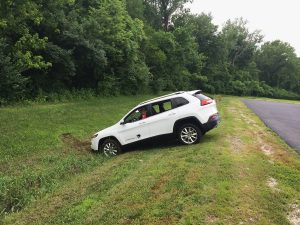 Continue reading "How Connected Vehicles can help us halve Vehicular Air Pollution & Road Accidents in an Year!"