•World Auto Forum brings all year round Knowledge Sharing, Networking and Growth Opportunities
•Programs that transcend functions, Stake holders, Hierarchies and Geographies
•Inline with WAF's ethos and philosophy of "Dialogue to

Action"
WAF Virtual Exhibition –

"World's Longest Running Automotive VE"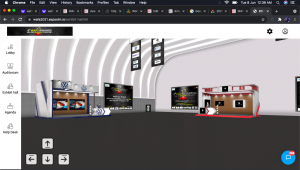 The Annual Partners at WAF exhibit at our Virtual Exhibition. It has been visited by thousands of  Top Industry heads from across the globe. Our VE partner is Exposim who are known for class leading software and applications.
The WAF VE is all set to be the longest running Exhibition in the Global Automotive and Mobility World. Time to raise a toast to that.
Visit the WAF VE here : https://wafa2021.exposim.io/
WAF Gurus Live! –

1 Million + Views in 4 Months Flat!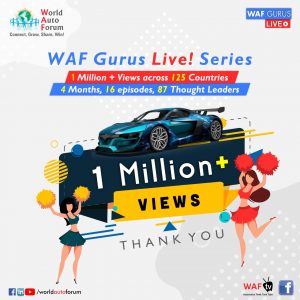 16 Programs, 4 Months, 87 Thought Leaders and 1 Million + Views! 
It is a Moment of great pride and honour for us at World Auto Forum.
In about 4 Months ,we crossed 1 Million Views of our Popular Series WAF Gurus Live!
We began WGL March End 2020, while the entire world was under a lockdown! It was to empower, educate, motive and coach the Automotive and Mobility Industry members.
A Series of focussed programs on myriad topics ranging from Dealer Health, Supply Chains, After Sales Service, Legal Compliances, Cyber Security, Solar Energy, Pre Owned Vehicles, Shared Mobility, EV and many more
More here : https://worldautoforum.com/waf-gurus-live-series-crosses-1-million-views/
World Auto Forum on IT – WAFit! –

"Solving Automotive Tech Challenges Year on Year!"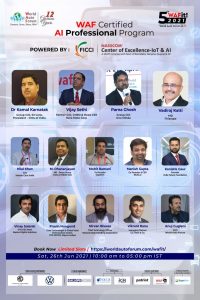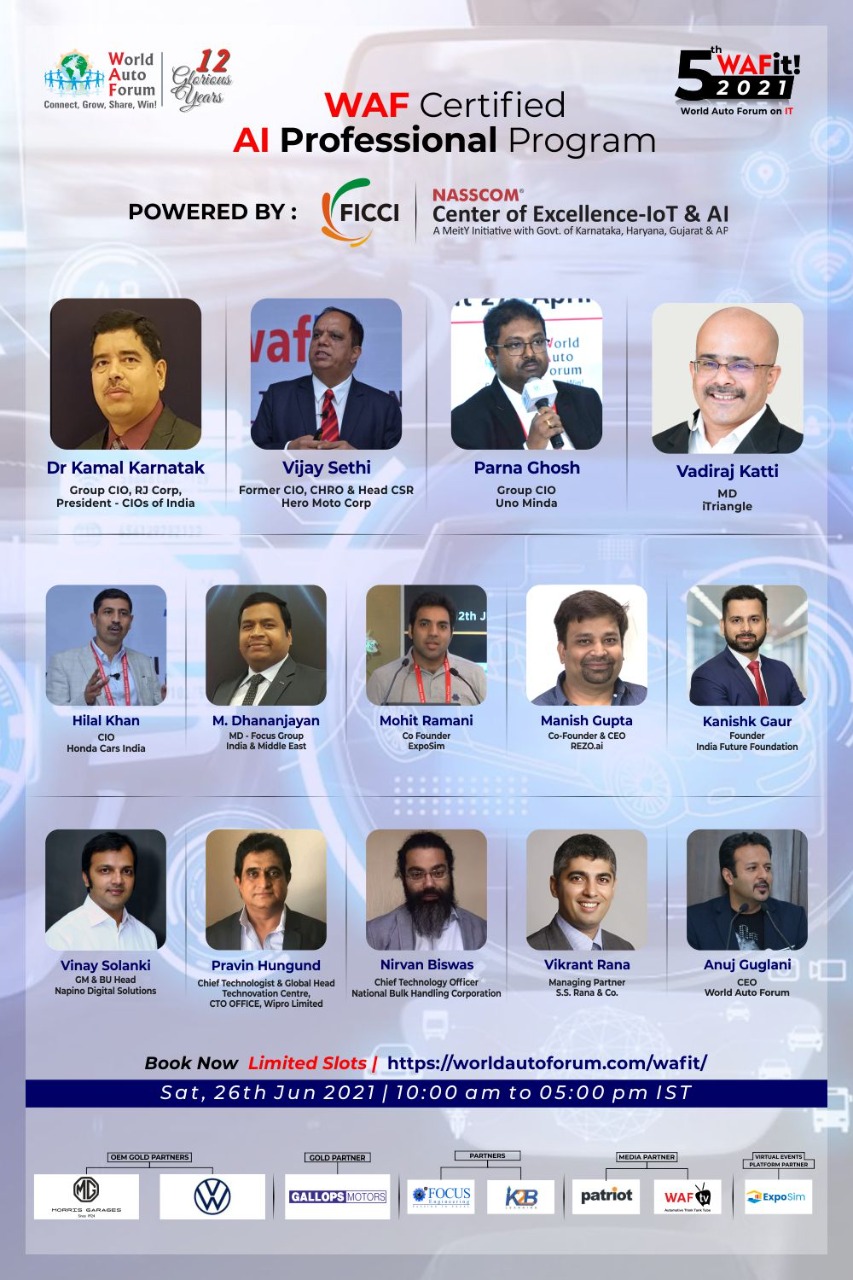 Looking forward to the 6th Edition in Q1 2022. WAFit! gets together the best and Top Tech Minds to discuss and solve the Tech Challenges around Automotive like AI, Cyber Security, Machine Language, Blockchain, IoT,  Autonomous Vehicles and more
More here : WorldAutoForum.com/wafit 
9th World Auto Forum (WAF) Awards –

"The Best People behind Winning Cos & Products"
WAF Awards rewards and recognises the Best Talent in the Industry across 7 different sectors via one of the toughest 7 Step Selection Process. The WAF Award winners are known as WAF Stars in the Industry.
IIT Delhi is the Research Partner for this Aspirational and desired award each year.
8th WAF Awards were covered by 120+ Media Vehicles.
Now its the turn of the 9th WAF Awards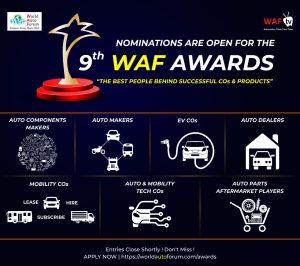 More here : https://worldautoforum.com/awards/
7th India Vehicle After Sales Summit – IVASS
"National Vehicle After Sales Day celebrated by Industry at WAF each year!"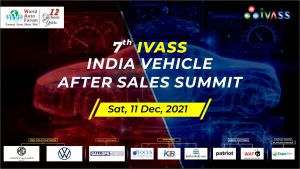 Running in its 7th Year, IVASS has now gone Global! Last year we had top After Sales Experts from India, Australia, Middle East, Africa, Europe come together and share global best practices
2nd Sat of Dec each year is celebrated at WAF by the Industry as Vehicle After Sales Day. Top Heads from Auto Makers, Suppliers, Dealers, Tech players come together to take the After Sales dialogue to action!
More here : https://worldautoforum.com/ivass/