by WAF Editorial Team 
The Industry loses its Shining Star to Covid : Chanchal Pal Chauhan – A seasoned and a senior Auto Journalist with a prolific career spanning last 2 decades, known for his deep insights, his warm & disarming smile, his brutal honesty and unwavering commitment to the job at hand.
The Auto Journalism World shall never be the same again without you, Chanchal.
You shall always be missed for your class leading journalism!
Chanchal had joined the ET in 2007 as a special correspondent and covered "Mobility" as the main beat which included Automotive, Aviation, Policy, Defence and even MotorSports.
Being one of the top Auto journalists at Delhi, he was known for delivering exclusive and engaging stories. He loved to cover the M&A Stories of the transport world too.
From Oct 2015 to Nov 2017 , he worked with Business Today and covered Auto, real estate and Defence.  During this time he also worked on integrating the social media feeds and channels with their Print stories to cater to the Digital Savvy Millennials.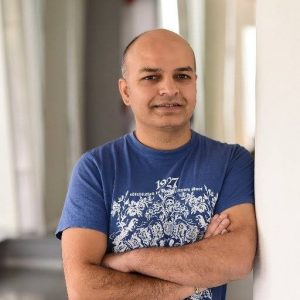 He had moved to ET Auto in Dec 2019 as was managing special features in his signature style.
 "I had been following Chanchal's stories ever since he began covering the Industry. It was always a pleasure to meet him at Industry events. He was a perfect combination of Knowledge, Warmth and Humility," says Anuj Guglani, CEO, World Auto Forum
Chanchal hailed from Shimla, Himachal. His friends at Delhi used to look forward to being treated with Himachali Apples and the incredible wines and rum from Solan when he would return from his hometown!
The Industry shall remember him as an experienced and a gifted media and
communication professional highly skilled in Business Journalism and Feature
Writing.
May God bless his soul and give strength to his family, friends and Industry!