• India was the Most Cyber Attacked country last year for 3 months. Overall we have been second most, with USA topping the list.
• How to Prevent and Fight Cyber Attacks.
• Next up at WAF TV!

5 pm to 6 pm IST, 20 June 2020

.  
Watch Live at

WAF TV !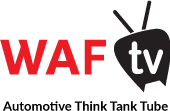 Add Now to Your Calendar
Continue reading "WAF Gurus Live! 9 : How to Prevent and Fight Cyber Attacks"