by :  Mark Prakash
It's no surprise that the world is evolving rapidly as each day passes and to keep up with the latest technologies and trends, we must continuously update ourselves to reap the benefits of the substantial growth & development which we notice on a daily basis. The Telematics industry is no different… as in order to ensure better connectivity, higher speeds and several other benefits, they are continuously upgrading the hardware & software. As the Telematics scenario in India sets its aim towards competing on a level playing field with the rest of the world, The push to transform from 2G to 4G spectrum is in a full flow and we are excited to be a part of this!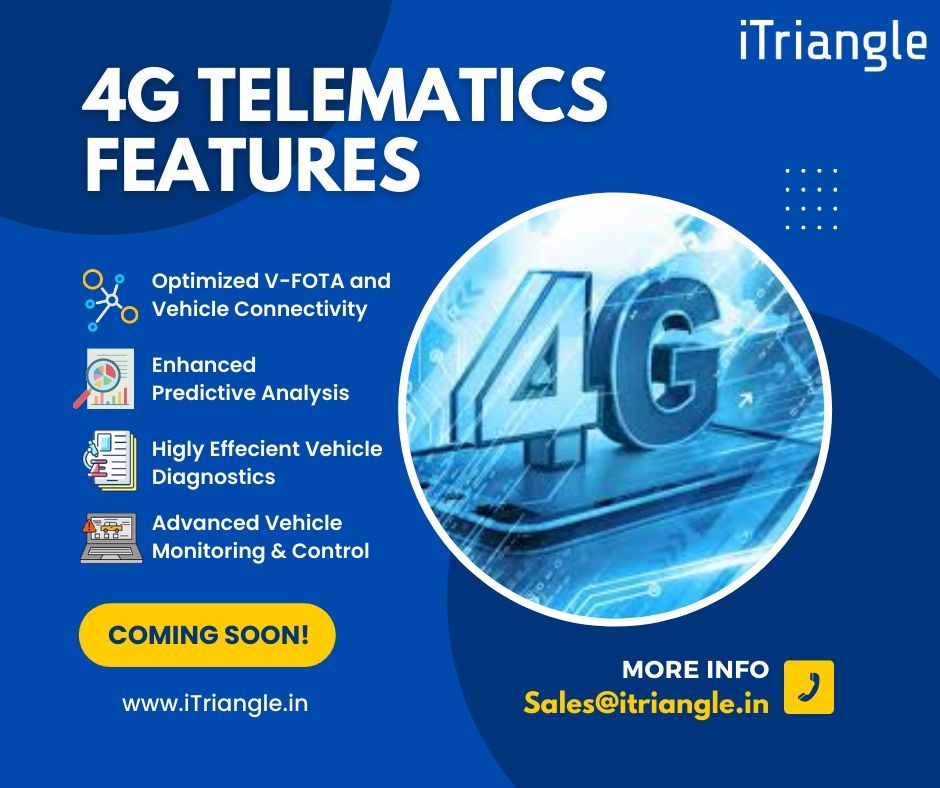 Building upon the reputation of India's largest Telematics Company and front runners in the market since the last decade, iTriangle has always strived to break the boundaries of innovation and has led the change of constant evolution and modernization of the Telematics industry. By investing our resources into the brightest minds and adopting the latest processes, we have prioritized Research and development as one of our core competencies in order to focus on the future of Telematics and provide the latest offerings to our clients. As the era of 4G Telematics is dawning in India, the demand for faster, better and more efficient connectivity in the use of Telematics has created a tremendous buzz in the market and enabled us to introduce our range of 4G Telematics offerings across a variety of different segments and use cases.
The current  transition towards 4G Telematics in India is considered as a big leap for the nation and will be adversely affecting the current usage of 2G based Telematics networks and devices used by fleets across the nation. Several network operators across India have been steadily phasing out 2G network in an attempt to pivot providing faster and more reliable networks like 4G, to lay the groundwork for new technologies and 4G deployments. The upcoming 4G Telematics offerings by iTriangle such as the AIS 140 Compliant device – Bharat 101 (4G), EV specific device – Vidyut (4G) and our feature packed diagnostic & prognostic device – OBD II (4G) are waiting on the wings to showcase their numerous benefits such as:
Extended wireless network coverage
Higher bandwidth and data speeds
Low latency
Wider coverage range
Improved network reliability
Greater compatibility with the latest cellular technologies
Apart from this, our 4G Telematics device offerings will allow widespread connectivity so that more data can be sent by the device. This is a major benefit as it allows fleets to eliminate extra expenses on hardware, as less-expensive WIFI devices can be purchased AND fleets are able to benefit from our solution, meaning fleets eliminate the need for multiple SIM cards with multiple data and carrier charges.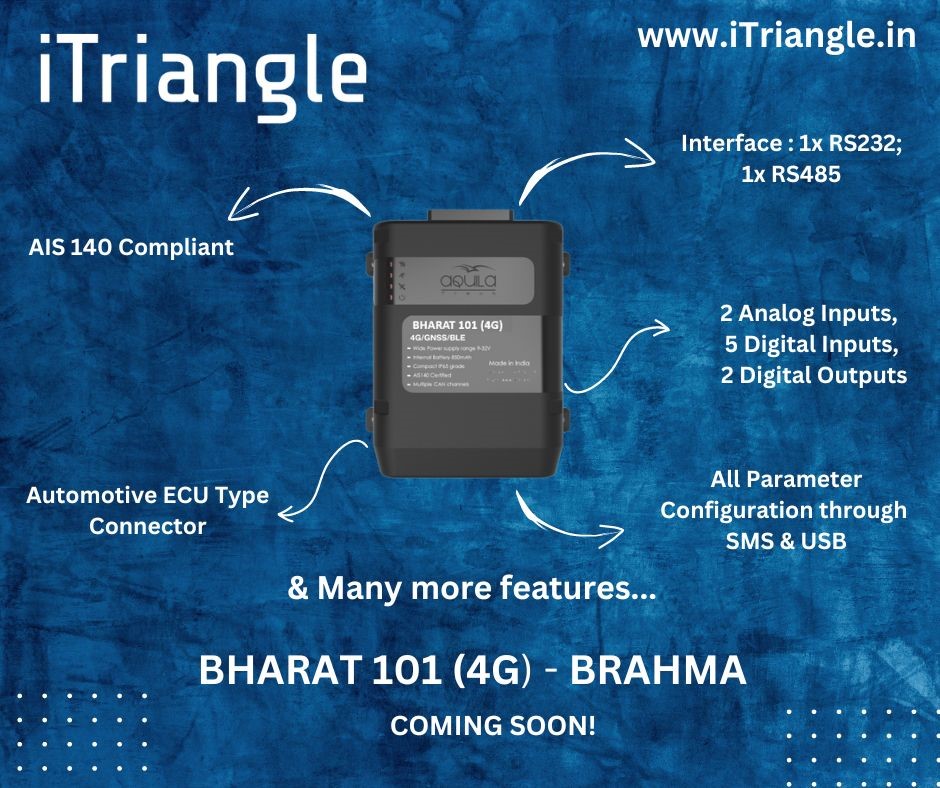 Brace yourself for the Benefits of the soon to be launched, 4G Telematics offerings!! The high on features, pocket friendly devices from iTriangle will be available soon….
Contact for Enquiries, Early access, Field Trials & POC at
+91-9739974445/080-23100601/+91-8884990048.
Company Website: https://www.itriangle.in