by WAF Think Tank 
Every organization is built on the foundation of its founding members who not only form the backbone of the company but also act as the most important drivers of planning, executing and supporting the organization towards achieving great success. Without these corporate superheroes, the company would crumble due to a lack of direction and motivation of staying true to the mission, vision and goals of the firm. With over 17 years of experience in the field of embedded systems in which 15 years was solely dedicated towards building the finest quality in Telematics Devices of which more than 650,000 units have been delivered across India, Southeast Asia, the Middle East and North Africa…meet our Superhero and the technical Director of iTriangle Infotech Pvt Ltd who has driven our organization towards 500% growth since its inception, Mr. Kiran A R.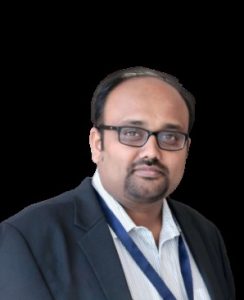 Emerging from a humble background in the Tier-2 town of Davengere, Kiran A R has a Post Graduate Diploma in Embedded Systems Designing from CDAC and a degree in Electronics & Communication engineering and has served at SIEMENS information systems limited (SISL) as the Senior System/Firmware design engineer in the Real-time systems/Embedded systems group. Accumulating an enormous amount of knowledge, experience, and skill, he decided to join Mr. Vadiraj Katti to start their own venture, iTriangle Infotech Pvt Ltd.
Developing our organization from its roots since 2009, the Co-founder and Technical Director of iTriangle, Mr. Kiran A R he has been a guiding force towards motivating engineers to design, develop, manufacture and test Automotive Telematics products and solutions towards perfection and to the satisfaction of major clients such as Bosch, Volvo, Ashok Leyland, Olectra and TVS and many more! Thanks to the diligent, dedicated, and Continuous endeavours of our highly enterprising Technical Guru, our Company has developed end-to-end capabilities in hardware, firmware designing, and related application software development he is the core Team member and brains behind releasing our highly successful Telematics Device… Bharat 101, which made us the first Telematics organisation to be AIS 140 certified in India. He is also actively contributing to the development of the Indian telematics industry by being part of some of the technical committees like ASPIRE at ICAT (International Centre for Automotive Technology), Working Group on Future Communication Technologies & Use cases in the IoT domain at TEC (Telecom Engineering Centre).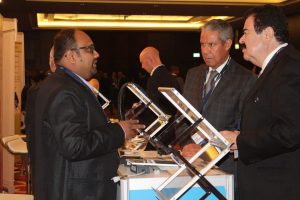 The General Manager of Human Resources & Administration, Mr. Gururaj K S has aptly shared his experience with Mr. Kiran A R by stating that "iTriangle Infotech today is known as India's largest Transportation Telematics company. It is also considered as a pioneer in the field of transportation telematics in India. Two names synonymous with iTriangle are Mr. Katti & Mr. Kiran.
Mr. Katti has ably handled the responsibilities as the Co-Founder and Managing Director, Mr. Kiran A R on the other hand has passionately handled the responsibilities as the Co-Founder and Technical Director.  He has been a wonderful mentor to many embedded engineers. He is passionate about his work and constantly updates himself about the latest developments in technology. Today the strong point of iTriangle Infotech is the ability to constantly innovate and provide customizations as per customer requirements. Many of the well-known Corporates and Government Organizations are its customers. The credit for building a robust R&D department goes to Mr. Kiran A R.  The company has been coming out with new reliable products every year true its promise to innovate, optimize and deliver.  The company has won several awards, the recent one being from ACMA for New Product Design and Development. Mr. Katti & Mr. Kiran along with a motivated team at iTriangle are working tirelessly to make iTriangle a global player in the field of transportation telematics".
With a calm demeanor, high level of patience and always willing to help anyone who approaches him for any guidance & support, Mr. Kiran A R is highly respected and acknowledged as the pillar of strength for all the Team members of iTriangle. His keen eye for technical details and perfection has led the organization to not only developing the highest quality of Telematics devices but also be a champion of the "Make in India" Initiative where all the devices in our organization are indigenously designed, developed and manufactured according to strict quality control and high-performance measures.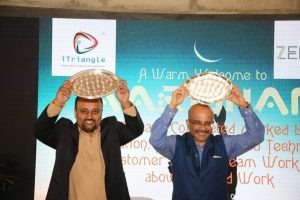 Vadiraj Katti, the Co-Founder, and the Managing Director of the Company feels that Kiran A R is the Soul of iTriangle. He says, " iTriangle has been lucky to have a Founder like Kiran who is an exemplary mix of passion, expertise, silent aggression, benevolent mentorship. He has, in letter and spirit, dedicated himself to the growth of iTriangle and is the driving force of the Company in its growth and in its ambition to be a global player in the field of Telematics"
Kiran A R has a grand vision for the company. Along with putting iTriangle on the global map, he clearly feels that tech and innovation should be the backbone of all the design and development activities of the company and anything that iTriangle does, should result in customer delight and satisfaction thereby enhance user experience. Telematics, being at the core of providing safety, security and efficiency, he is driven with a passion of proactively contributing to the overall business growth and productivity of the company's customers and users.
By Mark Prakash