by WAF Think Tank 
Back in 2004, the Indian Automotive Retail segment was still burgeoning and far from being an organised one. There were just a handful of Multi Outlet Dealership Groups.
Several Car makers like VW, Renault, Jeep, Citroën, MG, Kia, BMW, Audi were yet to set up shop.
Around the same time, a compact showroom of General Motors came up at Ahmedabad almost like a test and try experiment on SG Highway. This road was at the City's outskirts during those days but later transformed to be the most happening Motown District, Retail & Real Estate Hub of Ahmedabad.
This compact GM dealership a few months later moved to a huge plot and thus came up a huge 3S – Sales, Service, Spares facility with a sprawling facade. This dealership was Gallops Motors.
Within a short span of time, Gallops Motors became the largest selling dealer group of GM at India. They were selling more than their counterparts at Delhi & Mumbai. They were also the most awarded one, winning every possible performance award including the coveted all india CSI no 2 by JD Power, that too twice. People pondered. Industry experts were bewildered and yearned to know the secret.
The secret was just common sense put into common practice. Ensuring quality, efficiency, productivity & speed in everything they do, taking care of the employee teams and thereby creating customers for life.
Once GM left India's shore, Gallops soon expanded into other auto brands dealerships. One of the group subsidiary got the Hyundai Dealership at the most sought after South Mumbai Region. This was all thanks to the great work, Team Gallops had done at Gujarat. Good references and customer recommendations travel faster and perform better than the best marketing campaigns.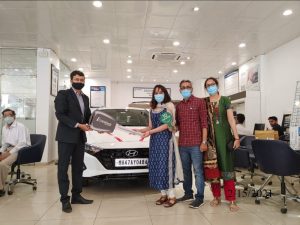 Gallops Motors is the brand owned and operated by the Pugalia Group. A name which is known for best quality experience in Auto Retail. In the last 17 years they have expanded to Hyundai, Mahindra, Bajaj KTM , BMW, Tata Motors CVBU and many more brands.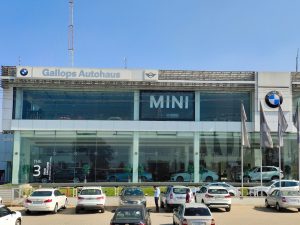 Each and every brand they represent, they make sure they are amongst the Top National performers in volumes and customer satisfaction for their region, each time, every time, time after time!
Gallops Motors is a place where sales consultants and interns have grown and risen up the ranks to become branch heads and general managers. It's a workplace of choice  of the Auto Retail segment which otherwise sees skyrocketing attrition. The success story of Gallops Motors is of employee satisfaction and retention who provide memorable customer service.
The unique DNA of Gallops Motors powers the top performance of all the brands they represent.
Gallops enjoys a customer base of more than 100K customers they have nurtured with unequivocal passion, focus and care in the last 17 years across several brands.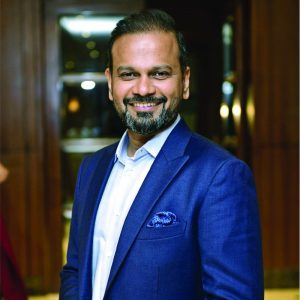 The prime mover of Team Gallops is Mr Tanuj Pugalia, Chairman & MD Pugalia Group. He's known in the Industry as a thorough gentleman and an immaculate professional. A person who empowers his general managers, team leaders to lead from the front, take decisions and be accountable. A person who is known to have the Midas Touch in Business. He's a prominent business personality of Gujarat and India.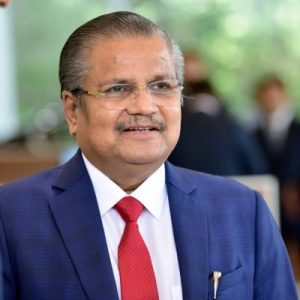 His father Shri Rajkumar Pugalia is his guiding light and inspiration from whom he has learnt the fine tenets of business and people management and taken it to the next level. His father is a first generation entrepreneur with more than 50 years of business experience across Textile, FMCG, Auto, Packaging & Real Estate. He's also an active philanthropist. He's known to give generous yet anonymous grants and donations to causes close to his heart.
"The Pugalia Family is an institution in Business Management, Transparency, Work Ethics, Philanthropy and Growth. Their professional and win win approach powered by strong work ethics and transparency  have a huge impact not just to the business ecosystem but to the society at large", says, Anuj Guglani, CEO, World Auto Forum & Senior Partner WAF Ventures.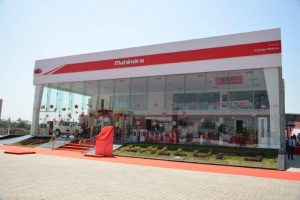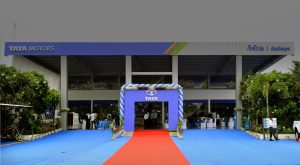 Today Gallops Group comprises 22+ Retail Outlets. They are spread across several cities & towns in Gujarat and Maharashtra. They employ 1k+ people who take pride in being part of the Gallops Family.
We hope this incredible success story of Gallops Motors inspires more and more business groups to think Win-Win, embrace Tech, Adopt Employee and Customer Friendly Business Processes, Look Forward  & Grow!
Gallops Motors is the Annual Gold Partner at WAF and we take immense pride in the fact that such professionally managed Business Groups are associated with us! They have been our longest standing annual partner, year after year.
WAF is all about promoting the best practices for Environment, Customer & Business and Gallops truly personifies them!