Power Programs @ WAF All through Year!
World Auto Forum organises trend-setting programs round the year. Click on the below links to find out more.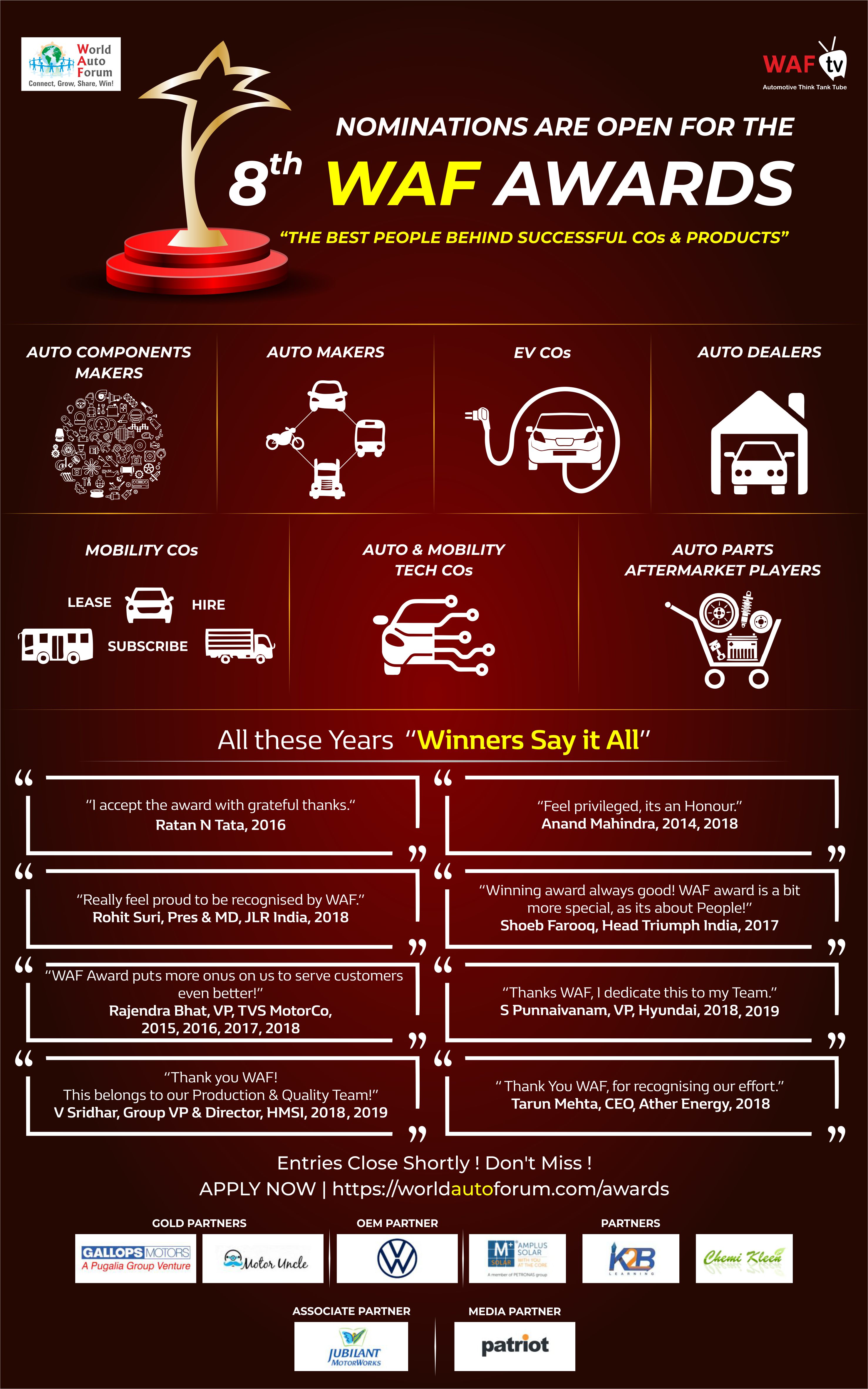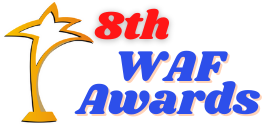 8th World Auto Forum Awards
QEP – Quadruple Elimination Process
QEP has been at the heart of WAF Awards. Powered by research, selection parameters by advisory council, intensive discussions at jury rounds and ref checks.
Thereafter the Results are Pure Platinum Performance Personified.
We at WAF, continue to question whether we are doing enough to recognise the Best People behind the successful companies and products.
An Award with an Impeccable Performance Record!
Last 7 years, 140 CXOs and their teams have earned the WAF Star. Subsequent to winning, come April and each one of them got promoted or elevated without a single exception!
Coincidence? Naa! That's the Power of the WAF Star and the WAF Selection Process!
Learn More
See Pics
Watch Videos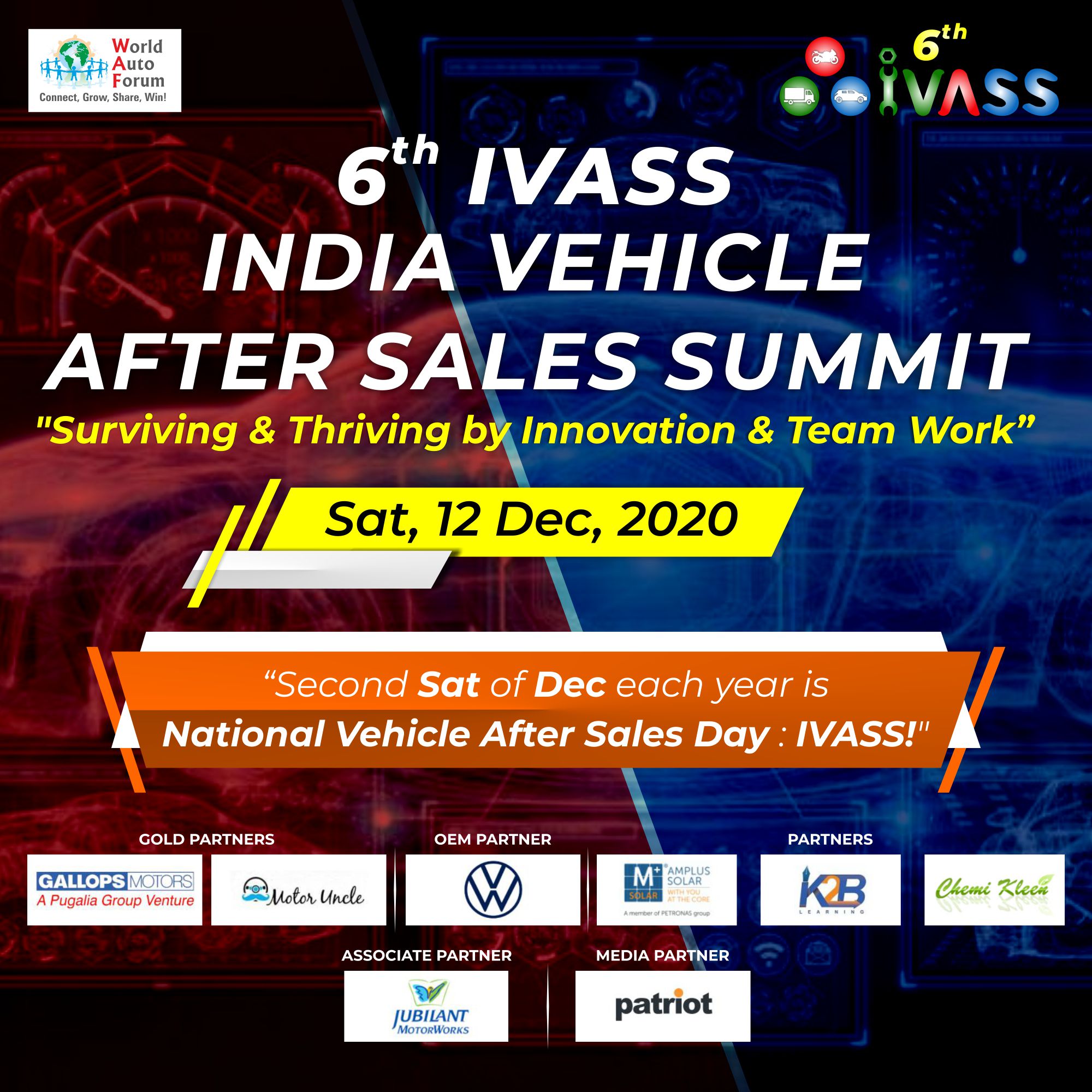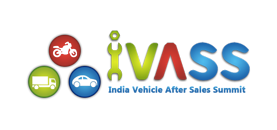 6th India Vehicle After Sales Summit , Sat 12 Dec 2020
After Sales Heads of Auto Makers across PV, CV and 2 Wheelers & their Top Dealers, Leading Service Equipment Makers & Service Providers, Innovators from CRM, New Services come together to Co Create the Future and take Dialogue to Action … Running in its 6th Edition now
Second Sat of Dec each Year is IVASS Day!
Learn More
See Pics
Watch Videos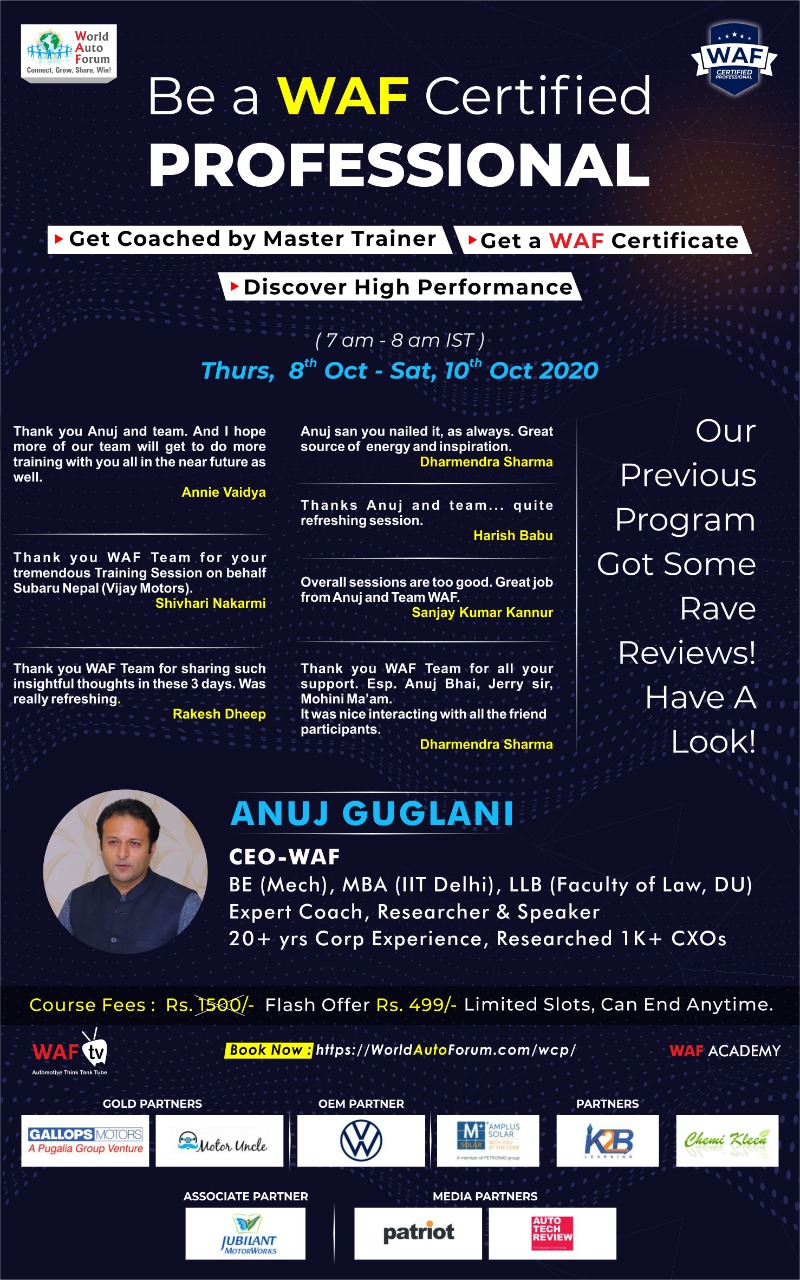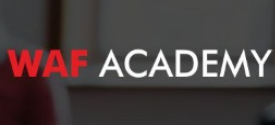 WAF Certified Professional Program
Top 1K + High Performers' Secrets in a Program! Can you Miss it ?
1. Get coached by Master Trainer – Anuj Guglani, CEO, WAF
2. WAF Certificate on Successful Completion 
3. Get Ready for a Stellar Future
Limited Seats at 

Rs 499/

– Ends Anytime, Normal Price 

1500/-
Learn More
See Pics
Watch Videos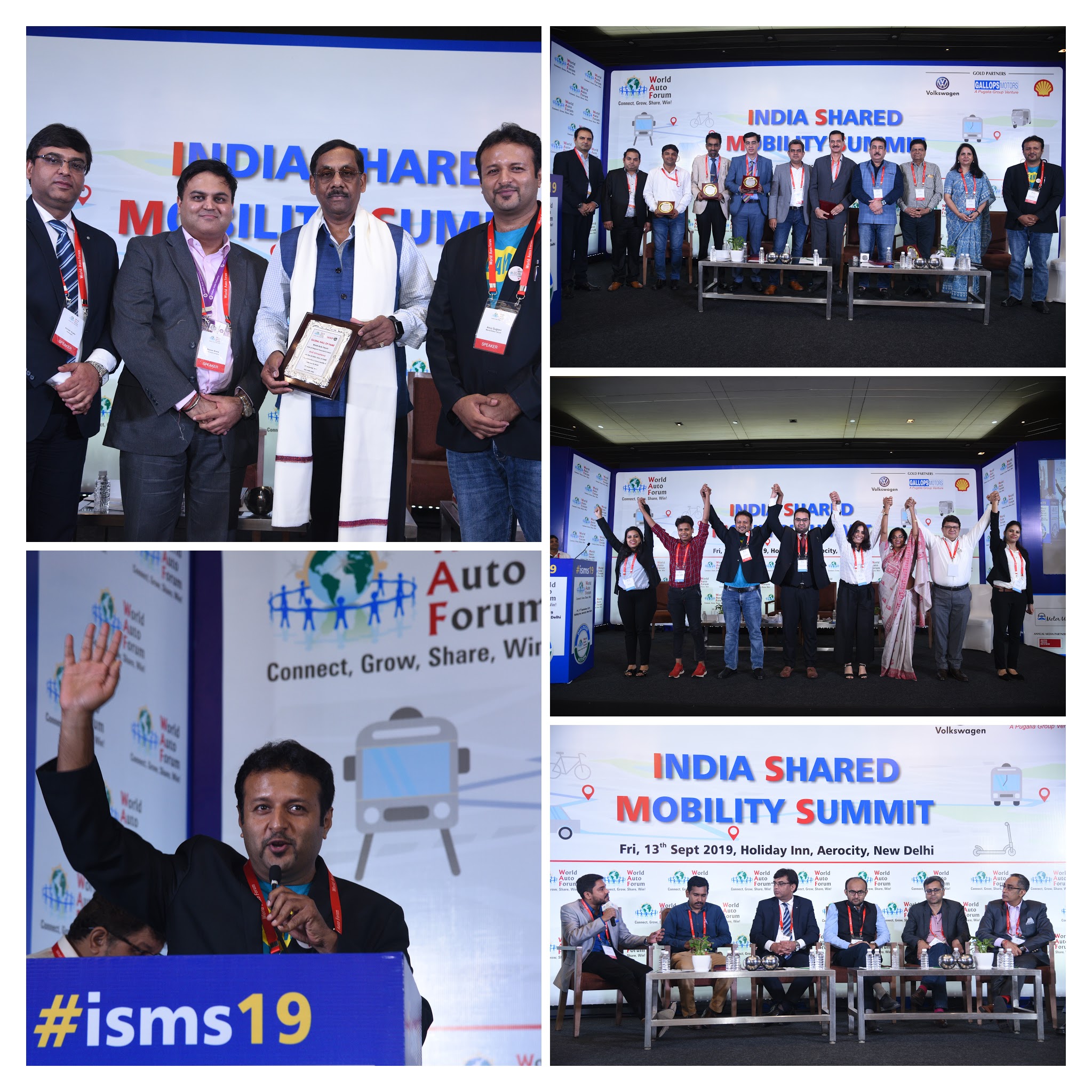 2nd India Shared Mobility Summit & Awards, 2020
Mobility is a Basic Need and Consumers are in no tearing hurry to buy new vehicles! Shared Mobility is a "REALITY"
In Next 5 Years, A shall own the vehicle, B shall drive it and C shall commute in it!
Telematics, Softwares, Fleet Operators, OEMs, Dealers, Suppliers, Aggregators, Media, all get together to co-create the future of Mobility and its surely shared ! 
Learn More
See Pics
Watch Videos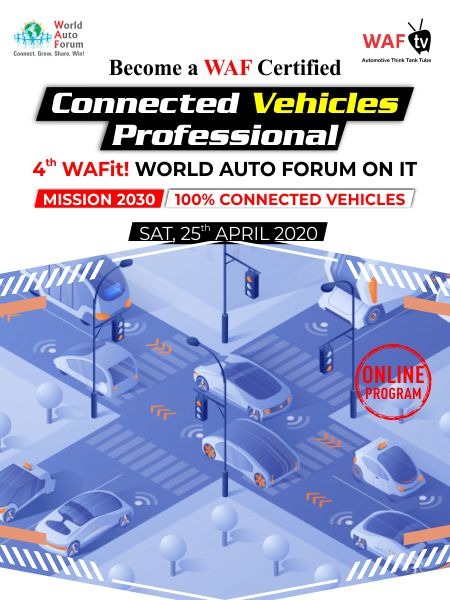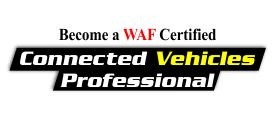 WAF Certified Connected Vehicle Professional Online Program
An Online Program Than can

Change Your Life!
11 AM to 5 PM, Sat 25 April, 2020
5 Top Reasons Why You Should Register ?
1. E-Meet with The Gods of Connected Vehicles & Understand Finer Nuances of the Subject.
2. Downloadable Certificate : WAF Certified Connected Vehicle Professional after successful Completion
3. Get Special 15% discount code over all Prevalent Discounts for All WAF Summits in 2020 through the Year
4. All Day Running Innovations Contest. Submit your Innovation and your Name and Profile get posted on WAF Social Media Pages
5. Attendee Investment Under Rs 1K –  Price Increases Each Week 
Learn More
See Pics
Watch Videos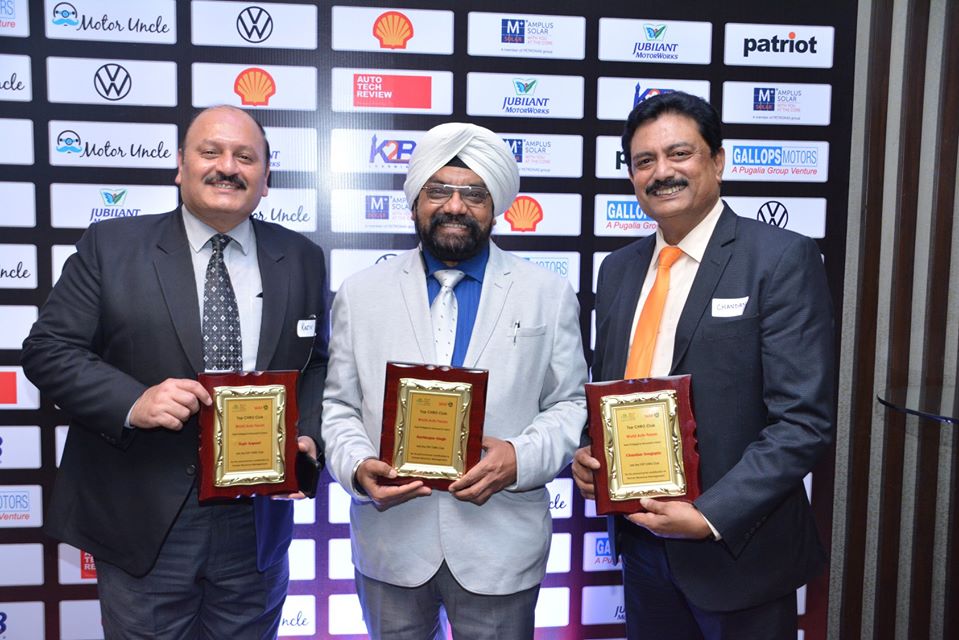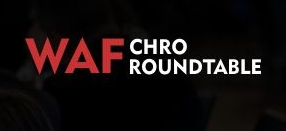 WAF CHRO Roundtable
10 AM to 5 PM, Fri 28 Feb Pullman New Delhi Aerocity
Top CHROs Club at World Auto Forum. 

Innovations, Best Practices around Culture, Welfare, Tech, Processes, Engagement & More..

How to Action our Dialogue on "People" : Our Most Important Asset
We shall also hold the Ceremony of Top CHRO Club at World Auto Forum
Learn More
See Pics
Watch Videos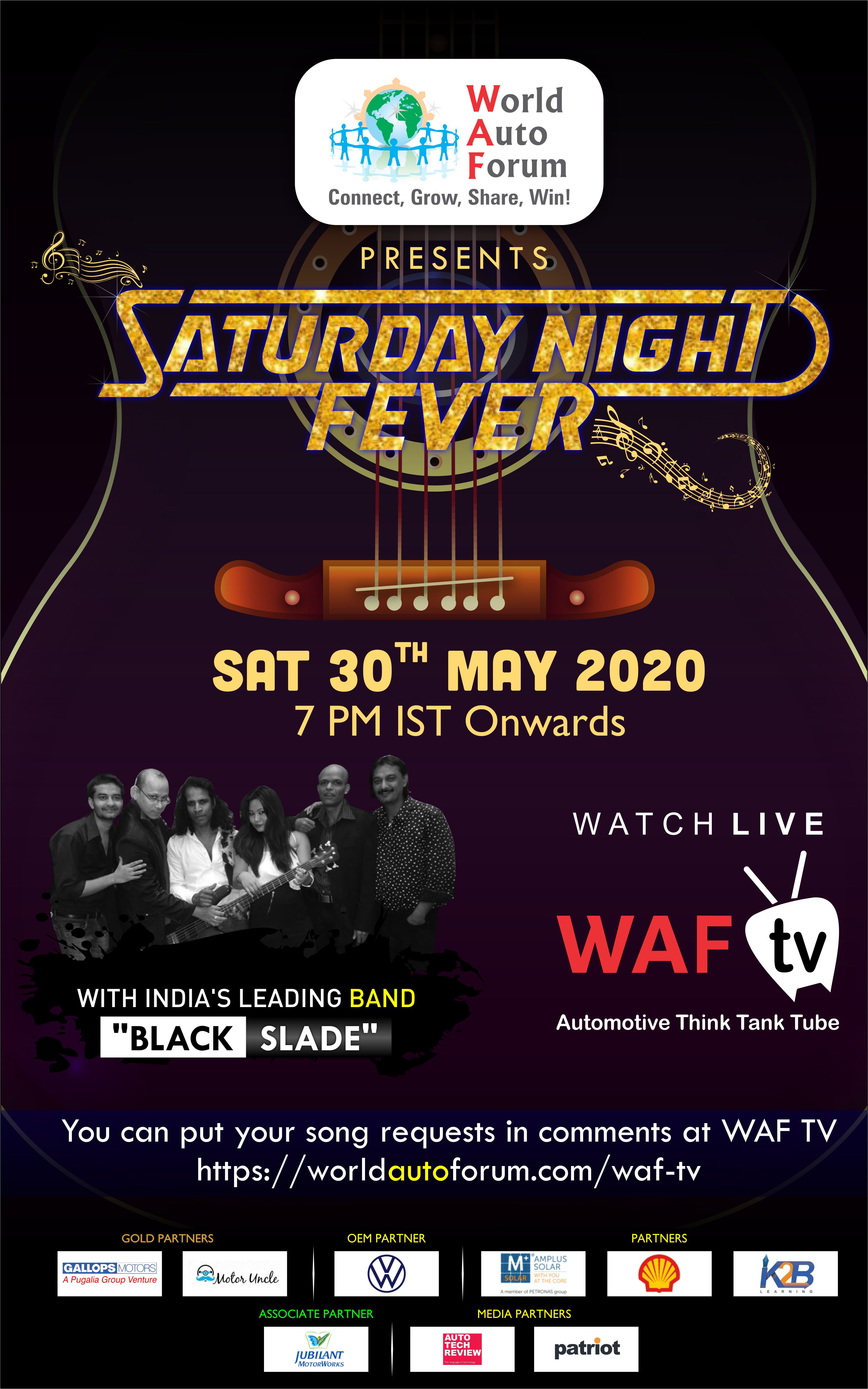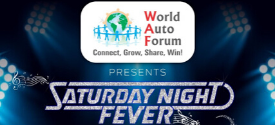 WAF Presents Saturday Night Live with Black Slade
LIVE!

ROCK SHOW at

WAF TV 
Sat, 30 May 7 PM IST Onwards  
Grab your Food & Drinks. Log on to WAF TV. Put your Song Requests in Comments.
India's Leading Band "

BLACK SLADE

" 
Enjoy the Evening with the Big Daddies of Rock n Roll. Black Slade is one of the leading and oldest Bands of India.
They have their Roots in Goa and have been playing all over the Planet for more than 3 decades!
Time to ROCK! 
Learn More
See Pics
Watch Videos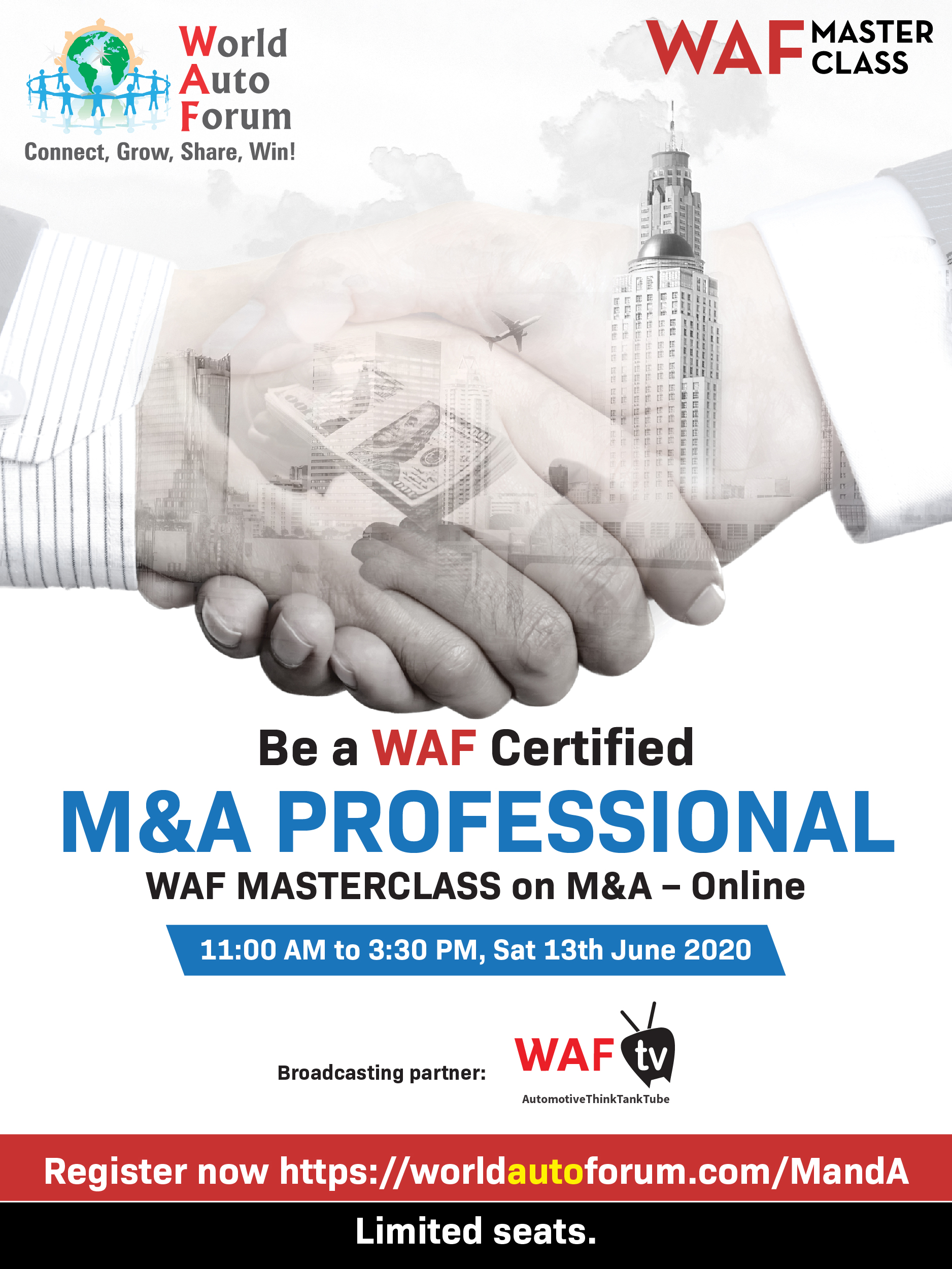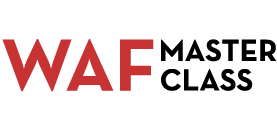 WAF Master Class for Certified M&A Professional
Online Program
11 am to 4 pm IST, Sat 13 June 2020
1. E-Meet & E-Train with Top CXOs, Deal Makers, M&A Pros, Lawyers and Understand Finer & Practical Nuances of the Subject.
2. Downloadable Certificate : WAF Certified M&A Professional after Successful Completion
3. Limited Seats. Price Goes up Every Week!
Learn More
See Pics
Watch Videos
Testimonials
Excellent Concept  and Gathering!  As an outsider,  I'm learning a lot!!
- Ashish Shah, CEO Delhi Dynamos FC
Good to hear the first hand experience of Panelists for transformation in vehicles for last 20 years
- Sanjiv Dogra Sr Account Director Teradata
Full of Energy! Very Well Planned and feels like family due to regularity of events!
- Garima Sahney Partner SaiKrishna & Associates
Appreciate the speech of Mr Sumit Sawhney Country CEO & MD Renault India, Quite Motivated and Knowledgeable !
- Jaya Sen
Good Interactive Session, its actually the way forward and think Auto Business
- Yogeeta M
Good Program and Great Social Network Opportunity
- Mahendra Singh ED - F A D A
Sellers, Tech, Innovators, Marketing – Bringing the whole EcoSystem under one roof, Well Done WAF for #IVSMS18
- Sudhanshu Autoportal.com
A Great Conf, Great Topics, Good Participation
- Dhianu Das Luxury Ride
One of its kind of event where trends, opportunities are discussed and exchanged within Auto Fraternity. Delighted to be part of this
- Atul Arora
Good Arrangement, Good Concept to know what is happening in the Industry!
- Deepak Luthra Head Automotive Europ Assistance
#IVSMS18 – A very good event for the auto world leaders to get together, to share their views & discuss !
- Rahul Chaturvedi, Autoportal.com
Fantastic Experience! 5 Stars!
- Amit 21North
I liked to be part of WAFit! It has given us an excellent opportunity to network with people
Ravish Sahay - EVP & Head of Emerging Verticals Quality Kiosk
It was a great event Anuj had really brought a fraternity together to a platform , which was long due most required. Well done great efforts from Team WAF. Thank you.
- DEEP N BHATTACHARYA , Dover tech
It has been a pleasure to be part of the WAF Convention. It's a great platform to meet Industry People. All the Best for WAF!
- Sandeep Kapoor CEO Relioquick Auto Mall
Very well organized event with lot of deliberations & fruitful discussions. In my view , Few topics should have been slotted more time for interactions
- Rajesh Mukhija - Head After Sales, Hero MotoCorp
Overall Good Program and great social networking opportunity provided.
- Santosh Kulkarni , TTi Global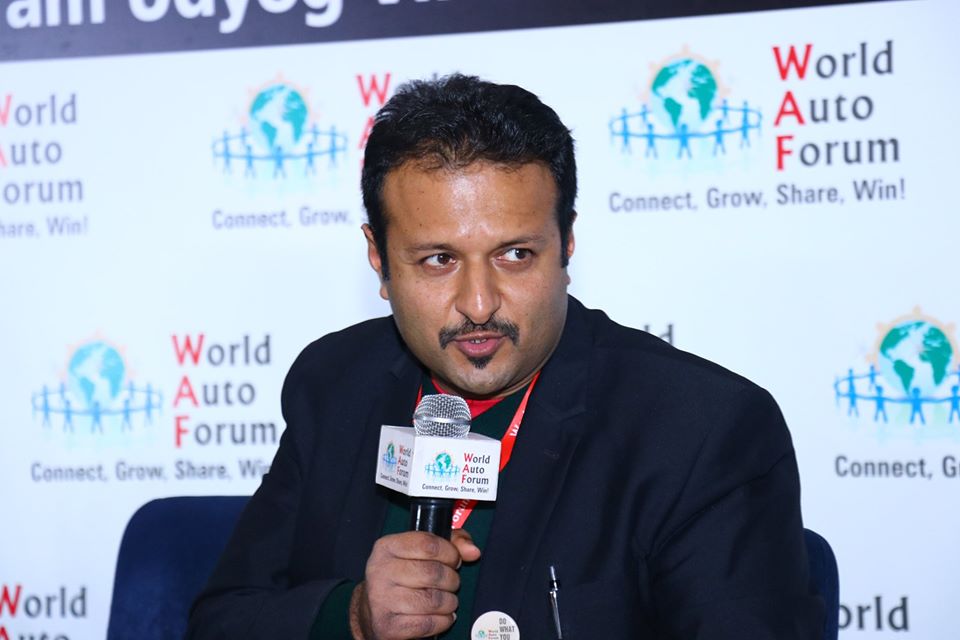 CEO's Note
World Auto Forum [WAF] is a Global Automotive Think Tank that connects the Global Auto and Mobility industry viz Auto OEMs, Auto Suppliers, Auto Dealers and Mobility service providers across 125 countries. 
WAF believes in Dialogue to Action. 
Whether its our Digital engagements like Blogs, WAF TV ( our Broadcasting Arm) , Social Media Engagements, Weekly Newsletters, WAF Mobile App or our offline engagements like Summits, Awards Ceremonies, Hall of Fame and Roundtable Sessions, the vision is to have a Neutral Online and Offline Platform for Win-Win! 
Last 10 years+ and counting, WAF is a place where you can express yourself freely. Our Mission is to balance Consumer, Business and Environment. 
Have a Safe & Green Drive!
Cheers!

Anuj Guglani


E: anuj@waf.bz