Power Programs @ WAF All through Year!
World Auto Forum organises trend-setting programs round the year. Click on the below links to find out more.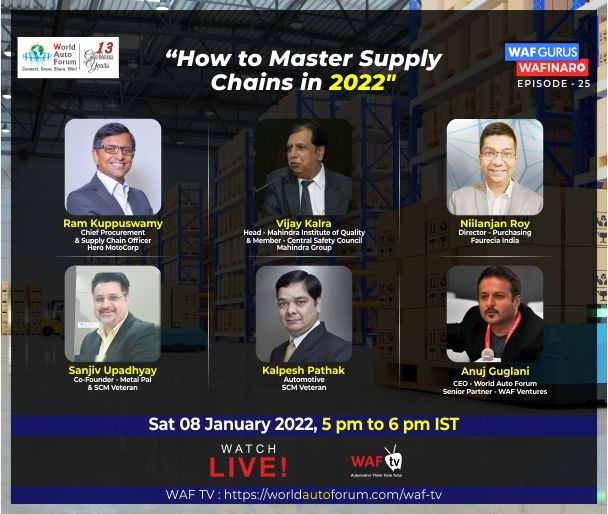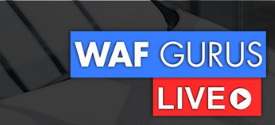 Mastering Supply Chains in 2022 | WAFinar no 25
What is the Action Plan for 2022 for Agile, Dynamic, Flexible and Resilient Supply chains ?
Top Experts in the House at 5 pm to 6 pm on Sat, 8 Jan, 2022
Attendees shall get 1 month of WAF CXO Jobs Service Completely Free!
Learn More
See Pics
Watch Videos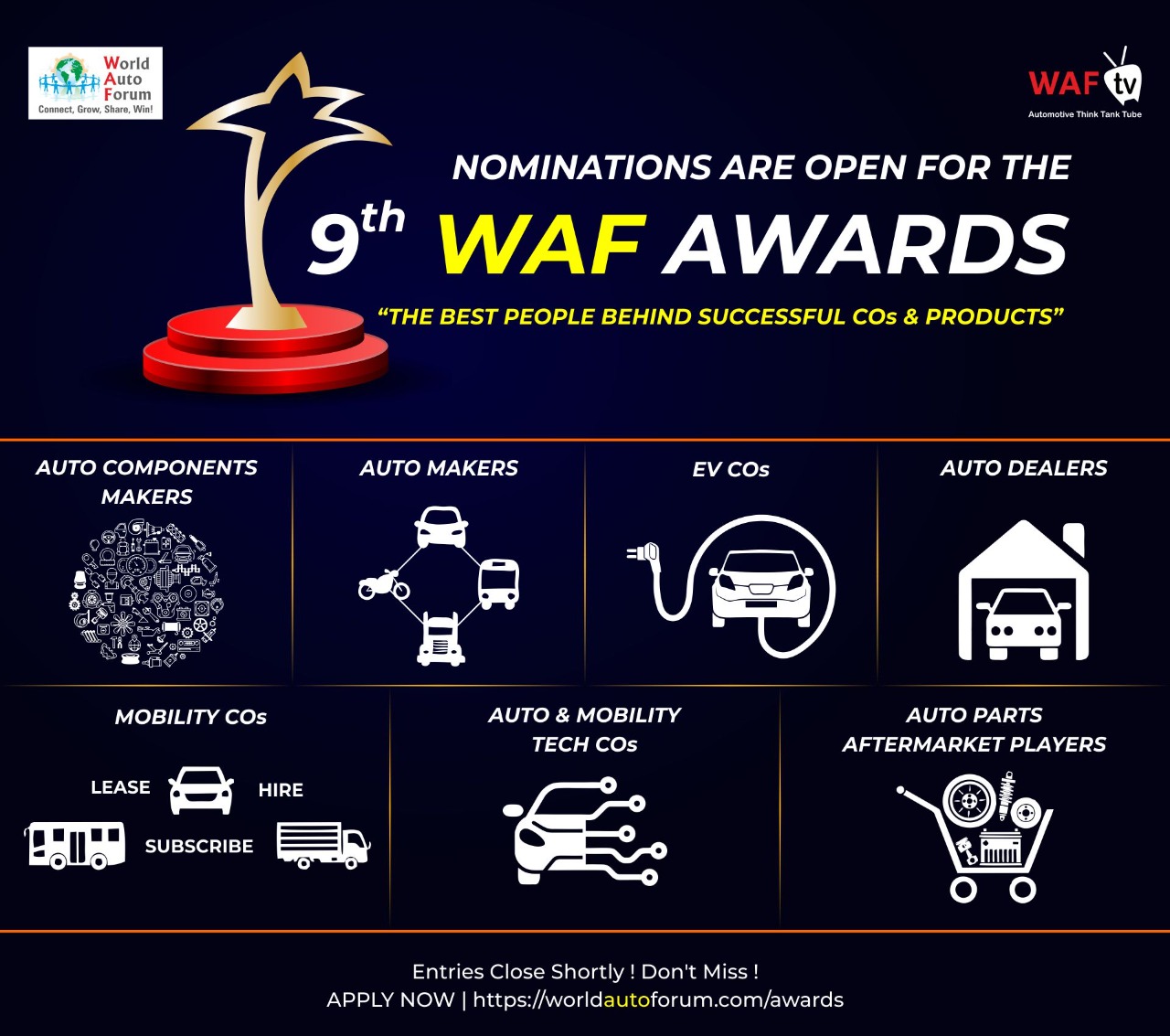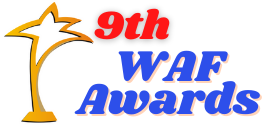 9th World Auto Forum Awards
Months of Research, 10 Hours + of Jury Rounds, Observers during Jury Rounds, Research by IIT Delhi, No Sponsor allowed on Jury, Ref Checks and then we get the winners each year!
It takes a lot to be a #WafStar ! Nomination Mandatory!
Learn More
See Pics
Watch Videos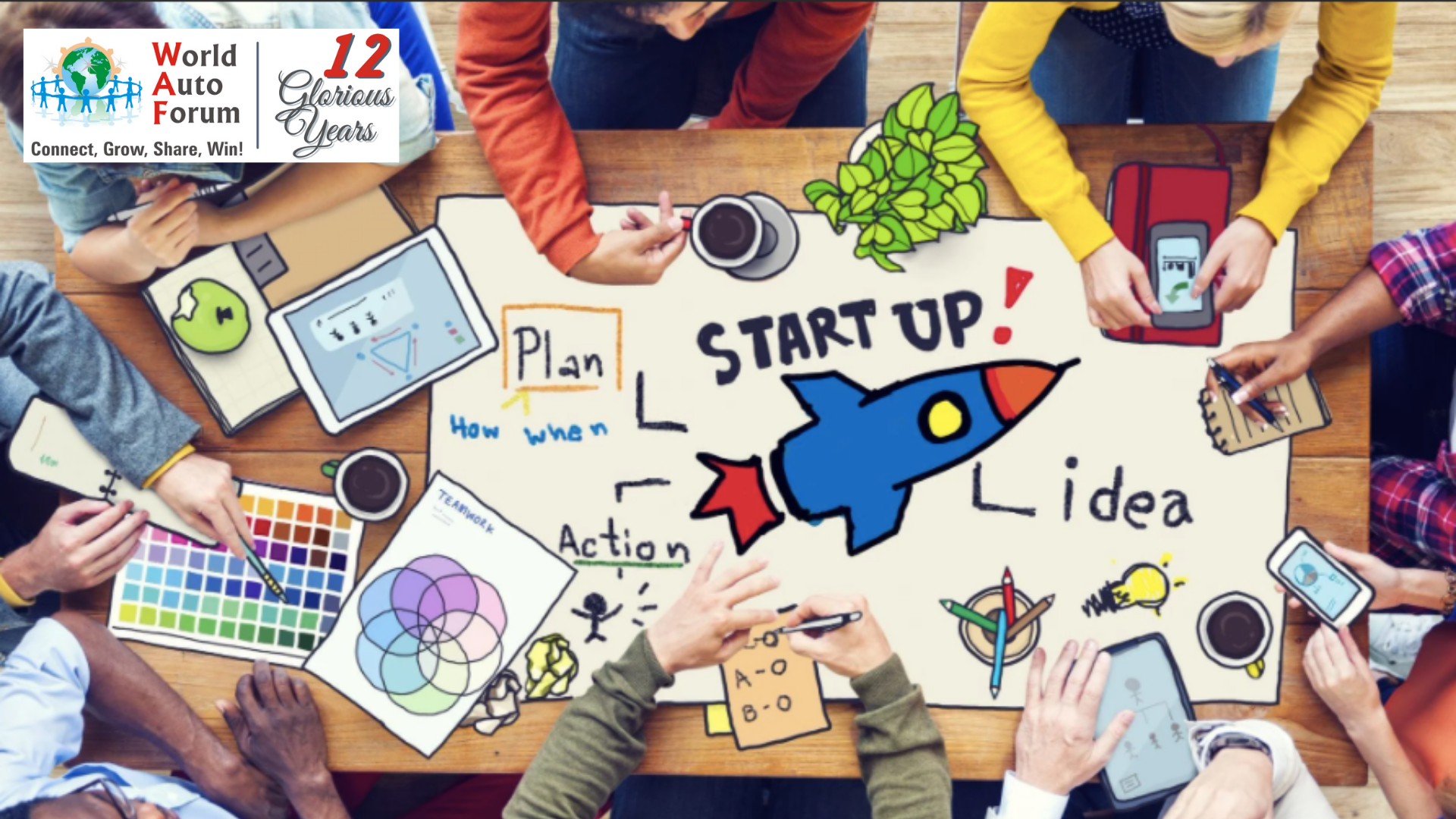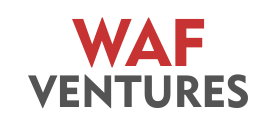 WAF Ventures Investment Services
AI & ML • Industry 4.0 • EV Design • Battery Cells & Tech • Charging Infra • Fuel Cell • GeoSpatial • Design Studios • Emerging Tech • Shared Mobility •  Autonomous Vehicles Tech • Telematics • Robotics
Our 
Edge

 at WAF Ventures :
Deep Market & Tech Insights powered by cumulative team experience of 130 Years in Industry across Tech, M&A, Automotive & Mobility.

Worldwide Connects for Great Investment Opportunities

Credible Investors who trust WAF
Learn More
See Pics
Watch Videos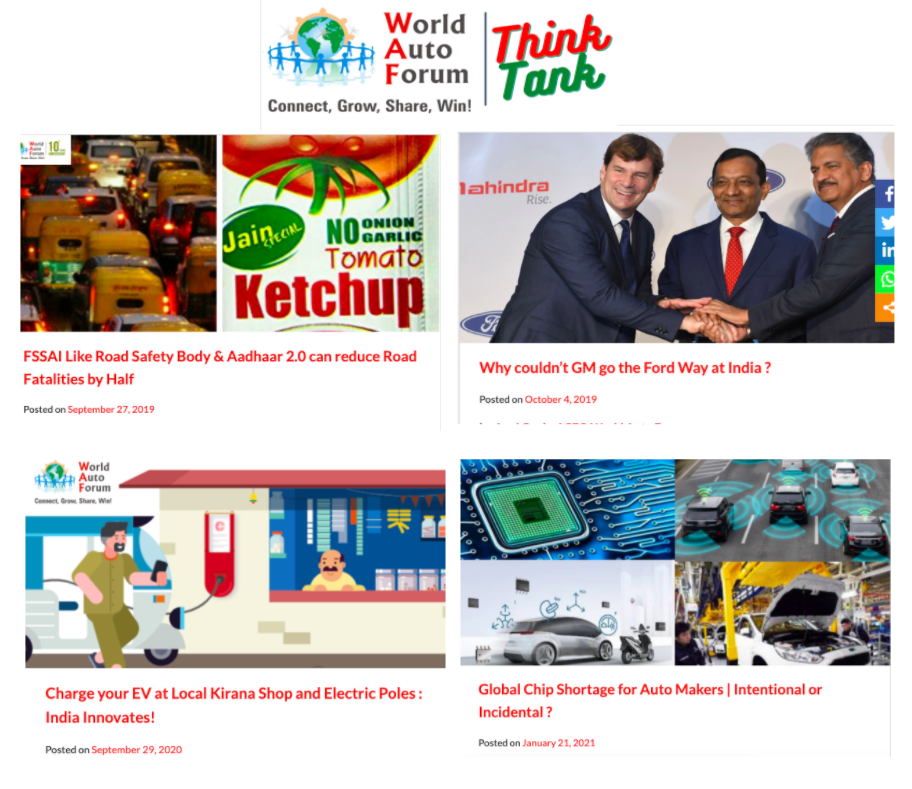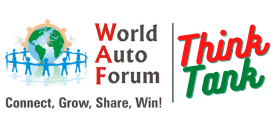 WAF Think Tank - Where Transformative Ideas take Shape!
WAF Think Tank

always gets you comprehensive & inclusive views, reviews, content and analysis!
Check out what the Industry Captains, Govt Officials and all stakeholders have to say on Automotive & Mobility
Learn More
See Pics
Watch Videos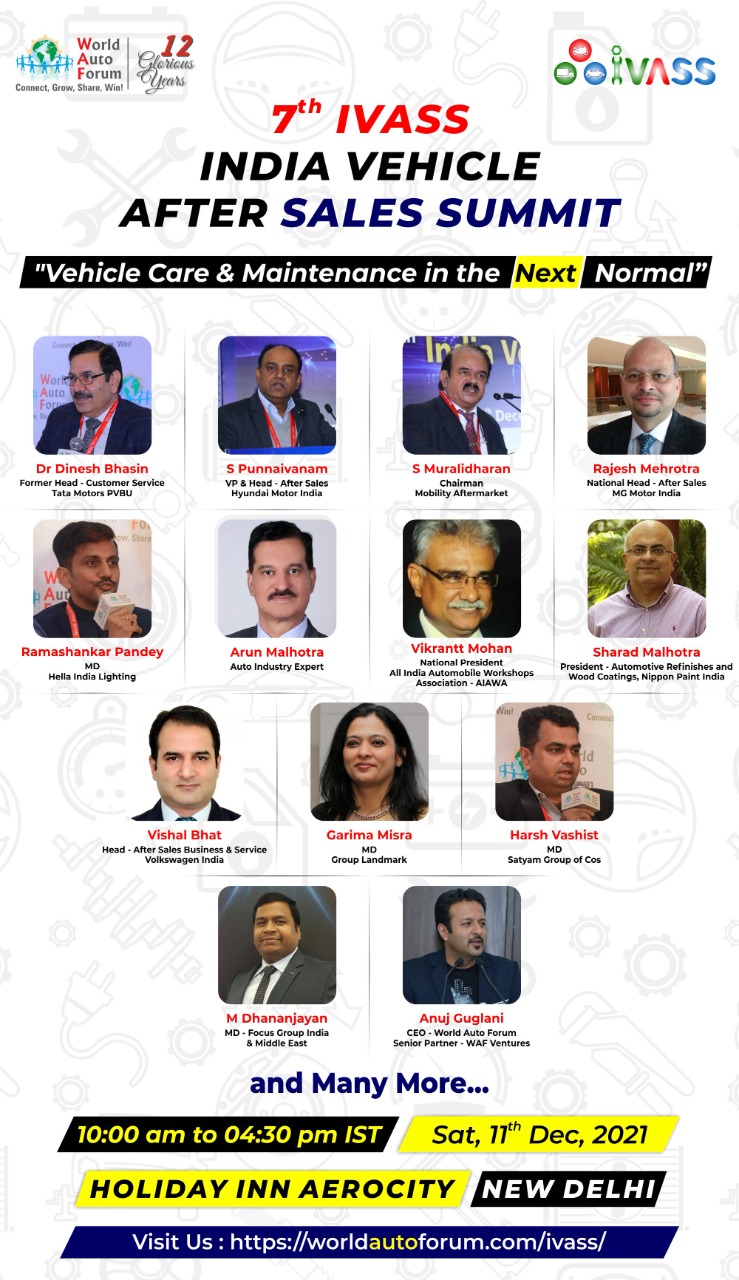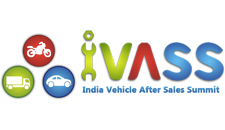 7th IVASS - India Vehicle After Sales Summit
Second Sat of Dec, each year is dedicated by WAF to the Vehicle After Sales Service Professionals.
It's IVASS time for the 8th Time!
IVASS – India Vehicle After Sales Summit
Sat, 10 Dec, 2022 , New Delhi Aerocity 
Like each year, we are getting Top Industry Heads together from Auto Makers, Dealers, Makers of Parts, Consumables and Equipment, Aftermarket Players, Tech Cos
The Dialogue for Action each year for the Vehicle After Sales Industry gets set at IVASS by WAF.
Let's co create the Blueprint for the Industry and get solutions to daily problems we face by sharing of best practices and Innovation
Speakers for 2022 shall be updated soon!
Learn More
See Pics
Watch Videos
Testimonials
Thanks WAF, I dedicate the WAF Award to my Team
- S Punnaivanam, VP Hyundai Motor India
I accept the WAF Award with grateful thanks..
Ratan N Tata , Chairman Tata Trusts
Thank you WAF for recognising our effort
- Tarun Mehta, CEO & Co Founder Ather Energy
Feel privileged, its an Honour
- Anand Mahindra, Chairman Mahindra Group
Forums like WAF help in learning and getting people together which is important to foster Innovation. It's a great feeling and I'm very Happy to be at WAF!
- Vinod Aggarwal, MD & CEO, Volvo Eicher CV
The Who's Who of Auto & Allied Industries seem to be present at WAF. The inputs on Digital and Big Data for Dealer Fraternity extremely beneficial. Thank you WAF!
- Nikunj Sanghi, Chairman Automotive Skill Development Council (ASDC)
It's a great experience to be at WAF! Lots of learnings and Meeting Industry friends. Look forward each time!
- Jyoti Malhotra, MD & CEO, Volvo Cars India
A Great Program , Great Topics, Good Participation
- Dhianu Das Founder & Investor, Luxury Ride
Thank you WAF. I accept the WAF Award on the behalf of my entire Team
- Sandeep Gambhir, MD & CEO, Orix India
Really feel proud to be recognised by WAF
- Rohit Suri, Pres & MD, JLR India
WAF is the Industry with a Heart, Mind and Conscience resonating together!
- Anuj Guglani, Founder & CEO, WAF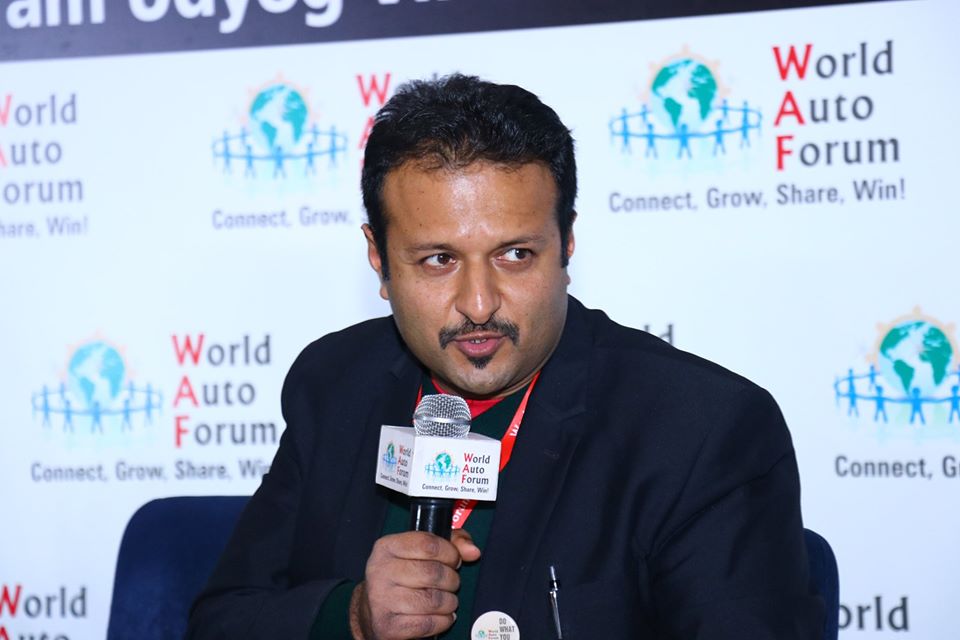 CEO's Note
World Auto Forum [WAF] is a Global Automotive Think Tank that connects the Global Auto and Mobility industry viz Auto OEMs, Auto Suppliers, Auto Dealers and Mobility service providers across 125 countries. 
WAF believes in Dialogue to Action. Are you part of the WAF Community ?
Whether its our Digital engagements like WAF Think Tank, WAF TV ( our Broadcasting Arm) , WAF Gurus Live, Weekly Newsletters, or our engagements like Summits, Awards Ceremonies, Hall of Fame and Roundtable Sessions, the vision is to have a Neutral Online and Offline Platform for Win-Win! 
Last 12 years+ and counting, WAF is a place where you can express yourself freely. Our Mission is to balance Consumer, Business and Environment. 
Have a Safe & Green Drive!
Cheers!

Anuj Guglani


E: anuj@waf.bz