WAF CHRO roundtable organized by World Auto Forum on Friday, 28 th February 2020 brought together top CHROs, HR experts and CXOs. It brought into focus, the core issues related to HR, people management, compliances and lots more.
During the two roundtables planned for the day, insights were shared on the expectations of the millennials, the new dynamics of corporate HR, the need to focus on compliances and
labour reforms.
Anuj Guglani, CEO, World Auto Forum, speaking on the aims of the program explained, "the whole of last year was a real challenge for the Auto sector. With shrinking bottom-lines, massive retrenchments became a sad reality. With that came a host of HR related challenges and union problems. People management came into sharp focus.
We at World Auto Forum felt the need for a dialogue on HR best practices, especially during such
turbulent times. We plan to use the insights gathered here to create Automotive HR Action plan 2020."
Two roundtables were organized during the day.
Roundtable 1 : Managing Our Most Important Asset – "Our People" during challenging times 
Roundtable 2 : Compliances, Tech, Processes : A Day in the Life of a CHRO,  Sharing of Best Practices, Problems and Opportunities.
The discussions during the roundtables were rich and insightful. Brought up many important elements of HR. Examples from the past, expectations of the present and roadmap for the future made it a wholesome package of great ideas.
The speakers weaved in their personal experiences to sometimes explain and some times entertain too!
All in all, it turned out to be a wonderful day with the HR leaders of the industry.
Kanika T Bhal, Dean [Planning] and Professor of Management, IIT Delhi elucidated on the need to bring a certain amount of seriousness to Psychological analysis of candidates. She also had an interesting view to share on firing as a critical and sometimes essential part of the corporate environment. She was of the opinion that during turbulent times, communication was the key to smoothen the retrenchment process.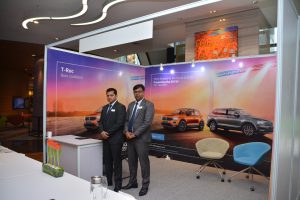 Speaking about the three different generations co-existing in the corporate world today, Gaurav Mann, CEO, K2B Learning explained how each has a different set of expectations. Companies have to strike a balance between them all – from being mature in its approach to people management to being cool for the millennials.
Arindam Lahiri, CEO, ASDC emphasized on the importance of skilling. Self-learning and knowledge
enhancement, as per him, is the only way to remain relevant in the ever-evolving corporate world.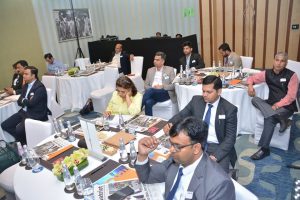 Another interesting thing he said was that if you start chasing money, you shall do that all your life. It's a better strategy to chase your passion. Money, sooner or later follows!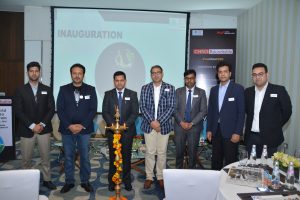 Anurag Agrawal, AVP, Business Development, Amplus Solar spoke about the missing human element in
business discussions especially in India. In the western world, he opined, the environmental consciousness that can impact human lives has a keen audience but in India, it all boils down to money consciousness. This needs to change was his take.
Regaling the audience with his experiences of handling tough HR decisions, be it during mass retrenchments or during individual cases of impropriety, Harbhajan Singh, Director, Honda Motorcycle & Scooter India brought out some really interesting anecdotes to bring out a unique HR perspective.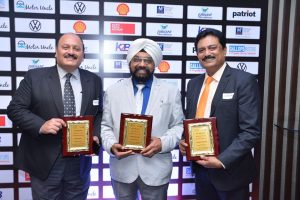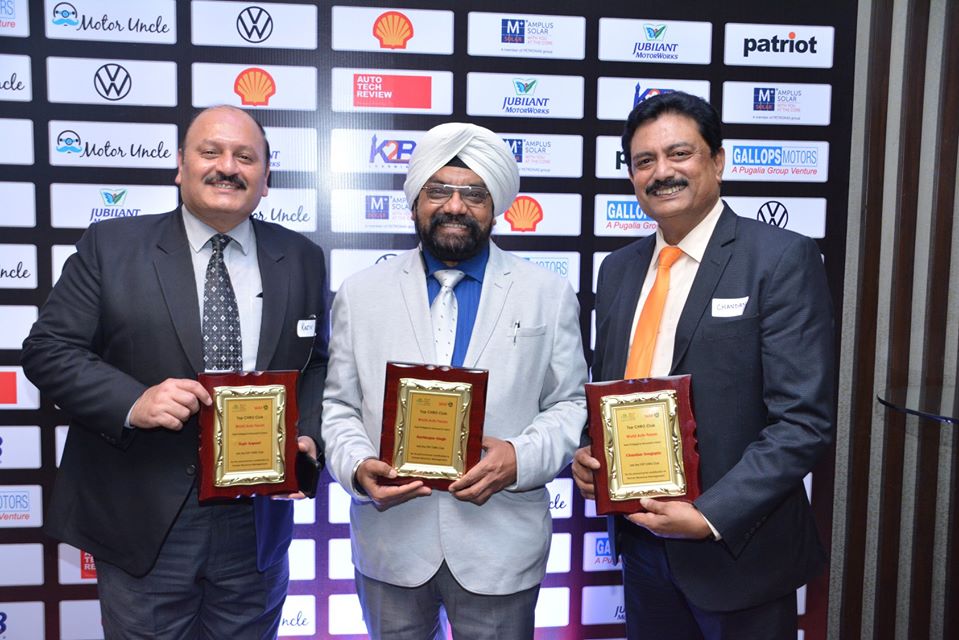 Chandan Sengupta, Chief HR Officer, Sandhar Technologies gave us some really great ideas to manage people and their expectations. In his organization, they have a new terminology for HR. They call it Humane Relations, thereby moving beyond considering employees as resources and bringing them closer into the fold by building positive relationships.
When the topic of role shuffling came up, Rajiv Kapoor, Group Head – HR, Uno Minda spoke of the 6M rotation process they follow. And how, employees have to complete minimum 4M to be eligible for business leader roles. This helps the company to find enriched next gen leaders from within the group with exposure to various facets of the company.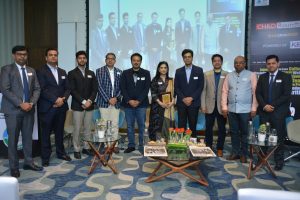 Hierarchical nature of the automotive industry was brought into focus by Avik Chattopadhyay, Co-founder, Expereal and how this creates barriers between Auto OEM's and the dealer network. He spoke about the missing empathy in business dealings in India. Especially when it comes to managing people during turbulent times.
The HR policies followed at the dealer network were brought into the discussion by Harsh Vashist, MD, Satyam Group of Companies. Managing a large dealer network has its share of challenges. And compassionate HR practices help tie in the team together to work towards common company vision, was what he felt.
The highlight of the day was the induction ceremony to Top CHRO and Top HR Experts Club, wherein Top CHROs and HR experts were recognized and honoured for their contribution to the field of Human Resources.
Mr Yeshwinder Patial, Director – HR, MG Motor India  has also been inducted to the Top CHRO Club at WAF. He couldn't attend the ceremony due to health reasons. However the news of his induction, surely got him fighting fit in no time ! 🙂
The WAF CHRO roundtable was powered by K2B learning and partnered by leading companies including:
Gold partners: Gallops Motors | Motor Uncle
OEM partner: Volkswagen
Partners: Shell | K2B Learning | Amplus Solar | ASSAR Ease of Doing Business
Media Partners: Auto Tech Review | Patriot
Associate partner: Jubilant Motorworks
All Videos at WAF TV 
All Pics :
___________________________