By WAF Editorial Team 
Orix is the Global leader in Vehicle Leasing and Infrastructure related services. They complete 25 glorious years at India. Orix operates at India through two companies, both being 100% subsidiaries of Orix Corporation Japan.
Silver Jubilee Celebrations at Orix India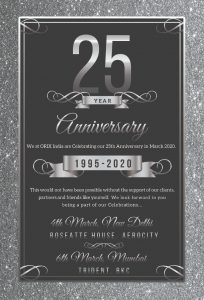 The Silver Jubilee Celebrations were at Delhi on 4th March 2020 at Roseate House New Delhi Aerocity and 6th March at Trident BKC Mumbai.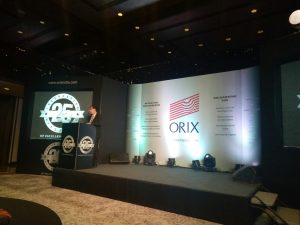 The Delhi Program began with an interesting Keynote by Sandeep Gambhir MD & CEO Orix India. He took the 200 + Strong Guests from the Corporate World through the Journey of Orix india last 25 Years. He appreciated and applauded all his management team members by announcing their names and making them feel special! He thanked the clients, at the venue and outside for their patronage.
Last Year, Mr Gambhir had also been inducted at the World Auto Forum Hall of Fame for his contributions to Shared Mobility at India and the World.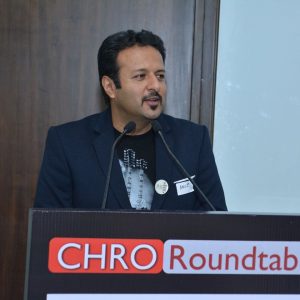 Anuj Guglani, CEO World Auto Forum says,"Its heartening to see Orix India achieve this great milestone. Its all about ethics, Innovation, Teams and Vision at Play. Wishing them all the very best for the next 100!"
Ryohei Suzuki – Director Orix India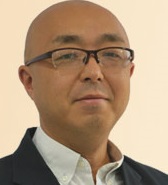 Suzuki San, as he's lovingly called by his teams, peers and friends gave a stellar speech in Hindi! It was a 5 – 7 min long one, he read out from the laptop but it touched everyone's heart. He welcomed the guests, he thanked them for their patronage, all in Hindi and won a thunderous applause!
There was also a stand up comedy performance by the famous Mumbai based Artist Atul Khatri which had audience in splits all through.
The evening then switched gears and guests networked and enjoyed the camaraderie and the special hospitality extended by Team Orix.
World Auto Forum congratulates Team Orix for this special landmark and wishes them all the very best for the future ahead which shall surely be even more exciting and fulfilling!
ABOUT ORIX
ORIX Auto Infrastructure Services Ltd (OAIS), incorporated in 1995, is 100% subsidiary of ORIX Corporation, Japan. ORIX has made its mark in the Indian market by providing innovative leasing & transportation solutions that clients need to propel their business to the next level.
Bouquet of Services Offered Under OAIS:
Operating Lease
Rent a Car
MyChoize – Self Drive Cars
Business Transportation Solution
Mobility Solutions
OAIS and its subsidiary company ORIX Leasing & Financial Services India Limited (OLFS) include a team of more than 1,000 employees spanning 20+ offices across India. ORIX has approximately 600 million USD of assets under its management, administration and servicing.
Bouquet Of Services Offered Under OLFS:
Finance Lease
Equipment Leasing
Loan Against Property
Commercial Vehicle Finance