by WAF Think Tank
Earlier this month, India's leading Car Company MG Motor India rolled out an interesting and one of its kind EV Charger Program called MG Charge.
Under this innovation, the company plans to deploy 1,000 EV Chargers in the next 1,000 days at residential areas across India
An EV has come in the consideration set of the Changing Indian Car Consumer. Around 40% of the consumers evaluate buying an EV, when deciding their next car. Charging infrastructure and range anxiety still bogs people down.
Several researches being done in this domain point that EV users mostly charge their vehicles at home.  As of now, most do local commute and charge their vehicles once or twice a week depending on the usage.
The presence of a charging facility at one's residential society can surely bolster the consumer confidence of going for an EV. Though the company installs charger at the customer premises after they buy the vehicle. These chargers can surely tip the scale in the favour of EVs especially when this British car brand plans to bet big on EVs next few years.
Speaking on the launch of MG Charge, Rajeev Chaba, President and Managing Director, MG Motor India, said, "MG is constantly working towards its mission of enhancing the EV ecosystem in India. With the launch of MG Charge, we will bring increased convenience and address the charging concern of the customers, encouraging more to adopt the EV lifestyle."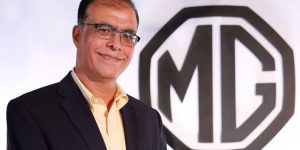 He further added, "With this initiative, we will now have a 6-way charging solution for our customers and provide increased assurance and confidence.
Anuj Guglani, CEO, World Auto Forum commented, "We are sure MG Motor India shall be successful in this venture they have embarked on. Even in the past they have pioneered several class leading innovations like MG Sewa, MG Shield, Connected Vehicles Tech, AR/VR Experience for Customers and launching futuristic & high performance products like the Hector, Astor and the recent All New MG ZS EV."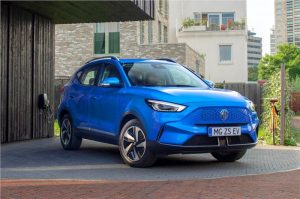 He added, "Nothing can stop them especially when more than a third of their workforce comprise women. They celebrate International Women's day 365 days an year with Innovation in Action!"