by World Auto Forum Editorial Team 
World Auto Forum organised the 5th IVASS – India Vehicle After Sales Summit on Sat 14 Dec 2019 at Radisson Gurugram Udyog Vihar.
Top After Sales Heads & Teams from Hyundai Motor India, Fiat Chrysler India, TVS Motor Co, Hero MotoCorp, Tata Motors CVBU and PVBU, their Dealers and Suppliers in the room
Independent and Aftermarket workshops & parts distributors present too!
Training & Skilling Partners and Innovators showcased their creations and services.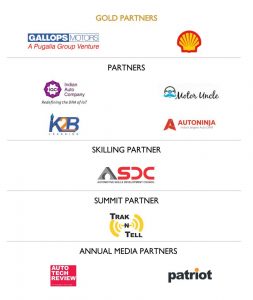 It was  a Saturday Morning and the Hall was Packed at 9 AM. The Vehicle After Sales Industry was adequately represented in quality and quantity. 
Anuj Guglani, CEO World Auto Forum gave a welcome Keynote and shared the various activities and digital engagements of WAF.
The Theme of 5th IVASS was Back to Basics : "Customer Exp, SOP, Teams, Profitability"
Vehicle After Sales Action Plan 2020 
Though this was adopted by ASDC, earlier this year, we are proud to reiterate that ASDC shall skill 1 Million Auto Technicians by 2024. Road side technicians to have proportionate allocation.

Going Digital is not Optional anymore!

Ideal Workshops are the ones designed around consumer needs and not just with equipment

Service revenue shouldn't be increased by raising prices or consumer billing. The only sustainable way is to increase consumer coverage.

The Workshop teams need regular communication on their work and OEMs way of working and Innovative Rewards & Recognitions.

The training cant be just Once a Quarter. It has to be sustained and more and more powered by tech and gamified mobile apps.

The OEMs and Independent workshops need to collaborate for Parts, training and bay usage in a better way. After all the Consumer is a "Shared Asset".

The independent workshops needs to do more professional work and break the perception that OEMs workshops are better, by adopting better work culture.

The OEMs – Dealerships need to work more closely for HR, Admin Functions at Dealerships and enhance the work culture.
Pankaj Narula, Sr Advisor Suzuki Motor Corp spoke about India and Global challenges of Vehicle After Sales Teams and SOPs. He also spoke about several Innovations to address the same.
S Muralidharan President Lucas Indian Service engaged the audience with his powerful communication skills and deep insights of Parts Aftermarket eco system. He gave interesting instances of Think Local, Act global! Harnessing FTA's for serving Local markets!
Dinesh Bhasin Former VP & Head After Sales Tata Motors PVBU shared his insights on Customer, Workshop, Teams from his rich knowledge Bank with deposits of last 30+ Years. His Trademark Phrase "Mailbox to Toolbox" was an Instant Hit!
S Punnaivanam VP & Head After Sales Hyundai Motor India gave a keynote on Hyundai India growth Story. He put immense stress on Team and being Digitally Ready to serve the 24X7 Connected Millennials. He mentioned the only way to increase service revenue is not by increasing prices or service cost but by increasing Service Coverage, which WAF has adopted as part of the IVASS Action Plan 2020
Anuj Guglani, CEO WAF mentioned about the need of the hour for the OEMs – Dealers – Independent Garages – Parts Distributors to come together as the Customer belongs to All. The Work Culture at Dealerships needs to be enhanced with Professional HR Practices for which OEMs involvement is pivotal
Rishabh Suri, Shell India gave a keynote on the innovations of Shell Global and Shell India. He gave a ringside view on Shell's journey of Sustainability and Company's world class work culture.
Pranshu Gupta founder & CEO Trak N Tell shared how telematics can help track vehicles, give Service reminders, fight spurious parts and really empower and enable vehicle After Sales and Vehicle Usage.
Gaurav Mann CEO K2B Learning spoke about training Innovations, OJT, Sustained Learning Engagements powered by Gamified Mobile Apps for the Vehicle After Sales Role Holders.
Harsh Vashist, MD Satyam Group of Companies stressed on the right and regular maintenance of the service equipment. he cited several dealers buy expensive equipments without AMC which is a "Penny Wise Pound foolish" Paradigm.
Rajendra Bhat VP TVS Motor Co spoke on increasing Profitability from After Sales Service Operations. He delivered a fantastic Keynote on Innovations by his Co in the 2W vehicle after sales.
Saurav Arora, CEO Indian Auto Company spoke on demystifying the Service Invoices for customers. They can be made easier to understand for the consumers, for them to appreciate the work done and not doubt the workshop staff for overcharging.
Shekhar Bhide VP – Customer Services, Mercedes-Benz India spoke on the important tenets of a workshop. He shared how designing the workshop operations simply around the consumer is the simplest way to have an ideal workshop.
Sanjeev Garg, Industry veteran and Investor shared on availability of all parts outside the OEM Workshops. He shared instances from his experiences at GM, Tata Motors, Toyota Group at India and around the world, bringing out insights with detailed comparisons.
Devang Dave  Group Director – After Sales, Group Landmark spoke on challenges of retaining dealer teams, how to make mundane jobs of CRE, Follow ups interesting. He spoke about Better OEM and Dealer engagement.
Arun Lakshman Industry Head Road Transport and Regional Head South,  ASDC spoke on the skilling activities being done by them. He requested the Industry to come forward to engage in a much better way.
Munish Malhotra, Deputy CEO Ask-Fra-sle Friction shared learnings on Dealer parts inventories. He also stressed going digital is inevitable.
Second Sat of Dec each year is IVASS! 
6th IVASS – India Vehicle After Sales Summit is on 12 Dec 2020 , Vivanta by Taj Dwarka New Delhi 
World Auto Forum thanks its partners for 5th IVASS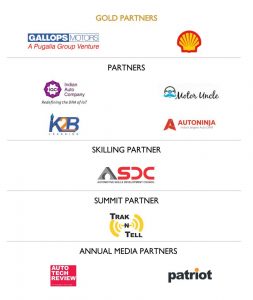 For any Query , please feel free to connect :
Mohini Jaisinghani , 9818168778 , mohini@waf.bz
Anuj Guglani , 9810552425 , anuj@waf.bz
IVASS Sessions Videos at WAF TV !