by WAF Editorial Team 
•JS Fourwheel Motors at Alwar are leading Auto retailers for last 35+ Years
•Have continuously set higher standards in Staff & their Family Care
•Controlled & run by The Sanghi family, people swear by their high standards of professionalism, business ethics and philanthropy 
JS Fourwheel Motors (JS4WM) own and operate several dealerships of OEMs like Mahindra & Mahindra, Hero Motocorp amongst others at Alwar, Rajasthan.
The Govt of India passed the notification of Workplace Vaccination earlier this month and management  at JS4WM swung into action in organising vaccination of all their eligible employees.
They didn't stop at just the employees. They covered employees, their families, parents, spouses & siblings.
In fact they didn't even stop there. They went ahead and covered contractual staff, all outsourced staff, their parents, families, spouses & siblings too!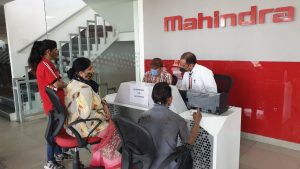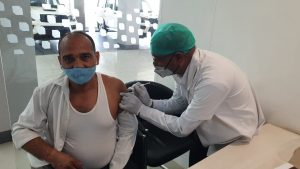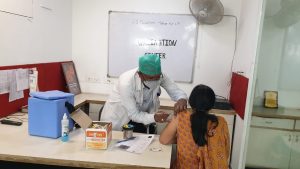 Last year when we went into a nationwide lockdown, each and every employee of JS Fourwhweel Motors had salary credited in their account in advance. Each of their supplier's bill had been cleared with zero outstanding.
Mr Nikunj Sanghi is the Managing Director at JS Fourwheel Motors, Alwar. He is also the Director at FADA and Chairman at ASDC. He's also on the Jury of the World Auto Forum Awards.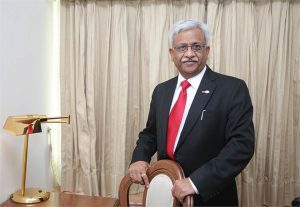 The Company was started by his father Mr Jaswant Singh Sanghi 35+ years back and now the 3rd Generation, Mr Rishabh Sanghi has also joined the family business, synergising modern management with traditional family wisdom and values.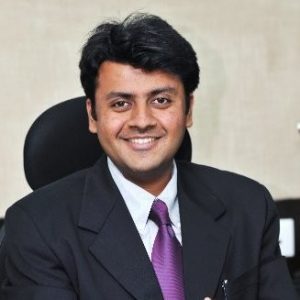 'The Sanghi family and Team JS Fourwheel Motors are the Gold Standard in employee care, engagement and the resultant employee retention and customer satisfaction. We need more businesses and business owners like them,' says Anuj Guglani, CEO, World Auto Forum
Mr Anand Mahindra believes the same!