by WAF Think Tank 
•MG Motor India has become India's first car maker to harness hybrid Wind Solar Energy Plant to make cars.
•This pioneering effort is a result of  the company's unequivocal focus on Green Mobility powered by Green Energy.
MG Motor India has partnered with Clean Max Enviro Energy Solutions (CleanMax) for the supply of 4.85 MW of wind-solar hybrid power to its manufacturing facility in Halol, Gujarat. The step will help MG Motor reduce approximately 2 lakh megatonnes of CO2 over 15 years which the company says is equal to planting more than 13 lakh trees. In fact, MG's Halol based manufacturing plant will receive 50 per cent of electricity from CleanMax Wind Solar Hybrid Park which is set up in Rajkot.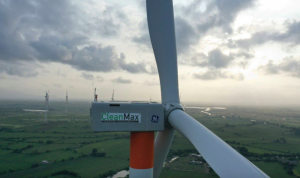 Rajeev Chaba, President and Managing Director, MG Motor India, said, "Our association with CleanMax is another step towards developing a clean manufacturing ecosystem. With this move, we hope to enhance our role in building a sustainable environment while also lowering our energy costs."
Anuj Guglani, CEO, WAF, said,"MG Motor India is creating standards and landmarks in green mobility powered by green energy in the country. Reducing CO2 Emissions by 2 L MT across 15 years is a giant leap for the Auto Industry. They are showing how its done and sustained. We are the first generation affected by climate change and the last one who can do something about it. We owe it to the Next Gen, quite frankly."