by Anuj Guglani, CEO World Auto Forum 
Whats's with Uber that works fab while hailing a Cab but goes miserably wrong when applied to a Car Service Centre. Well here it is..
Its been ages I went to a workshop to get my car serviced. Its always been picked and dropped. So instead of me visiting the Workshop, the latter would visit me each time!
I have taken my car mostly to the Authorised OEM Workshop. Now that the car got a bit old and thus out of warranty, I thought of experimenting these new age Car Service App based Aggregators.
So more for the Experience, I reached out to one of the app Co's.
What follow s is nothing against the company or the workshop. On the contrary the app and their staff put in great effort in ensuring a good experience. But the entire model seems to be designed to create confusion and trauma. Here's why ..
Key Difference between Uber and Car Service Aggregators
When we hail an Uber, we connect with Uber, thats just the app. We don't talk to anyone at Uber , unless there is an emergency. We talk to the Driver. So no confusion, no cacophony.
Switch to Service Aggregators. You are in touch with the App Helpdesk. They allocate you the Workshop. You are in constant touch with the app guys for all the work. However when it comes to the work, its done by the workshop. You don't know a soul there. Buts thats where your car is. Most app guys don't have any control over the SOP, manpower, their training, their tools, schedules, professionalism, work ethics.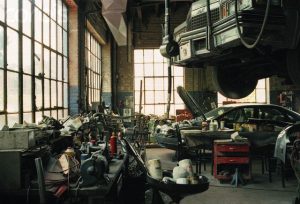 You go to the workshop to take stock of work done or take delivery. A few things not done, you ask why, they shall say they don;t know. Its between you and that app! Its very convenient & Natural for the workshop staff to shrug away their responsibility as there's no common vision. Neither a carrot nor a stick!
My car got picked up from Home. I didnt get an acknowledgement, I didnt get a job card copy, stock of my jack, steppney, fuel indicator , odo reading. I was bewildered! Infact the guy who came to pick the car up, I had ask for an id as he looked underage! Well Sorry no SOP!
Why they need an 'Oyo'?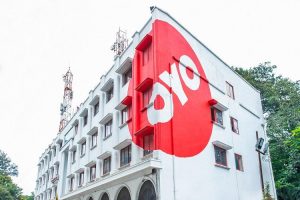 Oyo, the budget Hotel chain, when they sign up any hotel or guesthouse, their renovation team spends a good 2 weeks to ensure it meets the Standards and SOPs of Oyo. Then there is an audit team, which goes an evaluates and prepares a compliance report. Only after their sign off, can the OYO Signage and branding be allowed to be put up at the building facade or around it!
Most Independent Garages and Workshops are like those hotels and guest houses which first need renovations, SOPs, manpower, all aligned. Only then the aggregator & the workshop can actually work like a team.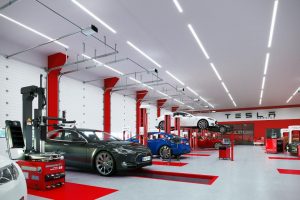 The aggregator can actually charge for the changes, renovations. The workshop owners who are visionary, the early adopters, would readily sign up and Pay. Once it is successful , there shall be a Beeline of workshop owners. After all who doesn't want easy business and after a point you have no choice but to signup!
It shall also save a lot of consumers like me from a lot of trauma and agony, figuring out whom to speak with ; The situation is Reminiscent of Modi ji 's words about Pakistan. "Samajh nahin aata wahaan, kis se baat karein? The elected Civil Head, Pak Army or the ISI!"
Customer should be made to speak to just one entity! Either the Aggregator or the Workshop. And if he is supposed to speak with both,

then they need to be an "Oyo" and not an "Uber"!