by Aviyukta Adlakha
Established in 1989, S.S. Rana & Co. celebrates its 33 glorious years of being a premier Intellectual Property and Corporate Law firm having its presence all over India. It is one of the very few IP law firms in India registered as an Advocate-on-Record (AOR) with the Hon'ble Supreme Court of India and is a single point of contact for representation in all Courts in India as well as SAARC regions.
The firm's long-standing relationship with many Fortune 500 companies and several esteemed international and national corporations verbalizes the laurels of its diligent legal services. This dedicated team of 9 partners and virtually 170 proficient employees, has bagged sundry awards over more than three decenniums.
The firm is recommended by prestigious legal directories such as Chambers and Partners, Legal500, Indian Business Law Journal, Benchmark Litigation, and Asialaw Profiles in all areas of practice, including Arbitration-Litigation, Projects & Energy, Intellectual Property, and employment practices among others.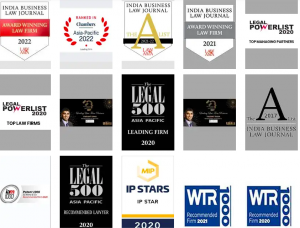 S.S. Rana & Co. has been accommodating its clients in forfending, enforcing, bulwarking, and monetising their Intellectual Property Rights in India and the world over. It has invested a substantial amount in IT systems for systemic file management and retrieval of client information while maintaining the highest degree of data security and privacy and is one of the select few law firms in the country to be awarded the ISO 9001/27001 certification.
Mr. Vikrant Rana, Managing Partner, is a seasoned speaker at WAF and his firm has been associated with WAF for over 5 years. The Founding Partners, Mrs. Bindra Rana and Mr. S S Rana have more than 50 years of experience in the legal field and were honoured with a lifetime achievement award by WAF in 2019.
Anuj Guglani, Founder & CEO, WAF Group says, 'S. S. Rana & Co. is one of the top law firms in India. They are a rare blend of deep knowledge, insights, extensive experience, global connections and empathy. They treat their employees and clients like family. The values instilled by Mrs. Bindra Rana ji and Mr. S S Rana ji,  power this amazing law firm where their stellar teams create magic everyday!'