by WAF Editorial Team 
•Dr Pawan K Goenka retired from M&M after a long stint of 27 years on April 2, 2021
•Under his leadership and with empowerment from Anand Mahindra, the company entered global markets, began to successfully design, make & sell globally competitive products
• His Secrets of Success lie in his way of Thinking and his Daily Routine 
In Dr Goenka's words … 
Handling stress….
"Somehow, I have conditioned myself in such a way that I don't get stressed. My philosophy is that getting stressed will only come in the way of getting out of a situation. If the sales are going down and I am stressed, then I will not be able think right. But if I am not stressed and do a clinical analysis, then we think with clarity."

Working Style 
"I am also able to compartmentalise things quite well. When I am thinking auto, then what's wrong with tractor does not divert my thoughts. And I do plan my day quite in detail. If you look at my calendar, you will see that almost every minute is spoken for."
"Each meeting is different. If you take the operations review, it is very pointed like looking at last month's performance. We have three businesses that we review in them: The automotive business, the farm and the Swaraj division.
There is a clear set template in which the presentation is made. We look at how the industry has performed, what we had planned for the month, what we actually achieved and explain the variance. If it is higher, we are happy, but if it is lower then we ask questions as to why it happened and how to take care of it in the future. It takes about an hour for each business to be reviewed, and within that time, I get a full picture of what is happening in that business."
Using storytelling as a powerful tool
"With time, I have realised that bullet point speeches are not engaging. They are the least effective way to get your points across. So, while bullet points get lost, the storytelling approach is lasting."
Recalling Mahindra Scorpio stellar success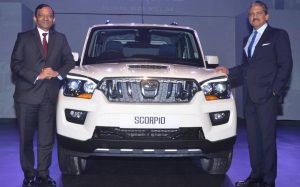 "Coming from GM where I worked on one part of the engine, to Mahindra where I had to work on the whole car, things were very different. I admit that at that time, I didn't even know what a clutch looked like. I saw myself as an integrator and aggregator of expertise, of putting a team of young talent. My fondest memory of the first Scorpio launch was when Anand gave me an instant hug," he recalls.
Work Life Balance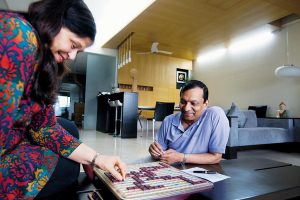 "The work life balance thing does not bother me because I enjoy what I do. As far as my family is concerned, they have gotten used to it. But on Sundays, I am at home even if I am working. On these days, I almost never do anything without the family. My wife says that at least she gets to see my back the whole of Sunday because I am sitting at my desk doing my work."
"There is nothing that I do on the social side which does not include the family. Many people have time for their friends' circle, which I have to do without. If I have to carve out time for that, then there will be no time for the family. I don't do anything which may be right or wrong — like play golf — that will take me away from the family."
Communicate, Communicate, Communicate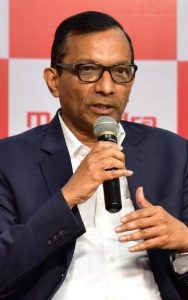 "Your most important tool is communication. When the business is good and especially when its challenging. Being there for the teams across one's own company and the extended family viz Suppliers and dealers is paramount. 
Every Auto Maker has a clout. One cannot abuse it to demand credit from suppliers and advance payments from Dealers"
'We wish Dr Pawan K Goenka all the very best for the next dream run. We firmly believe, the best is yet to come', says Anuj Guglani, CEO, World Auto Forum