by WAF Think Tank 
It seems like a fairy tale!
A luxury car within a week of its launch vrooms ahead to create a new national record and thereby enters the India Book of Records!
German Engineering, Amazing Driving Experience, Great Features, Gorgeous Looks, Spacious and Plush Interiors, Reasonable Cost of Ownership come together in the #VWVirtus
The #Virtus wins the hearts and minds of 150 Customers who took delivery on the same day from the same dealership group ie EVM Volkswagen Kerala and thereby created history!
Unheard, Unseen, Unexperienced, Surely Goosebumps Material !
WAF congratulates each and every member at Volkswagen India, EVM Group and most importantly the 150 customers and their families for co-creating this #VirtusRecord!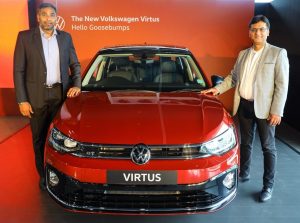 Ashish Gupta, Brand Director, Volkswagen Passenger Cars India said, "We are extremely elated to have the new Volkswagen Virtus create a national record in the 'India Book of Records' by being the single-model sedan to be delivered in a day by a single dealership. We would like to congratulate our dealer partner, EVM Motors & Vehicles India Pvt. Ltd. for this notable feat. Also, we would like to thank our customers who were part of this journey and made us worthy of this recognition."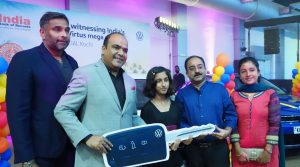 Anuj Guglani, Founder & CEO, WAF Group said, "The Virtus is like those all rounder boys and girls at school. An A+ in every department. What is even more special is that the new age customer is aware of this, thanks to the proper research they are doing before buying their luxury car."