The World Auto Forum has been at the forefront in connecting Auto dealers, Auto suppliers and Auto makers from over 125 countries. We are the unbiased voice of the global auto industry. All our awards and summits strive to bring on board, the best talent, the best minds and the best ideas from the global auto industry.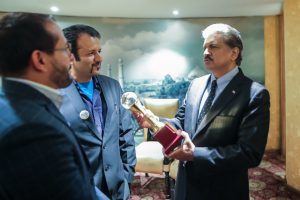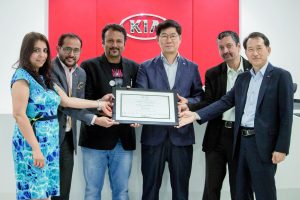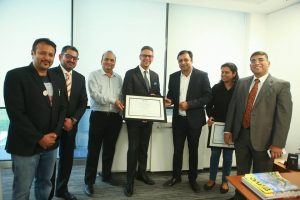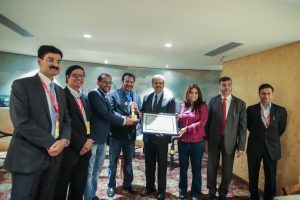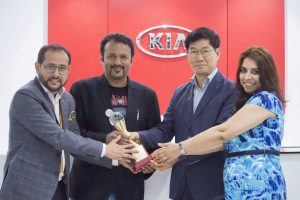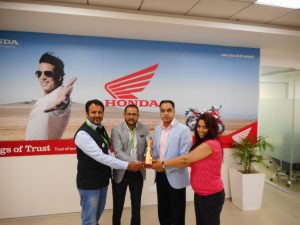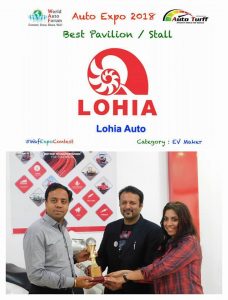 This year, on a special request by Auto OEM's, we ran an unofficial Best pavilion contest to reward the best pavilions at the Auto Expo 2018. The enthusiasm kept everyone in high spirits! Speaking about the contest, Anuj Guglani, CEO World Auto Forum said, "We have been doing the WAF Awards for best Auto Maker CXO's for last 6 Years through QEP – Quadruple Elimination Process, one of the world's toughest selection processes. It was time to get a similar selection process for Auto Makers at the Auto Expo 2018 too. After all, the best of the best need the best selection process too! I am thankful to the distinguished members of our Jury. We really appreciate the time and effort they put in to explore and evaluate the pavilions at the AutoExpo 2018. My heartiest congratulations to all the winners!"
The WAF AutoExpo contest was powered by AutoTurff. We are thankful to them for the support they have extended to make this contest, a great success!! Elaborating on their partnering the WAF Auto Expo contest, Anshuman Asthana, Founder LAP Media Network (Auto Turff) remarked, "It was great to be a part of this innovative initiative taken by WAF. Team LAP Media Network is happy to power this WAF Auto Expo 2018 contest and make it such a great success. Will look forward to more such novel initiatives taken by WAF in the future too!"
The contest was judged by an eminent 11-member Jury. Presenting the list of our Jury members:
Nikunj Sanghi

– MD JS Fourwheel Motors, Chairman – ASDC , Director – FADA
Sunjay Kapur

– MD – Sona Group
Ramashankar Pandey

– MD – Hella Lighting India and Chairman – ACMA AfterMarket Committee
Bhupinder Singh

– CEO – Sunbeam Auto
Praveen Surendiran

– CEO 21 North
Sanjay Khatri

– Country Head Corporate & Govt Affairs – Bosch Group, India
Sourav Banerjee

– Sr General Manager – OE & Institutional Business – Exide Industries Limited
Deepak Luthra

Head – Automotive & Concierge – Europ Assistance India
Srinath Manda

– Associate Director – MarketsAndMarkets
Kshitij Saxena

– CEO, Autoninja
Anuj Guglani

– CEO – World Auto Forum
Our Chief Process Authenticator was Gazala Khan, Head Strategic Alliances – World Auto Forum.
The contest was evaluated on 5 parameters – Products Display, Pavilion Design & Ambience, Quality of Representative Staff, Visitor Engagement & Entertainment Programs and New Innovations. It was a tough call for Jury members to select the very best and we are grateful to all our Jury members for helping us select the best pavilions in each category. On to the winners now!
Award category
Winner
Final average score
Number of Jury recommendations received

 

 

 

 

Best pavilion contest:

 

 

 

EV

Lohia Auto industries

31.5

 

CV

Mahindra Truck and Bus Division

35

 

2W

It's a tie

between Honda motorcycle & Scooter India Pvt Ltd and Hero Motocorp Ltd

36.5

 

PV

Kia Motors India Pvt Ltd

44

 

Premium PV

BMW India Pvt Ltd

42.75

 

 

 

 

 

Most popular pavilion:

BMW India Pvt Ltd.

 

5

 

 

 

 

Most innovative products:

Tata Motors Ltd PVBU

 

3
For More Information, Please feel free to connect :
Gazala Khan  gazala@waf.bz   9811703955
Anuj Guglani – anuj@waf.bz  9810552425
World Auto Forum Connects Auto Vendors, Auto Makers & Auto Dealers in 125 countries