by Anuj Guglani, CEO, World Auto Forum
The auto industry is one tough industry to crack. As in, enter for business or work. Most join the Industry as interns and retire as CXOs!
The Suppliers and the Dealers are also a close knit fraternity. They compete and cooperate!
Co-opetition in the Truest Sense
Whether its the technical thing or the passion or both, surely works as an insulator as well as an adhesive here!
Last 3 months + of Covid have changed a lot of things especially the "Tough to Crack" part. The industry has opened up!
Supply Chain Shift Shocks make Auto Makers look for Alternatives
The Procurement Teams at Auto Makers are a worried lot lately. Till the time there was a complete lockdown, everything was shut and it was still ok, well less worrisome!
Since the production resumed, their supplies suffered shocks almost every week. Most Auto makers follow Lean Manufacturing, Direct on Line or Just in time concepts. Now when suppliers location gets proclaimed as a Containment Zone at drop of a Hat, their supplies get stuck.
The situation exacerbates as Tier 1 Suppliers are dependent on Tier 2, Tier 3…Tier N Suppliers. Any one getting contained down the chain, the final supply to Auto makers gets affected. That vehicle booking gets cancelled at the Dealer end and thats trouble!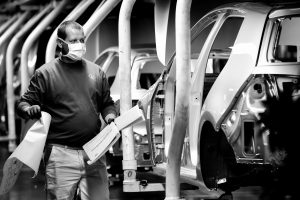 Resilient and Dynamic Supply Chains 
They become a need of the hour. There have to be back ups and redundancies at different locations as the Show Must Go On! This needs rethinking and fine tuning not just with the auto maker and Tier1 but across the supply chain. It goes beyond redundancies and covers automation, digitalisation, resource allocation & real time coordination and sharing.
Coming together and working as "One Industry, One Family" thereby becomes a pre requisite.
Suppliers & OEM Association joining forces for Common Good
We have two established and prolific Associations in the Country – ACMA & SIAM
Joint Training & Learning Support powered by Tech can go a long away ! Tier 1 Suppliers running a buddy program for the tier 2 & tier 3 Suppliers to iron out the supply disruptions by making the weakest link more resilient and adaptive.
Banks, Insurance Cos & NBFCs
The FIs are flush with funds and need to loosen their purse strings. Most Auto Cos were sitting on Zero Revenue in April 2020. No money came in but the bills surely did! Auto Business requires high working capital. This is the time when the fiscal support can go a long way and forge new relationships for a win-win future. People don't forget easily, who helped them when they needed it the most!
Auto Dealers and the Digital Opportunity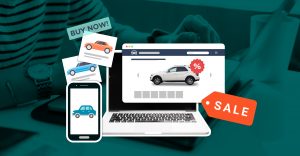 Pushing the metal needs the Real Mettle now!
We are currently seeing a pent up demand. When the regular demand return for good ? No one knows. Buying a vehicle not a pressing need for most. Most avoiding even a visit to the dealership.
Here comes the role of Digital Crusaders! The Auto dealers can really take help of Digital Marketing Pros to help them connect with real customers in a sustained way.
The Auto Cos and dealers were never this serious and focussed on digital. The D Revolution has just begun!
So the Industry has its arms wide open, time for the

innovators to rise

! 
Feedbacks & Suggestions : anuj @waf.bz