Flees Japan, goes to  Lebanon despite his Passports withheld. Even his Lawyer clueless

Says Japanese Trial is discriminatory and biased. 

Was out on Bail with Strict restrictions on movements

Was arrested by Japanese Authorities on alleged financial irregularities 

Was fired by Nissan a few days after his Arrest 
So Mr Carlos Ghosn,  what's up ? Yes you are surely one global citizen! Brazilian born , Lebanese Antecedents , French Businessman,  Turnaround champ of a Japanese Auto Co.
The Poster Boy of Automotive, man with a Midas Touch and Now a FUGITIVE!
Boardroom Politics , Political System Vendetta , Secret Services Involvement, Diplomatic Undercurrent, Fraud? So what's the truth ?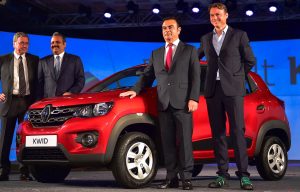 There's surely more than what meets the eye!
How can a person leave a country and entry another without a passport ?
Being in Japan, getting arrested, fired by Nissan, all in a weeks time! Coincidence ?
Not allowed to speak even with one's wife ?
Hailed as a turnaround champ of one of the Biggest Auto Cos of Japan, Nissan , for several years and then suddenly showed as a fraudster who siphons company funds to his private accounts ?
If the charges are found true and proven who were the people protecting him then and who are the ones who have helped him flee now ?
It is surely straight out of a Hollywood thriller. I'm sure many Movie makers might have already staked a claim for his Biopic!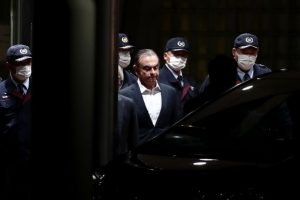 Even Things at Nissan Motor Corporation haven't been well.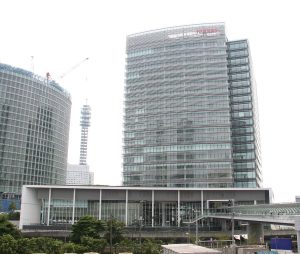 There are sudden resignations & sudden appointments at the Board. The company braces for a worst ever profit in 11 Years. The company desperately needs a turnaround 2.0.  It has surely paid a price!
Eventually Hope Justice, Good Conscience and Equity Win. If Mr Ghosn says he's not being given a fair trial then he surely has a right to one and a right to be heard when he says that! Even rapists, terrorists have that Basic Human right. The right to Justice and a Fair Trial ! So why not Him?  May the Rule of Law Win, one more time!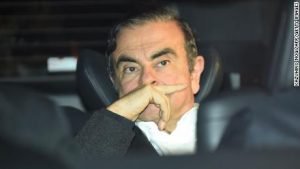 Please share Feedbacks at anuj@waf.bz