by WAF Editorial Team 
Sugato Sen, one of the most prominent personalities, an institution in himself, the pillar of SIAM superannuated last week. 
SIAM – Society of Indian Automobile Manufacturers is the apex body of Auto Makers at India for last several decades.
Mr Sen has been serving as Deputy Director General at SIAM. He has been spearheading several activities &  initiatives for the Industry and the Society at Large. He has been the secretary of several working councils at SIAM which overlook most of the activities across International Business, Market & Economic Affairs.
"Sugato sir, as we have address him at the Industry, has limitless energy of a college student, a Big heart which beats for the Industry and the Society and to top it all, Industry Knowledge and Insights which can beat any Think Tank, hands down, across the World. We hope he keeps doing the great work in different ways", commented Anuj Guglani, CEO, World Auto Forum
He has passionately groomed the teams at SIAM in organising many things especially the famous Biennial Event, the Auto Expo, which draws lakhs of visitors each time.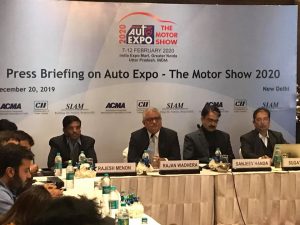 Whenever it would be Media day for sharing Industry Statistics, he would join the Director General, briefing the media personnel, sharing industry trends and forecasts.
The Entire Automotive EcoSystem keenly awaits the SIAM Industry Statistics to plan their Business and Supply Chains!
He has developed and sustained several CSR Initiatives of SIAM and successfully involved Govt, Industry, Civic Bodies and Citizens for a "Greater Sustainable Good"
31st National Road Safety Week: Mr Sugato Sen at Road Safety Walkathon 2020
He has done his early education from Patha Bhavana & Uttar Shiksha Sadan and his post graduation in Economics from Jadavpur University.
"We shall miss interacting with him at SIAM. He has been there for last 21 Years!"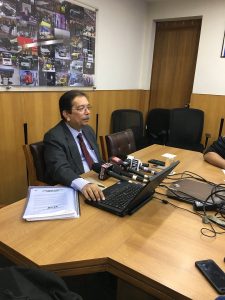 We really hope he continues his stellar work, his contribution to the Industry and the Society for the Greater Good in different ways and avenues!
World Auto Forum wishes him all the Very Best! We are sure the Best is Yet to Come!