by WAF Editorial Team 
•Volkswagen India is gearing up for its Mega Launch in 2021
•Renewed Focus on Customer Experience, Value Proposition and Peace of Mind
•Elevates in-house talent, Vishal Bhat, to lead the After Sales Service function and spearhead the Change
Volkswagen India has planned a power packed 2021
They are getting ready with their arsenal of products, marketing strategy, Renewed Focus on Processes & Customer Experience. The arsenal gets powered by the right people!
VW India has elevated Vishal Bhat to head their after sales service function with effect from Jan 1, 2021.
Mr Bhat is currently heading Pan India Corporate Sales and Das Welt Auto – VW's Certified Pre Owned Car Brand at VW India.
With over 17 years of extensive experience in automotive industry, Bhat brings in diverse expertise to the position. In a period of last five years, he has undertaken various roles and responsibilities across functions –Aftersales, Customer Care, Corporate and Das WeltAuto sales operations and has been successfully leading them.
Speaking on the appointment, Ashish Gupta, Brand Head, Volkswagen Passenger Cars India said, "As we plan for our biggest launch of 2021 with the Volkswagen Taigun, our core focus is to ensure enhanced customer experience, value proposition and peace of mind for the customers. With Vishal's vast experience and understanding of customers, we strongly believe he will bring-in new growth avenues in our service operations."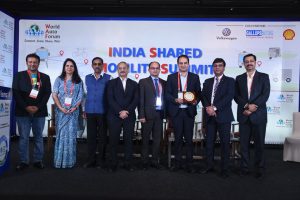 Anuj Guglani, CEO, World Auto Forum mentioned, "Great things get done by great teams led by great leaders. Vishal is one such person. His diverse and well rounded experience and passion makes the battle half won"
We at WAF, wish VW India and Vishal Bhat all the very Best.
VW India is the Annual OEM Partner at World Auto Forum