By WAF Editorial Team 
In 2017-18, Elon Musk reached out to Apple to sell Tesla

Musk says, "This was during the Darkest Days of the Model 3"

"Tim Cook declined the meeting request", tweeted Musk 

Tesla is 10 times more valuable since then! 

Apple plans to launch its EV in 2025

Biggest Miss for Apple ?
Tesla was born from Private funds of Elon Musk. He went on to take loans from the George Bush Jr Administration which continued during the Obama Administration as well.
Tesla was perhaps the only automaker which paid back its loan in full!
It was during 2017-18, when Tesla was struggling with the fledgling manufacturing systems for Model 3.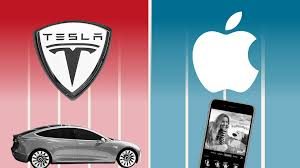 Musk called it as the darkest days of Model 3. He was ready to sell Tesla to Apple which at that time was valued at a tenth it's current market valuation. Lady luck seems to have favoured Musk as the Apple CEO Tim Cook refused to even meet him.
Cook didn't find it worthwhile to meet Musk despite the fact that Apple had been toying with the idea of an EV since 2014. The other reason could be that at US$ 60 B then, Tesla seemed expensive!
Musk overcame the challenges, took the tremendous investor push in stride and went to on to build an EV company whose current valuation compares with that of all major auto makers put together.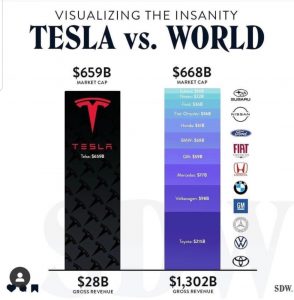 Musk now basks in the glory of a blockbuster S&P debut as its shares have grown by 1400% since those supposed darkest days of 2018! Notwithstanding they are still less than a third of Apple shares valuation!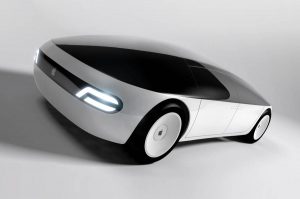 Apple's EV, known as Project Titan in-house is slated for a 2024 Launch and with a brand new Battery tech.
Odds for Apple 
Other Auto Makers are not running for a consolation prize. They have deep customer insights and market penetration. Most have aggressive EV Development Programs in place which are reviewed and monitored by the Company Boards.
It wont be easy to operate in the automotive space solely with an Electronics Player mindset.
The alternate argument can be it's the automotive baggage which deters other Auto makers to do a "Tesla"
An Automobile is already like a device on 4 wheels. Apple could just  harness the synergy.
Caveat for Apple 
Apple has been dilly dallying with the EV project since 2014. It was unsure, what to do first, autonomous or EV ? It would be a good 10 years from Idea to Launch for Apple provided they don't miss this deadline again!
Anuj Guglani, CEO, World Auto Forum, says,"In mobility and more so in tech and electronics, launch the right product at the right time is almost everything!"