"WAF AutoNews" is World's No.1 in World Auto News.
Click Here to See for yourself.
---
WAF THINK TANK
Get WAF Certified on AI. Registrations close today at 3 pm. Program tomorrow. WAF
Let WAF Ventures and its top senior partners power your next M&A or JV in the Global Auto & Mobility Industry.  WAF
---
INDIA
Volkswagen Virtus GT Edge Carbon Steel Matte Edition Revealed: Details TOI
India to push for new EV policy amid Tesla's interest to set up business HTAuto
Delhi govt gives nod to BS VI-compliant diesel vehicles for inter-state stage carriage CNBC
Maruti, Hyundai say diesel passenger vehicle sales likely to come down with stricter emission norms WAF
Powered by utility vehicles, PV dispatches to dealers increase 9% in August: SIAM WAF
Piyush Goyal talks tough to auto industry on unnecessary import of components WAF
Payment security mechanism, subsidies to help in growth of electric mobility: Chairman, Ashok Leyland WAF
Traffic violations have reduced in Kerala after AI cameras installation: Transport Minister WAF
MSRTC Progresses Towards An All-Electric Mumbai-Pune Bus Fleet; Electrifies 70% Buses car&bike
Hero MotoCorp to infuse ₹550 crore into Ather Energy HTAuto
Ola Electric receives $140 million funding from Singapore state investor Temasek: Sources CNBC
Delhi and UP Police evoke Shah Rukh Khan's Jawan to deliver road safety message HTAuto
---
G20 SPECIAL
US, India, Saudi, EU unveil rail, ports deal on G20 sidelines WAF
G20 aims to triple renewable energy capacity; no mention of fossil-fuel phase-out WAF
India makes clean energy push at G20 with global biofuel alliance HTAuto
Modi, Biden express support for building resilient global semiconductor supply chain WAF
---
NITIN GADKARI
Diesel PV sales likely to come down with stricter emission norms WAF
India 'Say bye to diesel': India warns automakers of higher taxes in pollution fight WAF
Nitin Gadkari says won't make six airbag rule for cars mandatory CNBC
---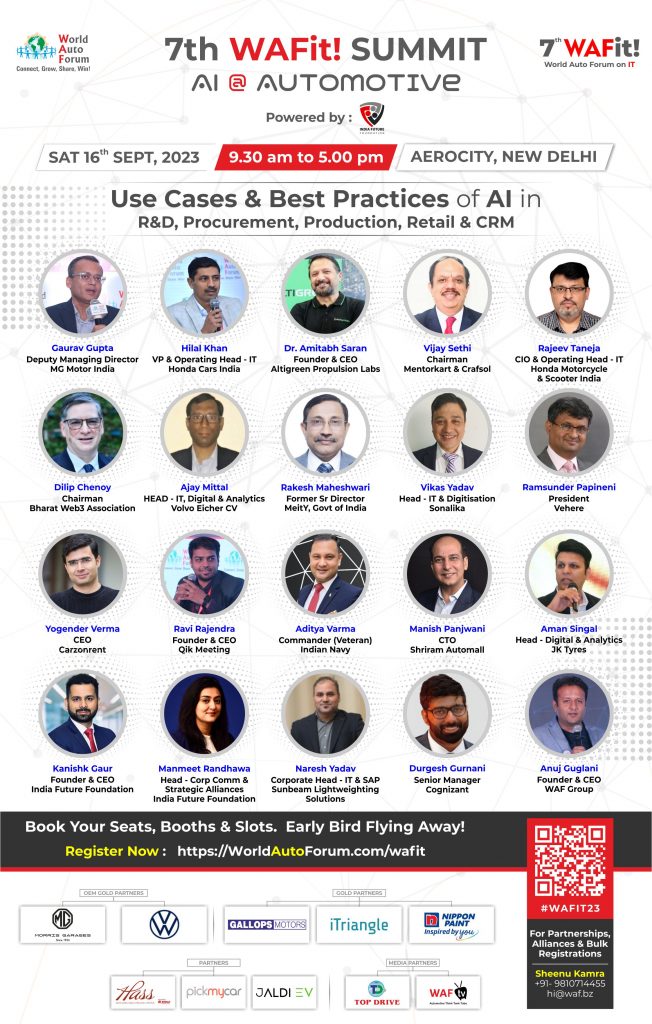 Be a WAF Certified AI Pro
Registrations Close Today at 3 pm IST
---
ASIA
Beijing blasts 'protectionist' EU probe as China EV stocks slip WAF
Western sanctions to sustain surge in China auto exports to Russia-CAAM WAF
Toyota Globally Unveils 48-Volt Mild Hybrid System for Hilux and Land Cruiser Prado car&bike
---
EUROPE
Volvo to start production of electric trucks at Ghent factory WAF
EU to investigate 'flood' of Chinese electric cars, weigh tariffs WAF
Focus: Synthetic graphite for EV batteries: Can the West crack China's code? WAF
BMW to invest $750 mln in UK plants to take Mini fully electric WAF
---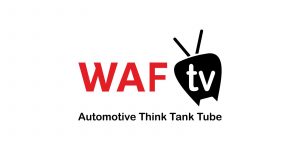 7th WAFit! Summit – AI at Automotive, Sat 16 Sept 2023, Aerocity, New Delhi | #WAFit23 |
---
Mainstreaming EVs & Green Mobility | Maruti Suzuki, Kia, MG, Volvo, BMW, WAF All In
---
USA
Tesla shows interest in Sunrise New Energy's battery components WAF
Lithium tech developers eye ways to boost water recycling WAF
Ford doubles down on hybrid pickup trucks WAF
Hyundai, Kia urge US court to reject cities TikTok-inspired theft lawsuits WAF
White House opposes bill to strip California of vehicle emissions authority WAF
US committee recommends royalties on minerals for EVs in sweeping reform proposal WAF
Potential UAW strike could cut production, push up vehicle prices, analysts say WAF
Tesla jumps on prediction supercomputer unit could add $600 bln to mkt value WAF
China's Gotion to set up a $2 billion lithium battery plant in Illinois WAF
GM employee's racial bias lawsuit is revived over NY plant where nooses were displayed WAF
GM offers 10% wage hike in contract talks that UAW calls 'insulting' WAF
---
© 2009 – 2023  | World Auto Forum.
All Rights Reserved.