by Anuj Guglani, CEO , World Auto Forum
Roughly 1.2 Million People died in 2017 due to Air Pollution in India. Top 10 Most Polluted Cities in the World are in North India, as per WHO Report

Around 1.5 Lakh People die due to road accidents each year at India. That's like a Jumbo Jet crashing everyday!

Do we need to say Air Pollution and Road Safety are a National Priority or rather an EMERGENCY

Lets see how Connected Vehicles can help clear the Air and also Prevent Road Deaths
Yes! It's raining Connected Cars in India. MG & Hyundai showcased their Connected Car Tech recently, each claiming to be the Pioneer!
Gartner says we shall have 250 million connected vehicles by 2020. So, what makes the Vehicle Connected? Is it just a dongle powered Internet connection and basic GPS Metrics? Well to begin with, Yes! why not? That is a great beginning. Most vehicles don't even have that much. If my vehicle can be tracked and I have basic telematics, I 'm surely taking baby steps…
The real magic begins when the ECU- The vehicle's Lil' on Board Computer gets connected to a cloud.
ECU – Electronic Control Module is the Processing unit of the Engine and most electronics. Till now the ECU was a lil' cubby thick plate like gadget safely tucked under the Hood or near the gear shift console. And Now it gets suddenly exposed to the big bad external world. A place where you have hackers, ready to access it and create havoc with the vehicle, jeopardise safety, security of occupants.
Well this has been a long ranging debate, especially after the 2015 Jeep Cherokee Hacking incident. The good thing which followed this incident was creation of SAE Norms for Connected Vehicles.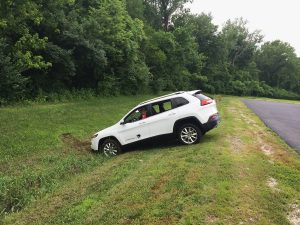 Yes! It's an ongoing battle between the Protectors and the Hackers. With the standards out, we seem to be in good hands.The Eco System is getting safer and it's time we harness Connected Vehicles for the Good Cause!
Connected Vehicles for Cleaner Air : Tech and Law Enforcement come Together 
Every Vehicle has a NOx sensor in the Exhaust Manifold of the Engine. This sensor takes data of Exhaust Gases and sends to the ECU, where it's utilised to finetune the combustion process and align it to the Catalytic Convertor Properties.
In short we have the data on quality of emissions right at the vehicle level. We can get this data to a cloud.
In an ideal world, if all vehicles send their emissions data to the cloud, we can get to know which ones are polluting and by how much. We don't need the feet on the street to physically inspect and penalise.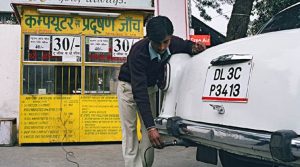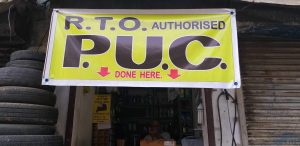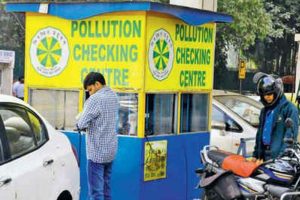 This becomes even more important and relevant due to the complete failure of the existing PUC Network with dated or malfunctioning equipments , where you just need to pay Rs 100 as bribe to get all vehicles passed as Green!
First step can be to get all these PUC Outlets online, Get their data on a cloud, So that they know they are being watched. They have a camera for Car Reg Plate scanning, have one on the PUC Guy's head too!
So, whenever any car flouts the emission norms, we know it, without actually testing it physically. We don't get limited by enforcement agencies, Manpower Shortages to reign in the polluters. First Warning, Second Warning, third warning, ticket Issued! While the warnings are issued, we can also automatically suggest Service centers or PUC Centers where the customer can/has to go to fix it!
All Service Stations should have portable and basic PUC equipments.
It should be mandatory to get PUC done during Vehicle Service, or it wont be counted, Bill wont be issued, Gate Pass not generated without this item.
We can always work out the metrics. We need 'will' to make it happen.
Vehicles get serviced, what about the DG Sets?
The DG ( Diesel generators ) Sets at Hotels and big commercial establishments get audited by the state pollution Control Boards. However that too is a grey area.  What about the DG sets in other smaller commercial and residential areas. You can control only if you have data!
So each DG set gets an IoT makeover and begins to send its emission data to the cloud ie the Govt Control Room.
What to do when Vehicles and DG Sets Pollute
As mentioned, the Competent Govt Authority issues warnings and then a challan/ticket. The vehicle needs to visit the nearest PUC and get it fixed. Now the Vehicles can fail PUC results as they are all connected and Big Brother is watching. So PUC centres would begin to show up the "Real On-Ground Position". Most vehicles would begin to fail the Emissions Test.
They would need to go to a service centre for tune up and Engine Cleaning. Likewise, The DG Set needs to be serviced too. Discontinuation of sending data to Control Room needs to be a deemed offence ab initio. So you cant tamper the transmission.
People might cry foul, they might say its tyranny, Excess of Policing, but you need to clear the air and for that, simply do what it takes!
What we need to do is a pilot with the Govt Vehicles, Public Transport and Govt Establishments and evaluate the impact. These shall be the low hanging fruits before we can go all out! 
Connected Vehicles to reduce Road Fatalities : 
Proactively Preventive and Faster Emergency Response
We need to reduce the Road Fatalities. We need safety in vehicles, safety on roads. Safety needs to be a way of life! Losing 1.5 L people in road Accidents every year. That amounts to :
One Death Every 4 minutes,
20 children under the age of 14 die every day due to road crashes in in the country.
377 people die every day, equivalent to a jumbo jet crashing every day.
This needs to Stop! Lets harness tech for this! 
1. Proactively Preventive  
As per most research data publicly available, Top causes of Accidents are :
1.Drunken Driving
2.Over Speeding
3.Non Genuine Spare Parts
4.Non Serviced Vehicles
5.Distracted Driving
6.Bad Road & Structural Design  – Well this deserves a completely new Post!
Now lets nail the aforesaid points with Connected Vehicle Tech !
Drunken Driving and Overspeeding create distinct driving patterns of speed, braking, steering movements. These can be sensed by ECU with the help of an AI enabled software and trigger Notification in terms of an SMS or an automatic Call if the vehicle has an on Board Sim card / GPS.
Coming to Non genuine Parts and Non Serviced Vehicles. Whenever there is something not right in a vehicle, the MIL – Malfunction Indicator Lamp ,turns on in the Instrument Panel. There can be several Digital Trouble Codes – DTC generated by the ECU when the vehicle is not in proper health or something has been tampered with. The car app can receive much more accurate DTCs from the ECU and give precise reasons of Malfunction. For Instance the MG Motor's App as well as the Honda's App can be used to scan the Car Health.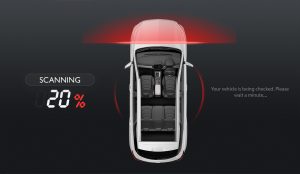 Likewise for Distracted Driving. In the Ford Synch  it encourages the driver to immediately connect the phone to the car, so that it can route the calls through handsfree and also read out the messages if required. Features like these are common in Connected Vehicle Tech. There can also be a feature that the Driver's phone or connected phone shouldn't be used for texting while driving.
Honda had launched Honda Connect App more than 2 Years back by which you can sense the Engine Health amongst many other things. Hyundai recently unveiled the BlueLink and MG launched Next Gen iSmart which can also help us scan the vehicle Health.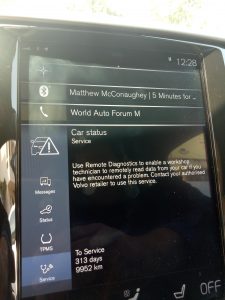 Most Luxury car makers in India offer Remote Diagnostics (RD) for their cars. For Instance Volvo offers RD to their customers , right from the Central touchscreen Head Unit. The Volvo Dealer Service Personnel can remotely diagnose the car by reading its data  and try to offer relevant and focussed solutions along with the Roadside Assistance team.
As Rama Shankar Pandey, MD Hella Lighting India & Phllipines had rightly mentioned, "We can have the best Connected vehicle tech. However in the Vehicles especially Trucks and Buses, On the Highway we first need to connect that taillamp with the wire and ensure its lit."
A lot of vehicles get into accidents due to dysfunctional Lamps. Most vehicles drive on highways in High beam causing mutual inconvenience due to high glare. The lighting system can also trigger notification on malfunction or on consistent usage of High Beam! Is it that difficult ?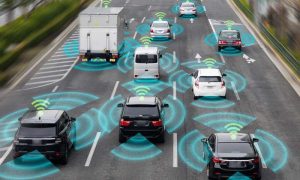 For more than a decade, all employees at BP , as a ritual had been downloading their Official Car's GPS data in a pen drive and sending to their Safety Officer at Mumbai Head Office for analytics. Now  the Pen drive might have gone away, as all company cars would be tracked in realtime for Safety. Initiatives like these have helped BP sustain Best Captive Safety records in the Corporate World!
Faster Emergency Response : Time for Aadhar 2.0
How many times have you felt helpless in explaining a Police vehicle or a fire Brigade or an ambulance ie any emergency services vehicle, WHERE TO REACH !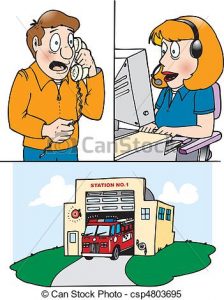 A lot of precious time gets wasted in explaining the location which leads to loss of life and property. SO whats the Solution. Well we at World Auto Forum call it Aadhar 2.0 ! for its importance and the urgent priority of making it ubiquitous!
Last week I read in the newspaper, that Municipal bodies at Delhi are geo tagging all Advertising Hoardings to weed out the illegal ones. Sadly this should have been done not just for hoardings but for each and every fixture on the road viz Bus Stop, Every Street Light, traffic Signal, Road Sign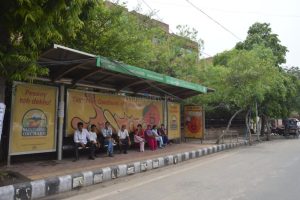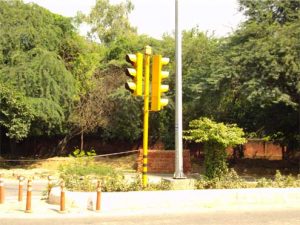 Plus Every Fixture on the road should have a simple unique code which is prominently displayed on it, like the metro Pillar No's at New Delhi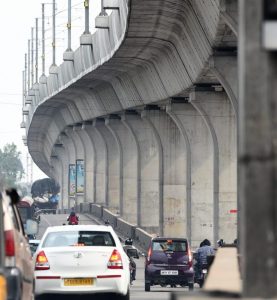 Two Benefits :
1. Each Unique Code linked to the fixture's Geo Location Coordinates. In an emergency, just tell the code of the nearest Fixture to emergency Service vehicle and they can put it in their Hand Held device and simply Navigate. Precious time is not wasted in locating victim or Accident or hazard site. Now the Onus is on the Emergency Services Vehicle to reach you.
 2. It becomes like the Aadhar on the road, helps manage, track, account for Govt assets better, effective utilisation of tax Payer's Money
One quick Solution for Uninterrupted Passage for Emergency Services Vehicles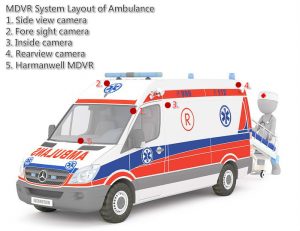 There should be a camera installed pointing to the road with reg no scanning capability. There should be a fear in people's minds that they can be very easily booked for obstructing an ambulance.
You block an Ambulance, you get a ticket/challan via SMS within 5 min! Hail the Connected World! 
How to Make Connected Vehicles a reality amidst Stressed Balance Sheets of Auto Makers 
It is very convenient to put everything on the auto makers. Come on they are no Charity Houses! At the same time most do a lot of philanthropy and the foremost pre requisite for that, is profits!BS-6 Norms ,
New safety Rules, Migration to Hybrids & EVs – Auto Cos already have a lot on their plate 
Now as the Connected Vehicles address an important and bigger issue of Safety and it not just a Marketing gimmick, The govt should step forward in promoting it. So we should have Tax Sops / Incentives for  Connected Vehicle and equipment: 
1. Suppliers making these equipments
2.  Auto Makers offering them in their vehicles
3. Dealers who sell them.
4. Consumers and additionally some rebates in Insurance and Service Costs.
It is imperative for the Govt to incentivise these equipments excessively as they save lives. The country loses 3% of GDP each year due to road accidents, which works out to

US$58 Billion

!
Even if the Govt works out a Connected Vehicle SOPS Package of

2 Per cent of that value, it can have a HUGE IMPACT!  
Lets Take this Dialogue to Action together !
A Lil' About the Author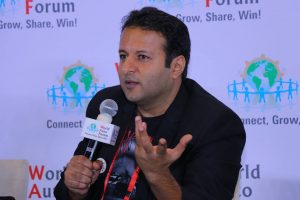 Anuj Guglani CEO World Auto ForumAn Engineering Graduate from Nagpur University and an MBA from IIT Delhi, he also has an LLB degree from Faculty of Law, University of Delhi.
Anuj is the CEO at  World Auto Forum since 2008 which connects the Auto Industry in 125 Countries. He has also been CEO of ACE at Work – a consulting firm for training, strategy and SOPs for auto makers & dealers across the world.
He is also the founder of MotorUncle.com – A Web app for the confused Car Buyer and Hassled Car Service Customer.
He is also the Co-founder and partner at a Green Energy Consortium called Jan Oorja, that encourages to produce Bio-CNG from Waste for Carbon Neutral Residential & Commercial Clusters & No Landfills thereby Cleaner Land, Air & Water
He is also the head of an NGO called Citizens for Better India that empowers women, children and senior citizens through Free Legal Counselling, Road & Traffic Safety, Woollens Distribution Drives during Winters.
He has worked with Honda Cars and General Motors across Channel & Institutional Sales, Product and Retail Sales training.
His Hobbies include Swimming, Writing & Rock Music. He is married and stays with his family at New Delhi, India