The 2nd CHRO Roundtable was held virtually on Saturday 27 Feb, 2021 where Chief HR officers of the auto & mobility industry discussed innovations and best practices during the pandemic year and the learnings thereof, and the way forward for India Inc. in 2021 and beyond.
The virtual exhibition at the 2nd CHROs Roundtable 2021 was also the highlight of the event and was a roaring success.
Mr Anuj Guglani, CEO, World Auto Forum set the ball rolling by sharing with the audience, the global outreach of the CHROs Roundtable this year to share best practices and learnings. He spoke about the challenges faced by organizations in managing Work from Home, and what they would have to do when the focus shifted once more to Work fromOffice.
The first panel discussed the learnings from 2020 and the CHROs Toolkit for 2021 & beyond.
Mr Ahmad Ameen, Director- Human Resources, AL Mansour Automotive, Egypt spoke about the need for a paradigm shift in HR practices especially in three areas: Employee health, communication and employee learnings, stressing that the approach of one size fits all will no longer work and technology and individuality must prevail.
For Dr C B Patil, Head HR & IR, Kia Motors India the lockdown in 2020 saw two areas of major change: the need to develop agile mindsets with the ability to learn, unlearn and relearn with changing situations in the market; and the ability to maintain a flexible headcount as per business requirements, keeping in mind the principle of bottom-line vs life line.
Referring to the year 2020 Vs the future, Ms Aparna Dhingra, Head – HR & Admin, BMW India said that this was the year of FAT to the year of FUN in 2021: from Fixed to Flexible; talking of the innate Adaptability and Ubiquitousnous of humankind in general and how Time boundaries between work and personal lives needed the Nurturing of people's lives.
Mr Rajiv Sahdev, President & Group CHRO, JBM Group stated that 2020 was a Reset Year. The company started a drive called SANKALP SIDDHI – for both employees & families with the aim of helping them work on the wheel of life for a more fulfilling life. He also spoke about reworking the Performance Appraisal process by applying design thinking.HR has another important agenda in these challenging times – to "Enable leaders" in new competencies of concurrent times, so that there is similar employee experience across the organization.
Calling the pandemic an event that had significant business implications across all industries, Mr Manmohan Malik Group Head-HR, IR& Admin,Orix India spoke about agility and resilience became catch phrases. Technology was the great leveller to step up communication and collaboration. Leaders must take on the role of mentors and guides, building a culture of trust and leaders for tomorrow. Uncertainty needs to be tackled through upgradation of skills and investments in technology. How we engage employees by addressing their psychological needs and apply Design Thinking will be the key for the future.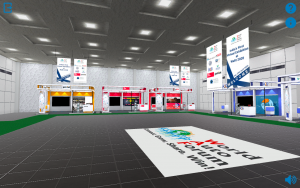 Changing the abbreviation HRM to mean Health Relationship Management Mr M Dhananjayan, MD Focus Group – India & Middle East assured team members that jobs would not be affected. Speaking about building Synergy through improved communications through technology, he also outlined the changed 7Cs – Confidence building, Communication, Competency, Celebration, Coaching, Cross-learning across departments and Cultural behaviours. Speaking about MBT – Mind Body Transformation – the big change during this period, he added that continuous learning should be built into the process to ensure skill-ability.
Mr Gaurav Mann, CEO, K2B Learning talked about how the year 2020 helped move eLearning practices forward by almost five years, creating and curating videos to ensure learning does not stop.
Mr Anuj Guglani, CEO World Auto Forum, spoke about the importance of an Organization's Culture in times of crisis. He referred to the 26/11 terrorists attack, how it wasn't mentioned in the SOP or any training manual of Taj Hotels to save lives, but the hotel staff still did and said that they drew strength from the Culture of the Taj and the House of Tatas.
In his partner Keynote, Mr M Dhananjayan, MD Focus Group – India & Middle East spoke about The Hidden Treasure – Organizational Focus. The talk focused on how organizations can maximize efficiency. Taking his learnings from the ancient text on Management by Chanakya, he spoke of the seven layers of an organization, and the 9 rules for leading, supporting and improving employee performance. Talking about happy employees leading to happy customers, he stressed on putting the right practices in place to guarantee success.
Mr Vvikas Nagwaani and Mr. Mohit Ramani, Founders Exposim, presented ExpoSim as the world's most advanced DIY Hybrid Event Platform. Many of its Features Showcased were the 1st of a kind on a virtual platform.
The second panel took on the theme HSSE – Health, Safety, Security & Environment for Employees and Network. CSR – the Way forward for India Inc.
Mr Yeshwinder Patial, Director Human Resources, MG Motor India said HSSE and CSR went hand-in-hand. He spoke about zero salary cuts and timely vendor payments to ensure contractual employees receive their regular salary. Speaking at length about their endeavour of achieving 33% women employees on the shop floor at manufacturing units, he talked about how managers were trained and sensitized about right needs for the organization and the society as well.
Talking about how he employed learnings from the Indian army, Capt. Pranav Prasoon, Head of Human Resources, Renault India told us about how during the pandemic, all HR plastic tactics and jingoisms went out of the window. As in the army, the management decided to lead from the front, and HR interacted with govt bodies to plan strategy. They worked on the philosophy – take care of the persons to your left and right and the organization will work – building a generation of resilience.
Mr Harbhajan Singh, Former Director, Honda Motorcycle & Scooter India recalling the old proverb – Necessity is the mother of invention – found that WFH was possible even in manufacturing, using resilience and flexibility. They used the opportunity to trim fat and realign structures, even as Mr Singh reminded us that humans need to be treated as resources and not as cogs in a machinery.
Ms Vaishali Mulay – Associate VP Business HR, Tata Capital spoke on the fact that during the pandemic HR became the key focus for business as management looked upon HR to anchor the situation. These were testing times for HR professionals. Decisions taken impacted the employee and his/her value chain. The company focused on a holistic approach to ensure that the physical, psychological and emotional well-being of employees was emphasized upon. For every step taken in the current scenario, the context will be extremely important and should be dealt with, with utmost sensitivity. She also lauded the fact that competitors became collaborators for best practices to address common issues.
Mr Chandan Sengupta Former CHRO, Sandhar Technologies Limited said that learning from their plants abroad, they had implemented SOPs at their 41 plants in India from mid February 2020. Sandhar also drafted a detailed protocol manual for the re-opening of plants in April 2020, outlining do's and don'ts. SMT, CFT and HR WhatsApp group was formed in March 2020 to monitor employees and their family members' health, the reopening of plants and general information- sharing. Employees and their family members sewed cotton masks which the company bought at Rs.20/- each and distributed free of cost where needed. Their Manesar plant, which makes helmets, started making Face Shields which were distributed under CSR to Police, Health Workers and members of the Haryana Administration. Communication was the key during this period with over 600 virtual meetings being conducted with employees and their families. Employees also went in for e-learning modules as they were mandated by the company. Mr Chandan Sengupta, who is a member of CII and ACMA was in continuous dialogue with the DCs, Principal Secretary and Honourable Deputy Chief Minister Mr. Chautala on reopening and SOPs for reporting of COVID cases in the Industry.
Talking of 2020 as a year of tremendous learning Mr Gaurav Mann, CEO, K2B Learning spoke about the eLearning support that K2B Learning gave to clients free of cost, offering coaching and modules on wellness and health and road safety. The company also decided to help several students with their education expenses.
Mr M Dhananjayan, MD Focus Group – India & Middle East said that their focus was on eliminating stress. During COVID, an association ALIG was able to feed one million people, and provide tablets to enable education. He suggested that CSR must have a measurement index to ensure that funds are put to the right use.
Compiled by Ms Anita Bahadur, Communications Lead, World Auto Forum