by Anuj Guglani, CEO WAF 
Stop Selling BS4 Vehicles on 31 March 2020 even if its Janta Curfew ?
2 Months Extension can save from an 'Economical Collapse'
There won't be any extra BS4 vehicles sold, just the vehicles which didn't move in Feb and March due to Covid19
Indian Automotive Industry has seen one of the biggest slowdowns in last 20 years which has been "On" for last 2 years. As most industry pundits comment, it is a 'Secular Slowdown'. No Vehicle type or Industry fragment has been spared. It is across Dealers, Makers and Suppliers.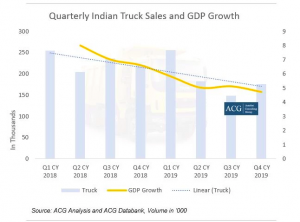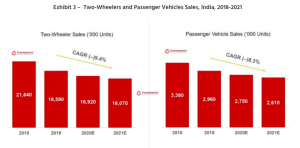 It unraveled around the festive season of 2018 and the dealers still bear the brunt. Last year festive season brought some respite with a slight improvement.
We need to understand that in the last 2 years, the industry has been under severe duress not just from Market Forces but also due to evolving regulatory compliances and ambiguous govt messaging and chatter.
We had the New Safety rules, Motor Vehicle Amendment Act, Migration to BS6, Development of EVs and more…ALL Together!
We had different factions / ministries / think tanks / depts at the Govt roll out deadlines of 2025 , 2026 , 2023 for IC Engine Banning and electrification. This confused the consumer and exacerbated a prolonged "Wait and Watch". Anyways there was no urgency to buy or replace new set of wheels thanks to Ola and Uber!
Let's get a few facts sorted. Industry doesn't run on Tax Payers Money. It generates revenue, fills the Govt Coffers, kickstarts development, produces Jobs. It needs to make profit. Even Philanthropy needs profit!
Automotive contributes 49% of Manufacturing GDP, it is the torch bearer of Make In India Program, Provides direct and indirect employment to 35 Million + Persons.
Stop Selling BS4 Vehicles on 31 March 2020 even if its Janta Curfew ?
FADA President, Ashish Kale said, "Post our initial application, necessitated due to huge unsold BS-IV inventory and slowing sales, getting rejected by the Hon'ble apex court on 14th February'20, there has been a drastic change in circumstances in conducting business as usual. In the past week there has been drastic drop in sales and customer walk-ins have reduced to a trickle as caution sets in due to fear of spreading of the Virus. Counter sales has fallen by 60-70% across auto dealerships in these past few days."
There isn't a soul walking or calling into the Dealerships. The Hon'ble PM has declared Janta Curfew. Malls, Cinema halls, restaurants, clubs, Spas all closed & locked down. Markets are getting shutdown by the Police. People are working from Home. My Uber Driver, last evening told me , I was his second ride since morning. Airlines & Hotel staff being sent on unpaid leave BUT the BS6 Deadline is Sacrosanct ?
How much does a Brand new BS4 vehicle pollute ? Much lesser than an unserviced BS6 vehicle. Much lesser than an old vehicle legally allowed to ply on roads. Much lesser than an overloaded Commercial Vehicle.  Much lesser than the unserviced DG sets which run in places like Gurgaon and Noida round the clock. Probably even lesser than an EV running in a country where 68% electricity from Fossil Fuels!
Surely, This is no justification for selling BS4. We surely need to switch to clean fuel & emissions. It is just a valid and strong reason to extend the deadline by just 2 months. What couldn't be achieved by the industry despite best efforts & good faith.
The delay is due to extraneous reasons beyond control. COVID outbreak at China already considered as Force Majeure by the FM for Central Govt Contracts and Supplies from China , then why not give an extension of just 2 months to the Auto Industry?
In any case there wont be any extra BS4 vehicles sold. It shall be just the vehicles which didn't move in feb and march due to Covid19.
The auto makers have been extremely careful and responsible not to repeat the mistakes of overproduction seen during BS4 Migration. So no incremental Pollution any which ways! 
This has great ramifications over industry and economy far and wide. As it is the world stares at a Slowdown. Sensex is down by whopping 35% in last 2 months. Why make things worse ?
The Hon'ble Supreme Court and the Covid Task Force at the FM should take serious cognisance of this urgent need and support the Industry by a 2 Month Extension and prevent a total Economical Collapse!
Say "Yes" to Automotive Industry for a Change!
About the Author
 
An Engineering Graduate from Nagpur University and an MBA from IIT Delhi, he also has an LLB degree from Faculty of Law, University of Delhi.
Anuj Guglani is the Founder & CEO at  World Auto Forum since 2009. He has also been CEO of ACE at Work – a consulting firm for training, strategy and SOPs for auto makers and auto dealers across the world.
From 2001 to 2007, he worked with Honda Cars and General Motors across Channel & Institutional Sales, Product and Retail Sales training.
He is also the founder of MotorUncle.com, which is a a Web app for the confused Car Buyer and Hassled Car Service Customer.
He is also the Co-founder and partner at a Green Energy Consortium called Jan Oorja, that produces Bio-CNG from Waste for a cleaner greener and healthier earth.
Mr. Anuj Guglani is also the head of an NGO called Citizens for Better India that works towards improving the lives for women, children and senior citizens.
Download the WAF Networking App and Win in the Global Auto Industry!