An Award which is more of an Elimination than a Selection. Running Successfully in its 7th Edition.
Powered by Quadruple Elimination Process. Research by IIT Delhi.
Ladies & Gentlemen presenting the Hon'ble Jury of 7th World Auto Forum Awards for Auto Makers CXOs.
Q: Why is the WAF Award one of the toughest to win and why is it so aspirational ?
A: Selection Parameters by Auto Makers, Research across Months, Multiple Jury Rounds, Observers during Jury Rounds, followed by Ref Checks and we have the Final List of Winners each Year. No Sponsor Partner in the Jury. No Current Auto Maker CXO in the Jury. QED !
Award Ceremony on Fri 8th Nov'19 New Delhi.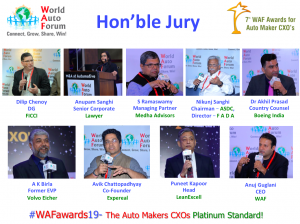 Jury Round for the 7th WAF Awards were recently held at IIT Delhi.
3 Hours of Intense Discussions and we weren't even Half Way through the Presentations! At least One More Round to Go! Watch out Auto Maker CXOs, time to get critically Evaluated Once Again. May the Real Heroes of Last FY Emerge! A Few Moments…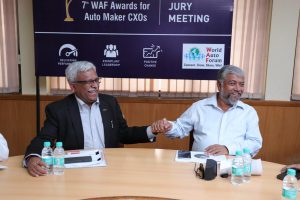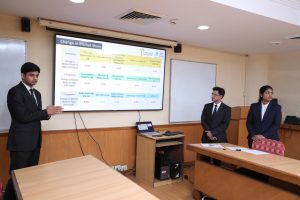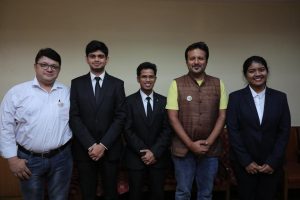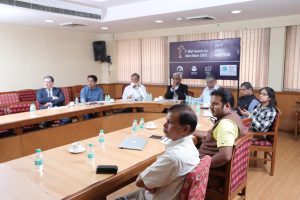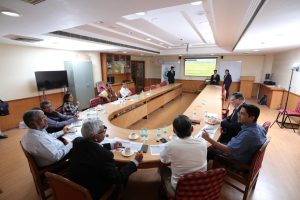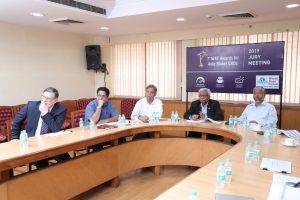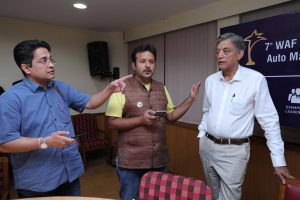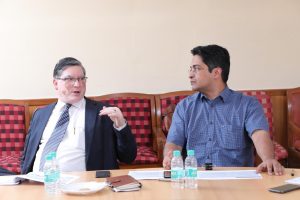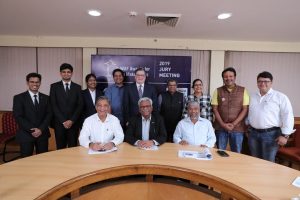 Second Jury Round held at FICCI , 22 Oct 2019.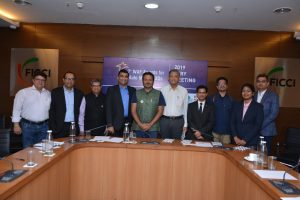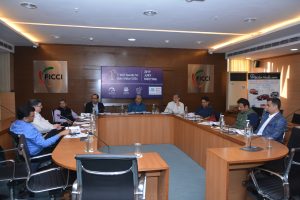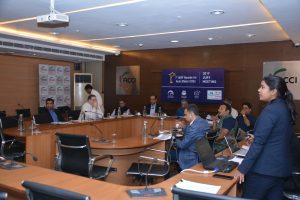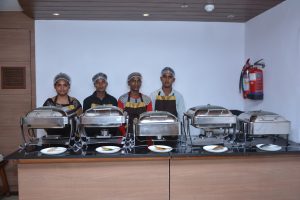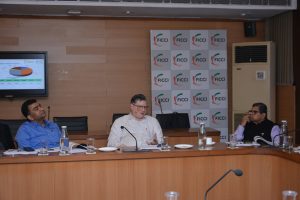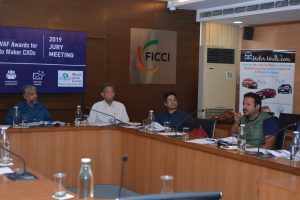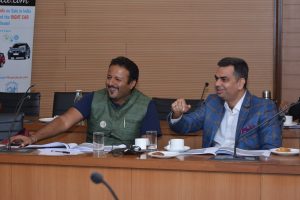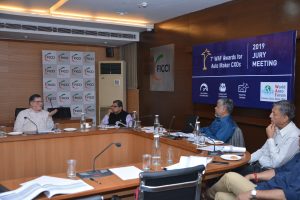 Total more than 9 Hours of Intense Jury Discussions and still Jury Rounds not complete!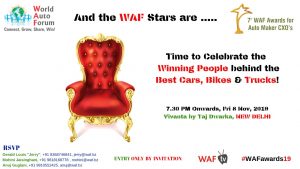 All Pics here : http://bit.ly/WAfawards19JR1
For more details, please visit https://worldautoforum.com/awards or connect with
Mohini Jaisinghani 9818168778 , mohini@waf.bz
Gerald Louis "Jerry"  8368746841 , jerry@waf.bz
Anuj Guglani 9810552425 , anuj@waf.bz