by WAF Think Tank 
•Fully Functional Mobile Showrooms called Rural Float to showcase products launched last year
•300 Renault Booking Centres across India in collaboration with CSC Grameen e-Stores, a subsidiary of CSC e-Governance Services India Ltd (CSC-SPV)
While the Industry was reeling under the influence of second COVID wave last year, one car maker was busy spreading Sales & Marketing initiatives in the deep interiors and rural parts of India.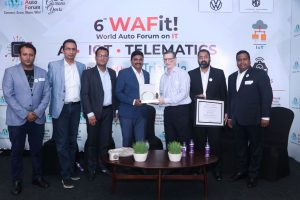 Renault India Pvt Ltd has been aggressively expanding its customer touch points across Rural India
An Industry Best Practice called "Rural Float"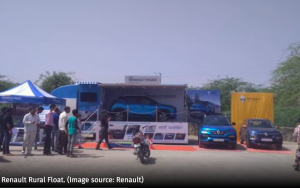 Renault India launched the Rural Float last year.
It was a fully functional mobile showroom along with several customer engagement activities, it offered complete Renault experience to the customers in the rural markets
Renault India, with 'Rural Float' initiative, showcased the Renault KIGER to the customers in 233 towns across 13 States
Renault engaged with more than 23,000 customers through this initiative, facilitating 2700 test drives
Commencing its journey from Haryana in the North, Bihar in the East, Madhya Pradesh in the West, Andhra Pradesh and Tamil Nadu in the South and Rajasthan in the Central, the mobile showroom covered 233 towns across 13 States pan India in the country, traveling more than 40,000 kms over a period of three months.
The 'Rural Float' was a one-of-a-kind innovative nationwide customer focused initiative during which around 2700 test drives were facilitated to customers in the remote areas, who got a chance to witness and experience Renault India's breakthrough product range and take home a unique experience.
Collaboration with CSC Grameen e-Stores
Renault India became the first four-wheeler automotive brand to partner with CSC Grameen eStore. The move was to strengthen its rural presence and move closer to the customers in the remote areas.
Last month, 
Renault India had announced its partnership with CSC Grameen eStore, a subsidiary of CSC eGovernance Services India Limited (CSC-SPV). As a part of the partnership, Renault India's product range got listed on the CSC Grameen eStore and was made available to potential customers in hinterlands through aspirational Village Level Entrepreneurs (VLEs).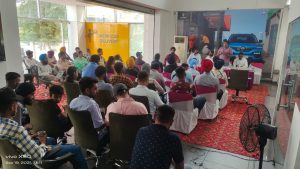 CSC Grameen eStore is an eCommerce initiative by CSC (under the Ministry of Electronics and Information Technology) to promote digital ordering and delivery in rural areas, making digital inclusion of rural India a reality.
 To facilitate smooth rural e-commerce, Renault built a mechanism to facilitate the supply of its products to Village Level Entrepreneurs (VLEs) who listed the products on select CSC Grameen eStores. The VLEs further promoted, generated enquiries, and facilitated sales to end customers in rural areas via the Renault India Dealership Network.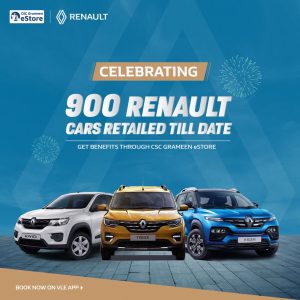 Last week the CSC celebrated the milestone of retail sales of 900 Renault cars through the CSC Grameen eStores across the country. Renault claims that this is the highest retail sales achieved by any car maker through this new channel in such a short period.
"Now this surely calls in to be the WAF Industry Best Practice for Rural Marketing."
 "A consumer brand or company making a product or selling a service can be the national leader if they can consistently understand and win the Rural Consumer mindshare and marketshare", says Anuj Guglani, Founder & CEO, WAF Group