by World Auto Forum Think Tank 
Tata Motors candidate, Mr. Tushar Phadatare has earned the Medallion for Excellence in the WorldSkills Competition 2019 concluded at Kazan (Russia) this week, in the skill category of Automobile Technology. This Competition is otherwise called Olympics of Skills!
A total of 35 countries participated in this Automobile Technology skill category. Tushar finished with 710 marks and secured 15th Position putting India ahead of countries like Belguim, UK, New Zealand, Singapore, Spain etc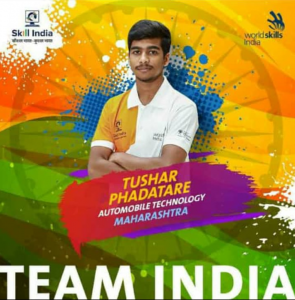 Medallion for Excellence means that the performance of the Candidate is above the Global Skill Standard in the particular category (Automobile Technology)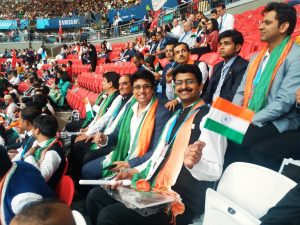 Tata Motors have improved their position by one place over last WorldSkills Competition held at Abu Dhabi in 2017, where in their candidate, Aditya Pratap Singh Rathore had secured a Medallion for Excellence with 16th position
This is a moment of pride for our Nation as well as for Tata Motors. No other Indian Auto Company featured in this skill category (Automobile Technology)

WORLDSKILLS INDIA
As part of Skill India mission, WorldSkills India is an initiative of the National Skill Development Corporation (NSDC) under the aegis of Ministry of Skill Development and Entrepreneurship (MSDE), Government of India. NSDC, through its WorldSkills India initiative, has been leading the country's participation at WorldSkills International competitions since 2011.
The Indian contingent comprised 48 participants and represented the country in 44 skills at the WorldSkills Kazan 2019.
For the Automotive Industry, the Sectorial Skill Council ie Automotive Skill Development Council – ASDC played a pivotal role in training, selection, skilling, grooming the candidates. Special mention of people at ASDC and their untiring & relentless efforts : Nikunj Sanghi Chairman, ASDC Arindam Lahiri CEO ASDC , Raman Sharma Director Honda Cars and ASDC, Dharmendra Sharma amongst others.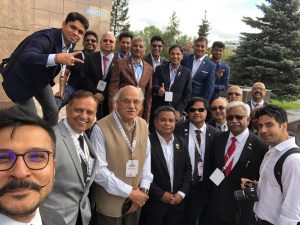 #

Ab

Skills

ki

Baari