by Anuj Guglani, CEO , World Auto Forum 
Lee Iacocca, the charismatic U.S. auto industry executive who gave America the Ford Mustang and was celebrated for saving Chrysler from going out of business, died at the age of 94 on July 2, 2019
Its been around 15 years, Iacocca has been out of the Professional Motown World. Philanthropy and then coping up with Parkinsons kept him busy. Yet the entire world especially the Motown feels gloomy and reminiscent on his departure!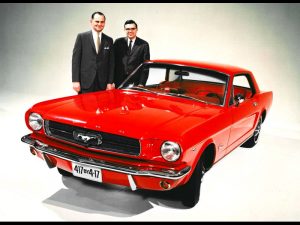 A person who came close to running for the POTUS! The Turnaround Champion! The Master Cracker-Jack Salesman! The Creator of Ford Mustang. The person who saved Chrysler from Bankruptcy
by taking federal loans of US$ 1.2 Billion and turned the company around into profits by paying back the loans 7 years in advance! During that time, he took a salary of $1 a year! By saving Chrysler, he saved 500,000 Jobs at Company, its vendors and dealerships!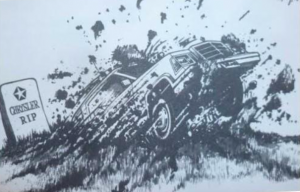 During the early 80's aviation meltdown,  there were cartoons running which showed paranoid Airline Bosses shouting "Get me Lee Iacocca!"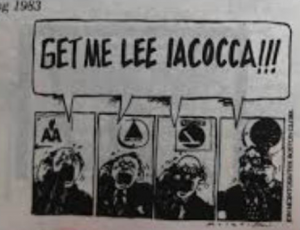 A person with Par Excellence Communication Skills! Noone knew the Auto trade better than him.
That was the Legend called  "Lee Iacocca !"
"The company is saddened by the news of Lee Iacocca's passing. He played a historic role in steering Chrysler through crisis and making it a true competitive force," Fiat Chrysler Automobiles said in a statement.
"He was one of the great leaders of our company and the auto industry as a whole. He also played a profound and tireless role on the national stage as a business statesman and philanthropist," the company said.
He encouraged his design teams to be bold, and they responded with sports cars that appealed to baby boomers in the 1960s, fuel-efficient models when gasoline prices soared in the 1970s, and the first-ever, family-oriented minivan in the 1980s that led its segment in sales for 25 years.
At the Age of 39, he featured on covers of both Time and Newsweek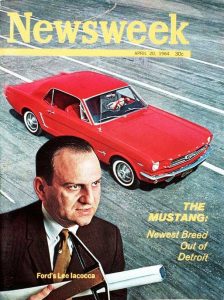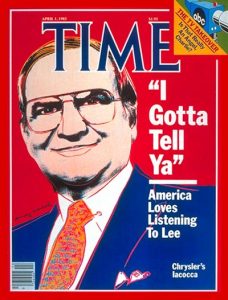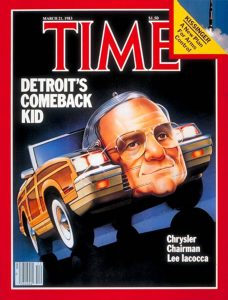 The low moment in Iacocca's career came in 1978, when Henry Ford II fired him. He asked why, reminding his boss that the company had earned record profits of $1.8 billion two straight years. Ford replied: "Well, sometimes you just don't like somebody."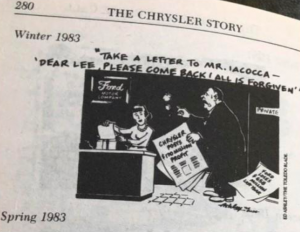 The firing made national news. Iacocca never forgave Ford, and he described his former boss as a spendthrift and dictator.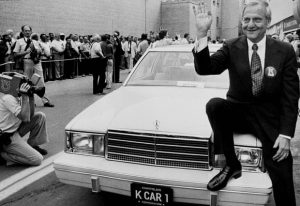 "If you can find a better car, Buy it!"  This line was immortalised by Iacocca at the Launch of Chrysler k Car in 1980. It was the cornerstone for 'Competition Comparisons' and the 'Aware Customer'
Bob Lutz, a longtime executive who worked closely with the late Lee Iacocca, called his mentor and colleague "a master salesman, brilliant communicator and extremely convincing."
"Sometimes it was dangerous to listen to him because he could make the illogical seem logical and you believed him till you walked out of the office again," Lutz said in an interview with CNBC
In 1984, he co – authored his Autobiography with William Novak titled Iacocca: An Autobiography. It went on to become an international Best seller. It inspired many young men and women to join the auto industry!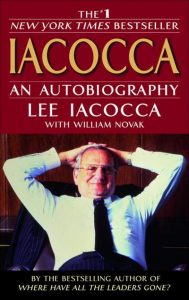 Iacocca stepped down at the end of 1992. He lived out his latter years in stylish Bel-Air, California.
In retirement, Iacocca invested in the casino business and a line of imported olive oil, and he joined corporate boards.
He penned "Where Have All the Leaders Gone?," a 2007 book critical of American leadership, especially President George W. Bush.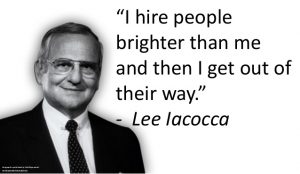 Iacocca had two daughters with his first wife, Mary, who died of diabetes in 1983, prompting him to start a family foundation to fight the disease.
After Mary's death he married twice more. His second was brief and ended in annulment, while his third ended in divorce.
World Auto Forum pays homage to Lee Iacocca for being Lee Iacocca!
Top Quotes by Lee Iacocca 
Management is nothing more than motivating other people.You can have brilliant ideas, but if you can't get them across, your ideas won't get you anywhere.
The only rock I know that stays steady, the only institution I know that works is the family.
In times of great stress or adversity, it's always best to keep busy, to plow your anger and your energy into something positive.
We've got to pause and ask ourselves: How much clean air do we need?
We are continually faced by great opportunities brilliantly disguised as insoluble problems.
The speed of the boss is the speed of the team.
 In the end, all business operations can be reduced to three words: people, product, and profits.
My father always used to say that when you die, if you've got five real friends, then you've had a great life.
The discipline of writing something down is the first step toward making it happen.
 ——————————————————————————–
References :
Reuters https://www.reuters.com/article/us-people-lee-iacocca/lee-iacocca-auto-executive-who-saved-chrysler-from-bankruptcy-dies-at-94-idUSKCN1TY06N
CNBC https://www.cnbc.com/2019/07/03/auto-executive-bob-lutz-said-listening-to-lee-iacocca-was-dangerous.html
King Rose Archives https://www.youtube.com/channel/UCx8z9dVv7yuiRk85J2DRVUQ