India Shared Mobility Summit by World Auto Forum

Fri, 13 Sept, 2019,

Holiday Inn New Delhi Aerocity

#

ISMS19

Meet the Captains of the Industry, Change Agents & Innovators of Shared Mobility 

Participate in Innovation Contest. Get Noticed by Industry Captains. Win Prizes, Recognition & Fame

Driver Welfare and Wellbeing 

EV Must! But a Few Things First! 

Occupant Safety @ Shared Mobility 

Data & Networks Security @ Shared Mobility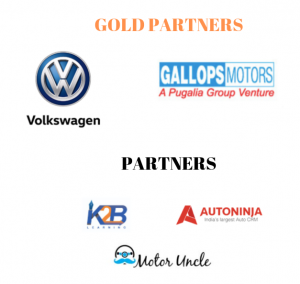 The World is changing faster than we can perceive, respond and Adjust. It just took a cellphone with an internet connection and GPS for the Mobility and Transportation to be disrupted and transformed.
Auto Industry in India is one of the fastest growing in the World. The Auto Cos & Dealers are seeing high Inventory. Industry is slowing down. Consumers are in no tearing hurry to buy or replace personal vehicles.
Personal Car + Personal Driver is no longer a viable Business Case. We might love it , we can shove it BUT  Shared Mobility is "IN" and is the undeniable truth. Its back to Cabs, Buses, Trains & Trams!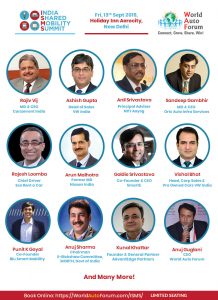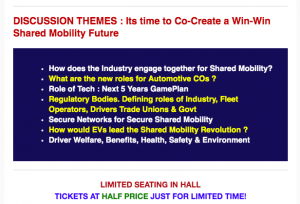 #

isms

19

– India Shared Mobility Summit, Fri, 13 Sept, 2019 Holiday Inn New Delhi Aerocity
Past Powerful Summits by World Auto Forum
Many More Videos one can see at WAF TV 
Book Your Seats early to avoid Disappointment Later! 
Just 100 Seats in the Hall
Speakers & Participants can change their schedule due to their personal exigency which is beyond control of World Auto Forum. The Venue can change to suit convenience of Organisers, Participants and Speakers.
Detailed Terms & Conditions : http://bit.ly/ISMSbyWAF
For Sponsorship, Stall Booking, please contact : awards@waf.bz , +91-7042124674,  9810552425 or email :

Anuj@waf.bz