by WAF Think Tank 
Volkswagen India released their February 2022 sales numbers. They have sold 4,028 cars last month. It's a 84% jump compared to Feb 2021 Sales performance. It's their strongest sales performance in last 4 years.
Teams at VW India have worked really hard to make this happen. Several innovations like Sarvottam 2.0, launching class leading Digital Tools, Service cost estimator, service workshop live cams, reducing cost of spares by upto 13 percent and consumables by upto 30 percent have powered this success!
Ashish Gupta, Brand Director, Volkswagen India said,'The outstanding performance registered is a testament to the right product strategy developed for the Indian market. It is the love and endorsement by customers for Volkswagen products including the newly introduced Taigun and the Tiguan that has driven this strong result along with the continuous efforts by the brand towards enhancing customer experience.
 With a bold, dynamic and refreshed product portfolio, the brand has witnessed its strongest performance in the last four years, which will be further strengthened with the upcoming introduction of the Volkswagen Virtus into the Indian market. We are confident that the soon to be unveiled Volkswagen Virtus will receive a rousing appreciation and acceptance by our customers.'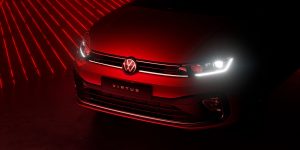 Anuj Guglani, Founder & CEO, World Auto Forum Group said,'Volkswagen India is accelerating in the right direction under the able leadership of the current management. Their sound planning, persistent hard work, choice of India specific products, high localisation without compromising Quality and maintaining German engineering standards, is bearing fruits. The sales performance in Feb 2022 is a testimony and just a sampler of the amazing times to come, as part of the India 2.0 strategy. We at WAF wish them more power & torque!
We eagerly await the world premiere of the VW Virtus on March 8, 2022′