• India was the Most Cyber Attacked country last year for 3 months. Overall we have been second most, with USA topping the list.
• How to Prevent and Fight Cyber Attacks.
• Next up at WAF TV!

5 pm to 6 pm IST, 20 June 2020

.  
Watch Live at

WAF TV !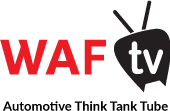 Add Now to Your Calendar
Key Discussion Points : 
1.

Work From Home is a reality
2.

Digital Adoption has seen all new levels, unimagined, unseen in the past
3

. Networks, Connectivity, Devices, Softwares seeing high usage round the clock at times!
4.

Even last year, according to a report by Subex the bangalore based analytics firm,  India was the Most Cyber attacked country in the world for 3 months and otherwise in the second slot amongst the Top 10 being : USA, India , UK, 

Singapore, Ukraine, UAE, Nigeria, Japan, South Korea and Spain respectively.
5.

As per the same report , Attacks originate from countries like Slovenia, Ukraine, China, Czech Republic , Mexico
6.

Most Large Enterprises take the Best Precautions. What more can be done?
7.

How do the Attackers and Hackers manage to outsmart us ? What's their motive and intention for these attacks ?
8.

What are the precautions and preventive measures that can be taken at Enterprise, User, Society, Software, Telco, System Integrator, Server, App Stores, Device Makers, IT Security Firms and Govt level ? Are we doing enough ? Where's the Weak Link ?
9

. Cyber attacks on Connected Cars : A new reality. How to Prevent and fight ?
10.

The Survivor's / Fighter's guide to a Cyber Attack : What to do when cyber attacked ?
11.

How can the Law of the land be harnessed to fight, deter & discourage these attacks
12.

Top 3 or 5 things each person should do as a fundamental duty to ward off Cyber Attacks
Watch Live at

WAF TV !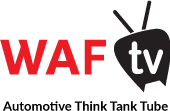 Add Now to Your Calendar