PRESS RELEASE by WORLD AUTO FORUM                                11 Dec 2018, New Delhi
Auto OEM's, Dealers, Suppliers, Aftermarket, Parts Co's & Service Providers come together for 4th IVASS – India Vehicle After Sales Summit by World Auto Forum to Co-Create a Win-Win future. A Safer, Greener and a Highly Skilled EcoSystem.
Three Industry Stalwarts inducted in the Global Automotive Hall of Fame at World Auto Forum.
Industry Stakeholders announce a Special Task Force for Skill Development of roadside Mechanics and Technicians at 4th IVASS
What is more Important at a Vehicle Workshop? SOP – (Std Operating Practices) or VOC ( Voice of Customer )? Work or Work Culture? Body Shop or Body Shop Worker Health ? Cost of Ownership or Consumer or Workshop Profitability ? How can OEM's and AfterMarket Co-Exist, Co-operate, Collaborate for the Consumer to win, thereby ensuring Auto Ecosystem's success. How do we skill, up skill, reskill, diversely skill the vast technician pool : OEM, AfterMarket, Independent Workshops and also Roadside ?
World Auto Forum ( WAF)  is the global automotive think tank and networking platform which now connects the Auto Industry in 125 Countries. WAF creates engagements for meeting of people, meeting of minds to foster global Automotive Trade, Business and Innovation. Now also offering M&A Advisory Services to the global Automotive Industry.
The 4th IVASS began with a 2 minute Pray for The Industry Legend, Late Dr K Kumar – Director Maruti Centre of Excellence. The Industry thanked him for instilling the Culture of Quality in the Automotive EcoSystem and sought his blessings for a meaningful program.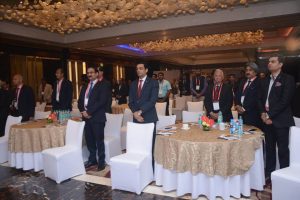 World Auto Forum thanks IVASS Gold Partners Lucas Indian Service, Sika India, Autoji, Gallops Motors and MotorUncle.com. Special gratitude for The IVASS Summit Partners SaiKrishna & Associates, Indian Auto Company, Teradata, Topline, Autoninja, 21North Europ Assistance. Smart City Partner being Smart City Expo 2019 by Exhibitions India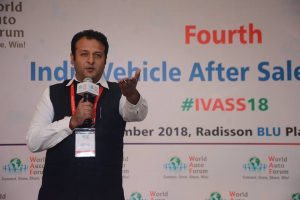 Anuj Guglani CEO World Auto Forum said, "4th IVASS got together the Industry Stakeholders across OEM's, Dealers, Aftermarket, Parts Co's, Suppliers, Tech Co's to  understand how they can Co-Create a better and a Win-Win future. There were engaging and insightful discussions on Digital, Skill Development, Parts supply Chain, Profitability and Environment Compliances of Workshops. The Special Task Force created by the Industry Stakeholders for Skill Development at our Forum is inline with our philosophy of "Dialogue to Action".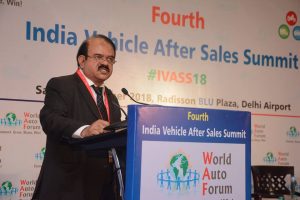 Mr. Muralidharan S, President, Lucas Indian Service Limited shared his views on how the Indian Aftermarket Industry is moving towards change in technology, legality and monetarily driven by today's consumers who are well-informed and expect the best in safety, fuel economy, value for money. The ability to use this change as an opportunity will determine the winner in enhancing customer experience and delight. Mr Muralidharan S had the audience spellbound by his deep Industry Knowledge & Consumer Insights interwoven with real life examples and witty humour.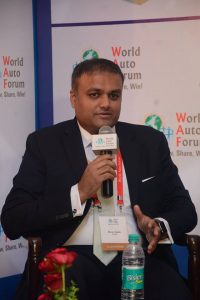 Akash Gupta, MD Autoji mentioned, "Automotive is a Low Margin & High Volume Business, thereby making Productivity & Process Efficiency prerequisites for Business viability and Success. Autoji is a Multi Brand OEM Parts Distribution Co, harnessing class leading tech & Supply Chain Innovations for Productivity and Profitability.
Three Industry Stalwarts got inducted in the Global Automotive Hall of Fame at World Auto Forum for their contributions to the Vehicle After Sales Industry last several Decades. Anuj Guglani CEO World Auto Forum said at the Ceremony, "We wish to send a strong message to the Industry that Its the Knowledge, Experience & Competence which always trump Positions, Levels and Designations at Organisations.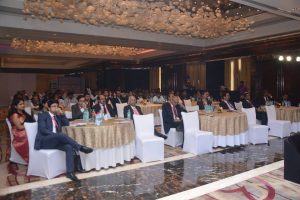 The Three Industry Stalwarts inducted in the Global Automotive Hall of Fame at World Auto Forum ( in no Particular Order) :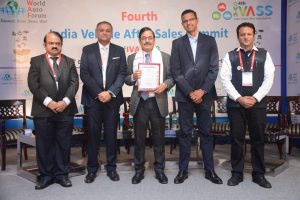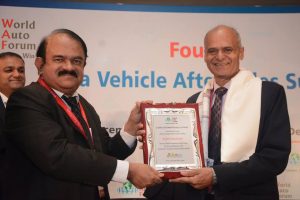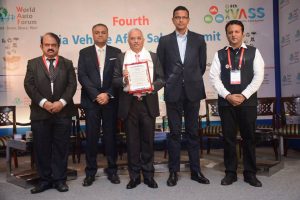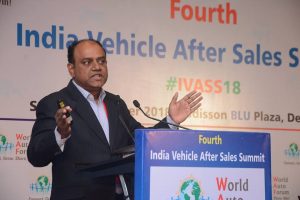 The Audience were enthralled by Keynote Address by Mr. S Punnaivanam Head After Sales Head Hyundai Motor India. People really appreciated the fact how the company's dealer workshops saved lakhs of litres of water via dry washing and donated the saved water to drought affected villages in the country. Mr Punnaivanam also shared how 400+ workshops of Hyundai in India have gone digital and thus paperless.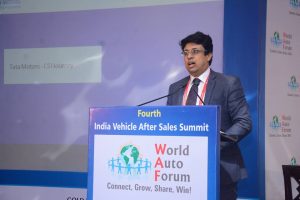 Mr Subhajit Roy, Head After Sales Tata Motors PVBU shared how complicated CSI Buzzwords can be simplified and connected to KPI and Key Actions at the Dealerships. He also shared how Dealer Staff can be motivated for Higher Performance  and retained by engaging their families. He shared many such instances of Engagements of Dealer Staff & their Family Members curated by Tata Motors, which left several audience members emotional and touched.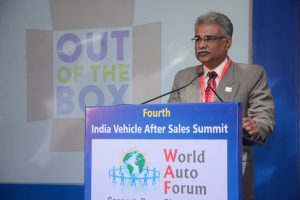 Vikrantt Mohan National President All India Automotive Workshops Association – AIAWA said,"A Sizeable Majority of Vehicles come to Independent and Aftermarket Workshops for Service. It's time OEM's and us work much more closely, to ensure the OEM's Products are well serviced and Customers are highly satisfied. We need to Develop and Action a Common Vision"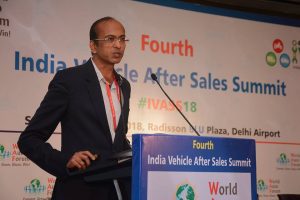 Rajendra Bhat Head After Sales TVS Motor Co shared deep insights on the evolving 2W Consumer. He shared latest reports and Surveys of Google and other sources. He presented a comprehensive perspective of things to come. He shared how vehicles with similar specs but different exteriors and positioning attract diverse customers and product different preferences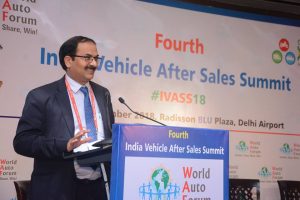 Yash Pal Sachar, GM- Parts Honda Cars India said," IVASS is a unique opportunity to be together with OES and Independent workshops. It's an honour to be a part of such an august gathering. We all need to look at national interest first while we look at a complex multidimensional issue. This will help us find sustainable long term solutions. Thanks to World Auto Forum for creating a better India.
Heads of New Age Services Co's also shared their path breaking innovations in Digital and Consumer Space. There were 3 Power Panels at #IVASS18 on pertinent Industry themes of Vehicle After Sales Transformation last 20 Years, Paradoxes of the Industry and Skill Development. Several Companies showcased their innovative products and services  at the mini exhibition at #IVASS18.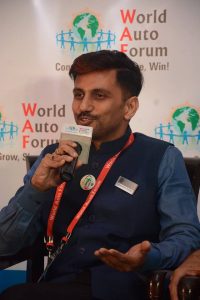 A Special Task force got announced by Mr. Ramashankar Pandey MD Hella India Lighting with the Industry stakeholders at 4th IVASS to work closely with different Industry associations viz ACMA, SIAM, F A D A, ASDC, AIAWA for skilling the Roadside Auto Mechanics and technicians who don't even reach the ITI's. The special task force intends to unleash a Skilling revolution in India by launching a Pulse Polio like campaign, to eradicate Joblessness & incompetence. Experienced and Skilled Technicians shall be made Certified Trainers and given the mandate to visit roadside workshops in Mobile Service vans to train and certify technicians across the country.
World Auto Forum also encouraged the Industry to adopt and action the GDRP- Green Dealer Rating Program. GDRP can be a Game Changer for the Industry where OEMs, Aftermarket Dealers & their consumers  get rebates on Insurance and taxes based on their Green rating which they earn basis their HSSE ( Health, Safety, Security, Environment ) Compliance. This has the potential of aligning the society and the Industry stakeholders towards a Low Carbon, Greener and Cleaner Future.
Summit Pics : https://WorldAutoForum.com/ivass  , http://bit.ly/4thIVASSPICS
Summit Videos  at WAF TV – Automotive Think Tank Tube : https://worldautoforum.com/waf-tv
Please Contact : Anuj Guglani | anuj@waf.bz  | +91-11-49057413 , +91-9810552425
INDIA – D-1/25 Vasant Vihar, Near Kenya High Commission, New Delhi- 110057                     
USA – 2232, South Main Street Suite 250 Ann Arbor, MI 48103, Detroit