11 AM to 3.30 PM, Sat 13 June 2020  
5 Top Reasons Why You Should Register

NOW

?
1. E-Meet & E Train with

Top CXOs, Deal Makers, M&A Pros, Lawyers 

and Understand Finer & Practical Nuances of the Subject. 
2.

Downloadable Certificate :

 

WAF Certified M&A Professional

after Successful Completion 
3. Get Special

15% discount code

over all Prevalent Discounts for All WAF Programs in 2020 through the Year
4. Get

20% Discount

on Corporate Membership at

WAF Community App
5. Attendee Investment –  Price Increases Each Week 
Add to My Calendar

Block your Online Slot for Sat, 13 June, 11 AM Onwards 
By Buying the Ticket, you Agree to Our Terms & Conditions, Click here to view
Learn from the 

Top M&A Professionals, Top Lawyers, Top Deal Makers, 
Former & Present Auto CXOs–

 The Very Best in M&A for Automotive. 
This shall be PRICELESS 
 Contents
1. The Art of an M&A Deal Negotiation -Live Examples not just theory
A Thought Through Strategy is Half Battle Won – How's & Why's 
Sensing, Absorbing and Processing the Latent Needs, Key Motives of Negotiation Parties
Different Styles & Techniques of Negotiation
How to Regain lost ground
How to engage all Stakeholders
Things unique to Automotive Industry
2. How to Structure a Win-Win M&A Deal in Automotive
Collaboration is the Next Frontier for Auto Industry –

What should be the Basic premise of any Collaboration?
Why setting up International Collaborations takes time in India ?
How to be find creative and innovative Solutions ?
How to write simple yet effective commercial Term-Sheet with respectable exit?
Dos and Don'ts of any collaboration, negotiation & documentation.
Precision in Legal Due Diligence – Need of the Hour
3. How to Make Tax Consideration in M&A Deals Less Taxing
How to prevent Tax from spoiling the Party – Special focus on Automotive
Cross Border M&A Deals – Whose Jurisdiction is it Anyways?  – Automotive Case Studies
Regulatory Landscape  – India and Global – How it can affect your Deal – Caveats & Learnings
Capital Gain Tax – Timing & Valuation
Having an eye for Vexatious Tax Issues & Endless Tax Disputes
4. How to Steer Past Legal Issues and have a Stellar M&A Deal Documentation Process
The Regular Stuff and the Irregular one – How this can be a Headache if not done right
Kabhi Haan, Kabhi Naa – Merger & Demergers – Recursions, Opportunities – Ref to Automotive
Key consideration in M&A Deal Documentation – Special focus for Auto Suppliers & OEM's
Issues faced by listed companies (SEBI Takeover Code)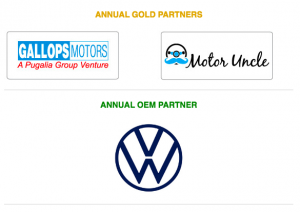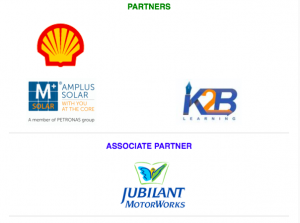 Add to My Calendar
A Few Moments from Past Sessions