URGENT PRESS RELEASE
New Delhi | April 30, 2019 | https://WorldAutoForum.com
 World Auto Forum partners NASSCOM, FICCI & A.T. Kearney to successfully hold world's first ever automotive program on AI, IoT and Blockchain technologies, WAFit 2019.
Protection of Connected Vehicles and Industry IoT declared a National Priority
Urgent need to have a regulatory framework for legal enterprise applications of Blockchain.
Worlds first ever automotive program on AI, IoT & Blockchain, WAFit 2019, was held at New Delhi on 27th April 2019 at Holiday Inn, Aerocity, Delhi. Organised by World Auto Forum in association with NASSCOM Centre of Excellence- IoT, FICCI & A.T. Kearney, WAFit in its 3rd edition got to some brave conclusions.
This pioneering event brought together CIOs, CXOs, Plant Heads and other Senior Industry professionals from leading automobile & IT companies. Partners and consultants from top notch Consulting & Learning companies also marked their strong presence during WAFit 2019.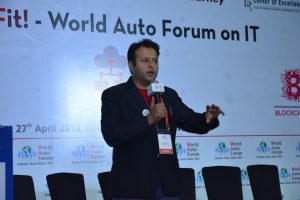 Anuj Guglani, CEO, World Auto Forum believes there is an urgent need to have Bank Grade Network Security Standard (If not higher) for connected vehicles before they become ubiquitous. According to him the piece on Legal and Security standards for Connected vehicles is completely missing.
Vijay Sethi, CIO,CHRO and Head CSR, Hero MotoCorp explained, "At present, the Industry IoT use cases are far more in numbers than the Vehicle IOT ones. IoT as a tech and an Eco System might have been there for a while but is yet to see the right maturity". In his keynote, he also shared IT Landmarks at Hero, brilliantly showcasing the World's number 1 two-wheeler makers Tech prowess!
Navid S Talib, Plant Operations Head (Manufacturing, Quality Engineering), Honda Cars India emphasized on the ROI aspect of technology. His take was simple. "Adoption of the emerging tech by Auto companies is a function of ROI and organisational priority and cannot be just for the sake of technology". Thoughtful words from him there and food for thought for all companies wanting to make a quick jump to fast emerging automotive tech.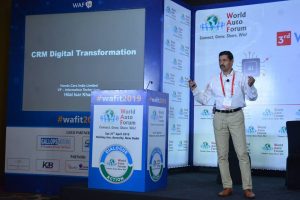 Hilal Khan, CIO, Honda Cars India took the audience on a special and remarkable Honda Digital CRM Journey during his Keynote address. He also proudly shared that Honda Cars is the market leader and a pioneer in the field of connected car technologies.
Parna Ghosh, Group CIO, Uno Minda Group shared the many innovations and benefits their group companies have derived due to adoption of IoT. He also was also of the opinion that, "Blockchain as an additional layer over AI & IoT can turbocharge the existing Tech eco system to the Next Level! ERP can be completely disrupted by Blockchain in the next few years and can offer greater transparency at a fraction of cost".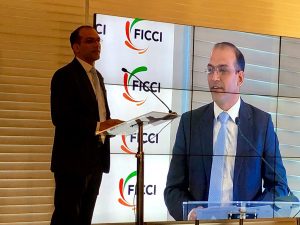 Parminder Kakria, Co-Chair ICT and Digital Economy Committee and Head Corporate Affairs Wipro Limited: "Frontier Technologies like AI, IoT & Blockchain will lead the next phase and possibly the biggest transformation in the Automotive sector. It is paramount to be Tech ready and be future Ready. In the same lines FICCI is organizing Frontier Technology Conclave on May 1, 2019 at FICCI, and further looks forward to conduct Round Table Discussion for actioning the Tech as the next step to WAFit!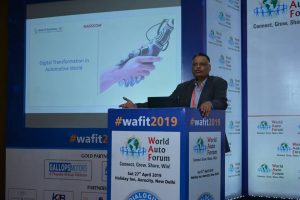 Sudhanshu Mittal Director- Industry 4.0 NASSCOM commented, "Centre of Excellence for IoT in India is part of Digital India Initiative by Ministry of Electronics and IT, in partnership with different state governments and NASSCOM. It is the Largest Deep Tech Innovation ecosystem in India comprising start Ups / Innovators, Central and State governments and Industry partners, working to promote technology adoption in different sectors. We look forward to working with the Automotive Industry even more closely on Connected Vehicles and Industry 4.0"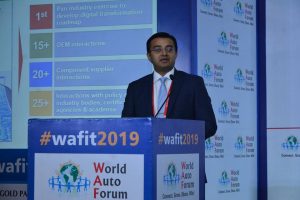 Rahul Mishra, Principal, A.T. Kearney commented, "There is a great potential for adoption of Digital Technologies like AI, IOT, Blockchain across the automotive industry. Our recent study titled "Digital Transformation Roadmap for India's Automotive Industry" is one initial step to define the roadmap and fast track the pace of adoption. We look forward to working with all stakeholders in the automotive eco-system for faster digital transformation."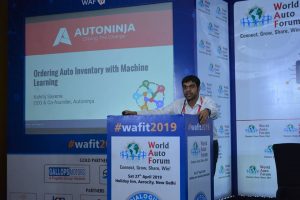 Kshitij Saxena, CEO, Autoninja shared the latest Cloud Application, developed by his company, which helps optimise Order Inventory by harnessing Machine Learning. Speaking on connected vehicles, he questioned the unabated adoption of connected vehicles in the absence of secure networks.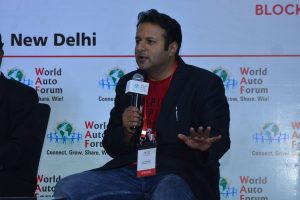 Anuj Guglani CEO World Auto Forum said,"We need to have a policy around Blockchain for its seamless adoption for payments, supply chain and the next-gen ERP. The Battle of the future cant be fought and won with tools and tech of the past."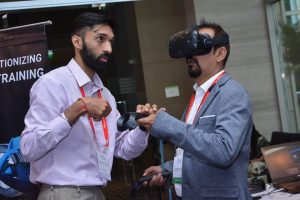 There were leading players in AR/ VR, IT Consulting, AI, IoT & Blockchain in the hall. A lot more speakers shared deep insights on their experience with these emerging technologies. Do catch their thoughts on WAF TV. World Auto Forum shall take this dialogue to the next level by organising a round table on Legal & Security Standards for Connected Vehicles with interested CIOs, CXOs and Legal experts SOON!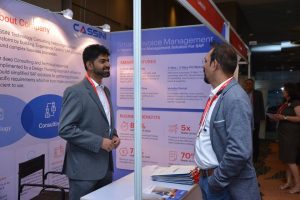 Power Networking and Idea Sharing galore at #WAFit! 2019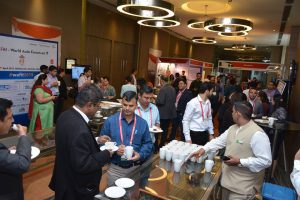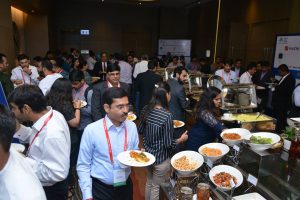 Innovative Applications Contest won by

Priya Adlakha Partner at S S Rana & Co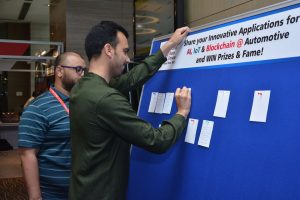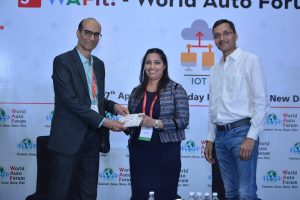 Stay Tuned! #WAFit 2019
……………………………………………………………………………………..
For further information, please contact :
Mohini Jaisinghani | 9818168778  | Mohini@waf.bz   or  Anuj Guglani | 9810552425 | Anuj@waf.bz
For details on program, please visit: https://worldautoforum.com/wafit
Summit pictures on FB : https://facebook.com/worldautoforum  ; High Res Pics : http://bit.ly/wafit2019HighRes
WAF TV – Automotive Think Tank Tube : https://worldautoforum.com/waf-tv/ | W : https://WorldAutoForum.com
–